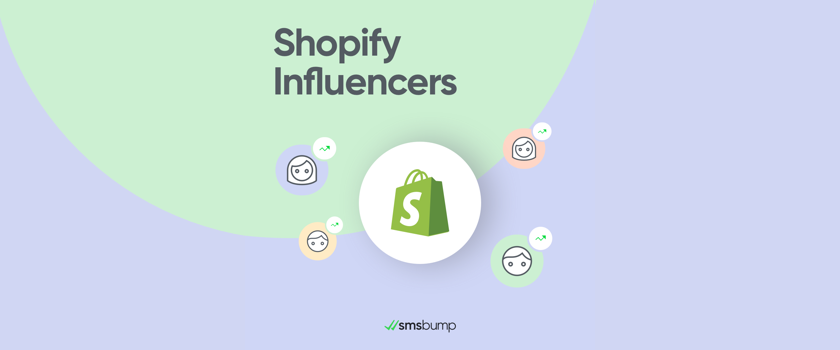 12 Shopify Entrepreneurs Achieving Insane ROI & Conversions with SMSBump
Shopify influencers and E-Commerce entrepreneurs have shown a lot of love for SMSBump over their YouTube channels. Every time we see a video of a Shopify dropshipping entrepreneur popping up on our radar we're absolutely stoked of the numbers and the results they're getting with SMSBump.

So, we decided it's time to give YouTubers some love back.

Most of all, we're thrilled by the effort they put into creating content for our app, and that's something we really appreciate.
So, in case you're looking for...

Proven, tested, and effective marketing strategies

Abandoned cart recovery automation tips

Pro advice for growing your Shopify and increasing your sales

​...​now you have them!

Let's introduce you to all the Shopify experts who are making a killing using SMSBump so they can tell you how they do it and why SMS marketing works so well for them.
Ivy Zhu​
Ivy is a Shopify dropshipping expert who is sharing his entire E-Commerce journey on his YouTube channel.
He does awesome and detailed videos about the different tactics he's using and what we like most about him - he shares his mistakes and shows how he learned from them so you can do the same.

"This Shopify app made me $5,600 in one month while spending only $70!"

In the first video he did for SMSBump, he made a comparison between the cost and ROI of Facebook Ads.
Since a single text message costs very very little, Ivy was making sales with SMSBump in Shopify that were 30 times cheaper than his Facebook Ads were making him!
Soon after spending some time with SMSBump, Ivy learned how to use the app even better and made huge progress with optimizing his ROI even more.

In this video, I'll reveal one Shopify app that made me over $2,000 with just 1 dollar!
He decided to share a second video where he gives away his most winning abandoned cart SMS templates for free so you can copy/paste the messages that brought him over 230,000% ROI.
Subscribe to Ivy's YouTube channel to get his best strategies and most up-to-date marketing tips not only for SMS marketing, but for growing your Shopify dropshipping store successfully.
---

Arie Scherson
Arie is one of the most popular Shopify experts in YouTube, so if you don't know him, better subscribe to his channel right now.
He's an educator, he teaches newbies on how to start and grow their dropshipping business from ground zero and he shares his product testing and marketing strategies for free.

It's very affordable and it gets you your money back right away!

The video he made is about multiplying dropshipping profits and explains how to get started with your SMS marketing strategy.
More specifically, the initial app setup and getting customer consent for sending messages so you can achieve the massive ROI that SMSBump is capable of.
Subscribe to Arie's YouTube channel to start learning from one of the best in the field. He shares tons of content, best marketing strategies, winning products and his success stories with Shopify.

---

​Gabriel St-Germain
Gabriel is another big Shopify influencer with a huge following in YouTube who does free courses on dropshipping strategies, Facebook ads and entrepreneurship advice for Shopify merchants.
In this video he talks about the entire process of building a one-product store and growing it to over $660,000 in three months.
SMSBump was part of his marketing automation toolkit and he explains what a crucial role the app played in his cart recovery strategy.

You really wanna have that setup!


From Gabriel's experience, combining text message marketing with Facebook Messenger and email marketing gives him the highest results he's achieved so far.
Subscribe to his channel to find out all of his winning tactics and learn about the digital marketing part of running your Shopify store.

---

Rito (Flying Start Online)​
Flying Start Online is the Shopify Dropshipping education channel run by Rito Chakrabarti, an entrepreneur who shares his dropshpping journey with Shopify, his best Facebook ad practices, challenges, promotions and end-to-end guides on building your store.
The video he did entirely for SMSBump goes through the entire app, how it's setup, what are the most important settings and features and how to setup your abandoned cart SMS sequences for maximum impact.
Basically, a complete step-by-step guide on how SMSBump is used to win you massive profits.

Most sales are coming from mobile feeds, and as soon as soon as they exit their checkout and get an SMS 15 minutes later, there's a high chance to purchase the product!
Rito is very passionate about how well SMS marketing is working for him and he encourages all of his viewers to share this valuable information with everyone who might be interested. Incredible!
Subscribe to Flying Start Online and Rito will take you through his Journey so you can have one more valuable point of view when it comes to the best strategies and marketing tactics you can use for your Shopify business.


Ricky Hayes
Ricky is a mentor and E-Commerce expert who builds his audience of entrepreneurs to help them grow with Shopify.
The video he did is about just a single part of SMSBump - the abandoned cart SMS automation. Check it out to see how he achieved his results and how a 7-figure marketer uses SMSBump in his Shopify dropshipping store.

Today's video is about how to turn $1 into $1,000 using this simple abandoned cart remarketing strategy!

Ricky made a whole step-by-step video on the app setup, the privacy policy and checkout changes necessary for you to be covered and most importantly - he shares his own SMS templates for the abandoned cart reminders that recovered so much of his lost sales.
Watch to learn why this strategy worked so well for him and how he made more than $1,100 in sales from less than $1 spent on the abandoned cart text messages.
Subscribe to Ricky's YouTube channel to get access to all of his case studies, cheat sheets and marketing courses including product research, which Shopify apps to use and much more.

---

Rafael Cintron
Rafael's channel publishes daily tips for scaling your Shopify E-Commerce business. Rafael is a multiple 7-figure expert sharing his expert secrets and strategies with a growing audience on YouTube.
We were happy to see how amazed he was with SMSBump and not just the profits he earned using the app, but also all the different strategies you can implement using the crazy-high conversion rates of text messages.

We're getting an ROI of about 1,000%, 10X on what we were spending on SMS!
Rafael was in touch with our team so he could find all the things you can do with the app, such as customer segmentation, proximity targeting, product interest targeting, and more.
Also, pricing and ROI optimization using the max message price seems to be quite useful for him, as well as the time zone setting you can enable to message customers in different parts of the world exactly when you want.
Subscribe to Rafael's YouTube channel to see his full free E-Commerce & Shopify courses for 2019, social media marketing tips, Instagram influencers and winning products.

---

Baird Business
Baird is an upcoming YouTuber who started fairly recently and is already growing his following with his fresh money-making strategies and valuable E-commerce guides.
His latest video is just about how well SMSBump is working for him. He talks about how he got a stunning conversion rate of over 65% and an ROI of over 12,000% with the abandoned cart SMS marketing automations.

I wish I discovered this app a long time ago because it would've definitely made me a lot more money!
He explains exactly how won back so much sales with his copy/paste SMS templates and how he uses the discounts in the abandoned cart sequences.
Definitely subscribe to Baird's YouTube channel because it looks promising and we're excited to see his upcoming videos.

---

Anthony Ecom
Another brand new YouTube channel on Shopify E-Commerce growth by Anthony who just started out a couple of months ago and is already growing.
The abandoned cart reminder texts are the feature that Anthony is most enthusiastic about, since he made over $15,000 with the app, which is insane.

The open rate is so good, the click-through rate is so good, everything is absolutely amazing about that app!
Anthony is certain that if you're a Shopify merchant and you're not using SMSBump then you should definitely install it.
Subscribe to Anthony's channel because he promised to do a separate video just for SMSBump, so stay tuned to his YouTube videos for more awesome tips!
Ariyeh Even Haim
Ariyeh is one of the Shopify app developers that we have an integration with - ReConvert. Check out his channel where he has a video showing the app and other Shopify marketing hacks.
He found that SMSBump has a few key features that other apps don't have, one of which being the max message price that limits your spending and maximizes your ROI.
I've done my research and after I really tried everything, these guys are the best.
Ariyeh focuses on optimizing his message pricing and takes the different message prices in each country into account. For every dollar spent, he got $30 back.
His numbers are really impressive and we were really hyped by how good he did with SMSBump.

---

Nik Armenis
Nik is an E-Commerce coach teaching entrepreneurs about Shopify dropshipping with advanced video tutorials on YouTube.
What we liked the most about his video is that he doesn't just use the abandoned cart SMS reminders but also launches text message marketing campaigns for his storewide sales.

This thing is so easy to make money, so definitely get on board!
Nik shows you one of his clients' stores making 83% conversion rates only using two abandoned cart SMS automations which he shows you inside.
Apparently he doesn't believe that "no one uses text messaging" since the results speak for themselves - one of the highest ROI exercises you're gonna do.
Subscribe to Nik's channel for some no-fluff guides and lessons where he just delivers the most valuable information in all his honesty.

---

David Costarrosa (Video in Spanish)
​Thanks to David for translating some awesome SMS marketing tips to the Spanish-speaking side of the world!
Using the YouTube subtitles, we managed to understand that his customers are converting really well because of how simple text messages are for E-Commerce notifications and promotions.

I'm really happy with the app and I recommend it 100%!
David is also using the abandoned cart SMS reminders and has enabled one after 1 hour and another one after 10 hours. The most winning for his store is the abandoned cart SMS that comes 10 hours after his customers left their checkouts.
This goes to show that it's all about timing and hitting the sweet spot with your SMS reminders.
Subscribe to David's channel for some value-packed Shopify dropshipping guides in Spanish and join his growing community!

---

Marc Chapon
This case study created by Spocket shows one of the most straightforward scaling journeys we've seen lately.

Marc Chapon started out in December 2017 and managed to start growing in just three months, but that's not even the important part.
His approach to growing was very diligent and you can learn all the juicy details on every single part of his entire strategy inside the case study.
Check out all the tactics he shares about:
Budgeting and store-building costs
Selecting the niche
Honing in on the target audience
Choosing winning products
Apps and tools
Branding and product photos & descriptions
Payment gateways
Marketing plan & cart abandonment

This is where his thoughts on SMSBump really meant a lot for us.

So few people employ this amazing resource - this app was one of the most important ones for me.

It just reminds your that building your business has never been more accessible than now.

Did we miss something?
In case you know of a video you've seen about SMSBump that we might have missed, or you made one that's not on the list - share it in the comments below. We'll be happy to add it here!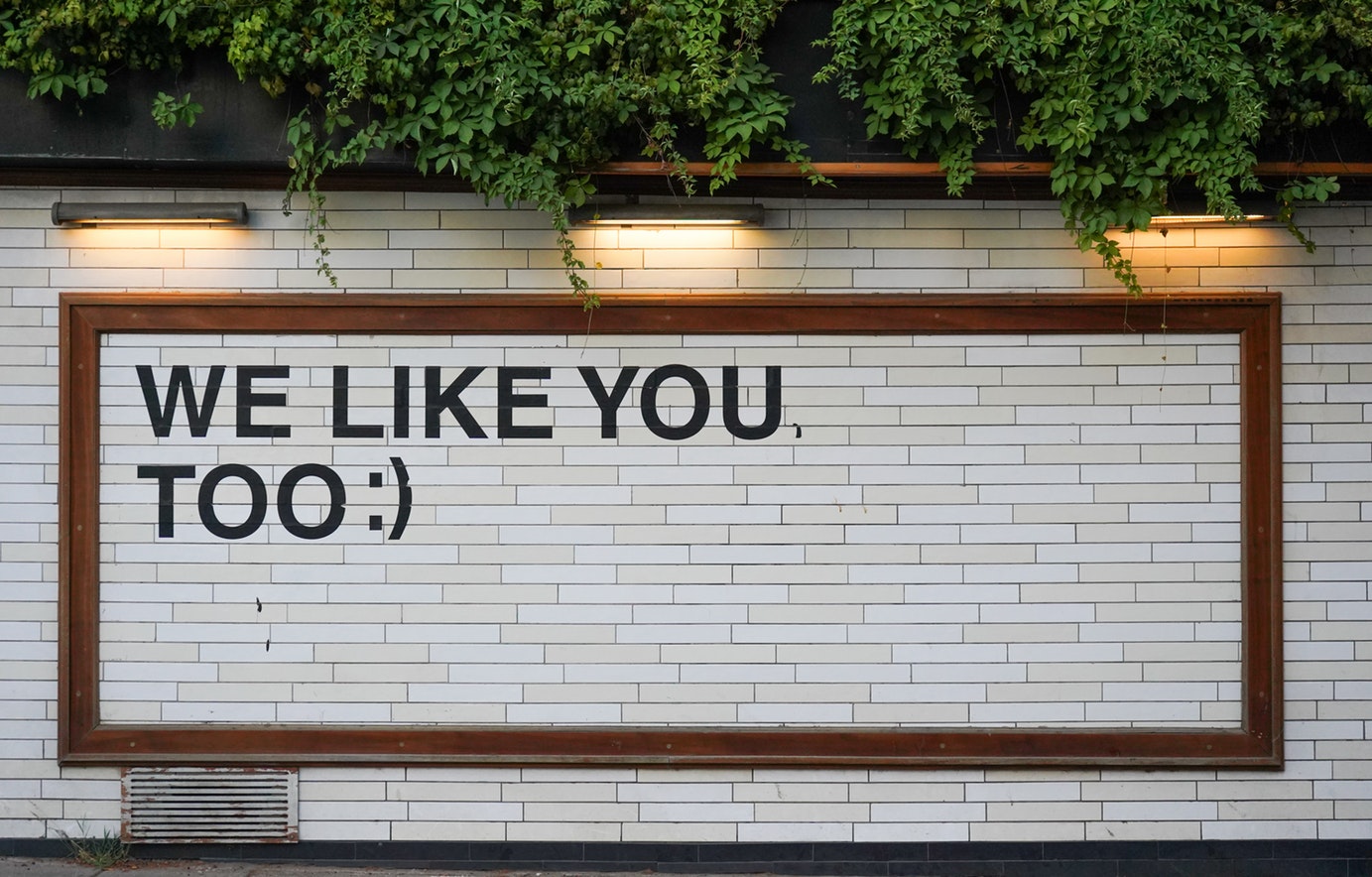 That's all for now, a huge thank you from everyone on our team to all the entrepreneurs who shared their experience with SMSBump, we appreciate it! Stay in touch!

---



Start growing today
Sign up today and join 90,000+ eCommerce businesses making it big with Yotpo SMSBump