Grow your BigCommerce business with Yotpo SMSBump. Boost ROI and revenue with powerful text marketing campaigns and automations.
SMS Marketing Automations
Set your SMS marketing on autopilot
Give shoppers peace of mind
Send automated text messages triggered by shoppers' actions. Keep your customers in the know with timely order confirmations and important shipping updates.
Drive sales while you sleep
Enable high-converting SMS automations in just a click. Send tailored messages to welcome new subscribers, recover abandoned carts, win back inactive customers, and more.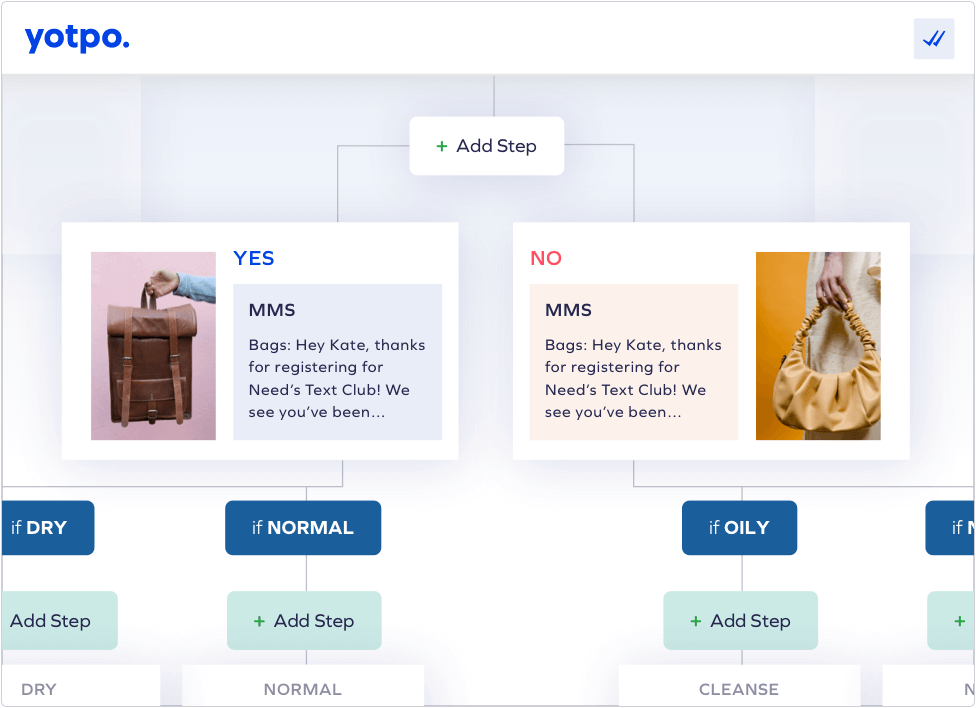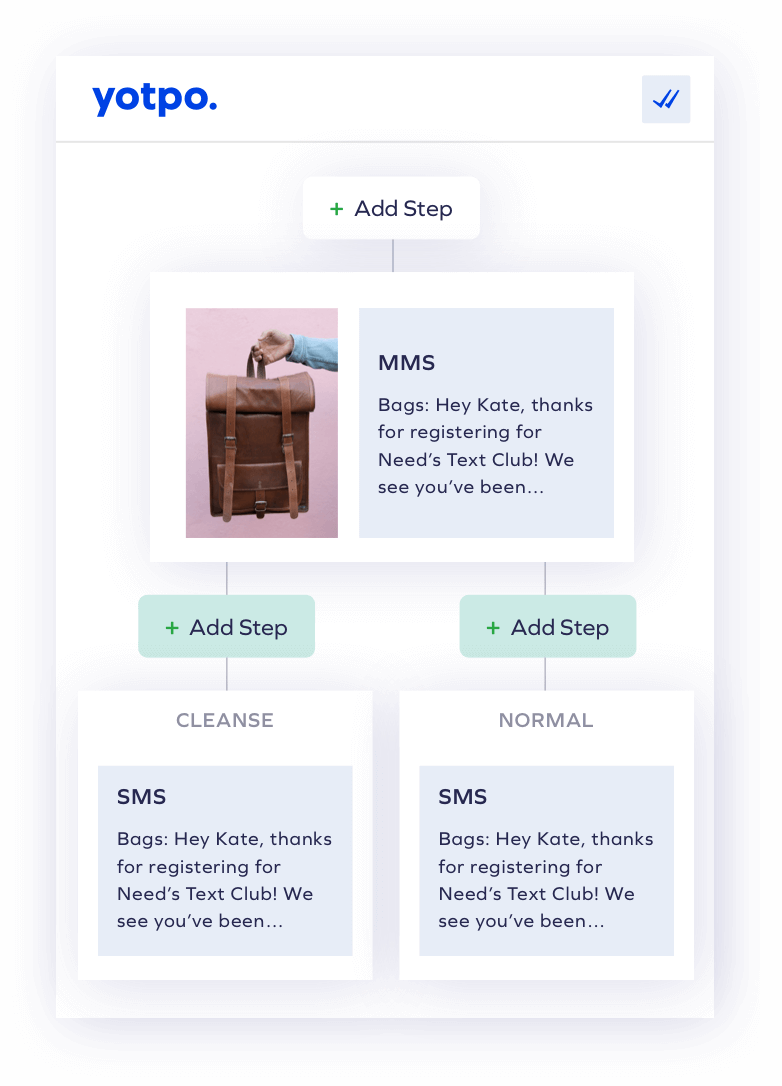 SMS Marketing Campaigns
Launch SMS campaigns that convert
Keep your brand top-of-mind and drive more sales to your store with engaging SMS campaigns: from flash sales to product drops or end-of-season clearances.
Grab shoppers' attention with appealing images or interactive GIFs. Embed personalized discounts to further boost conversions.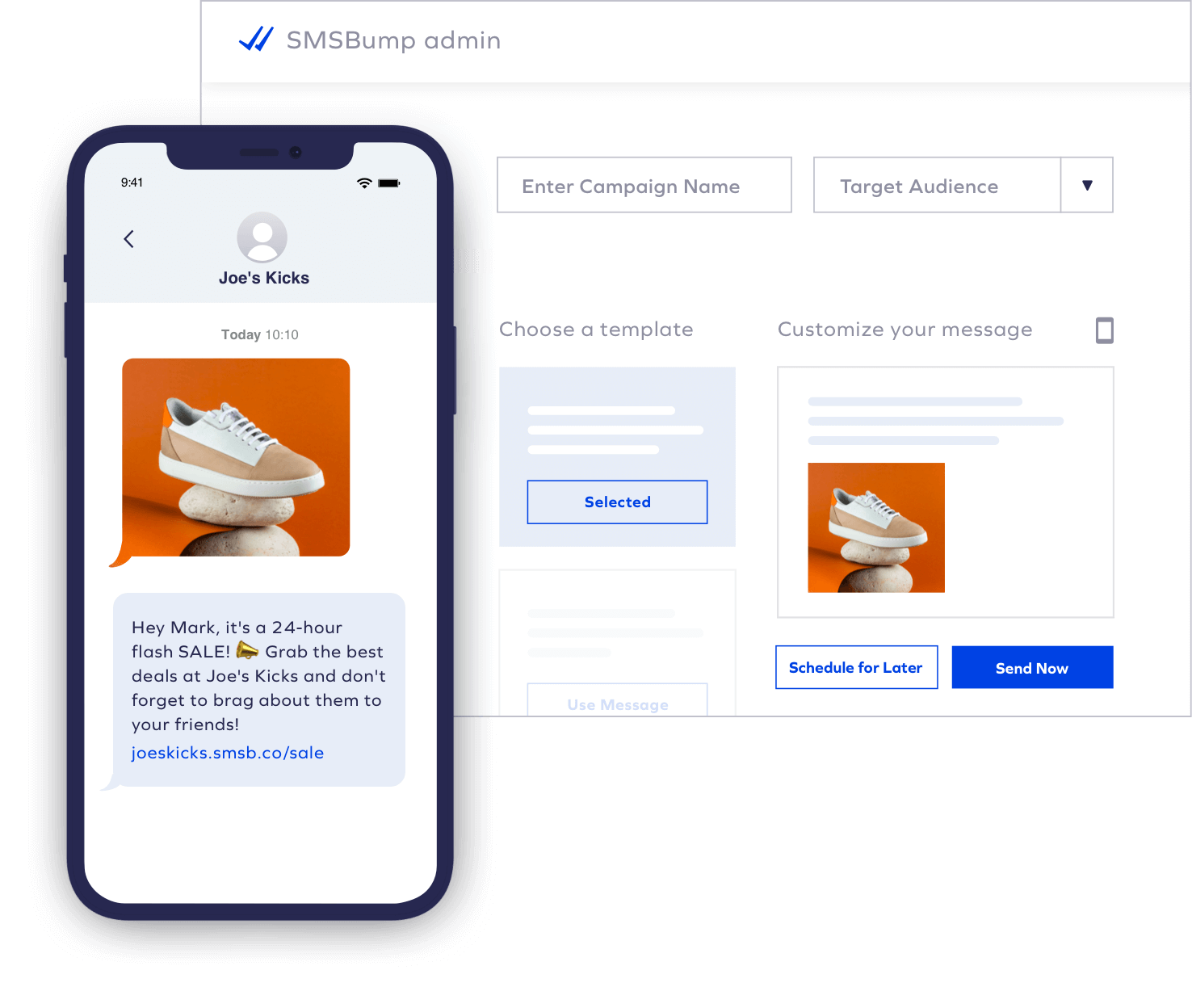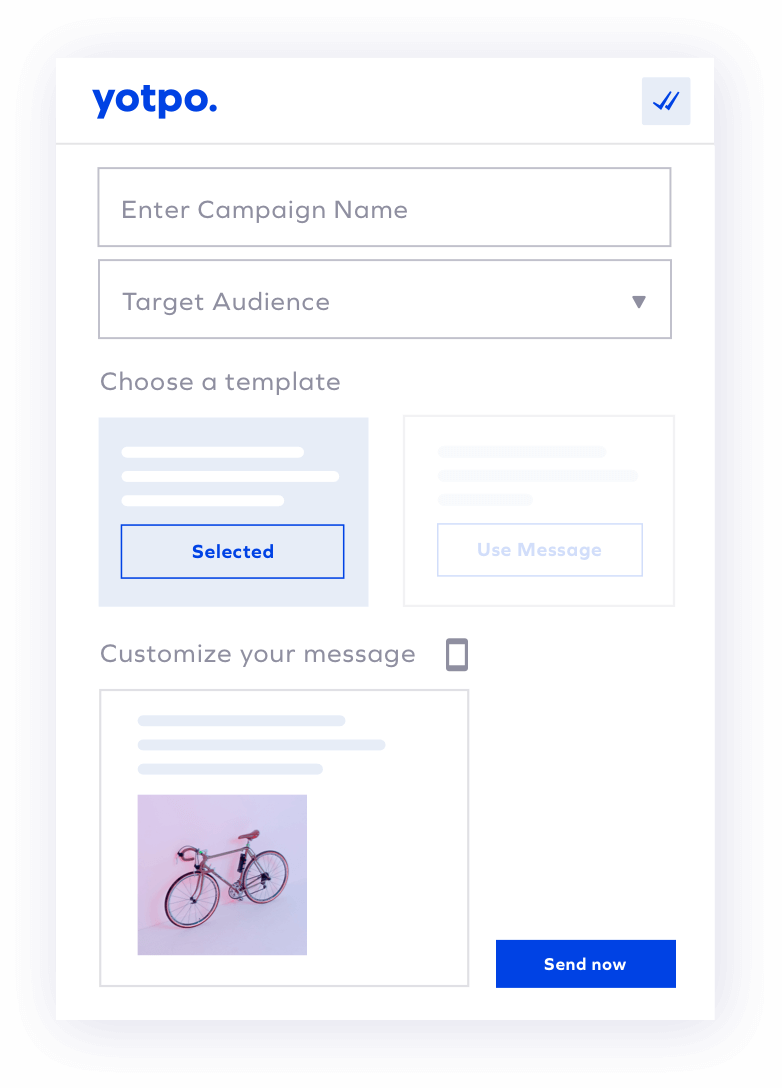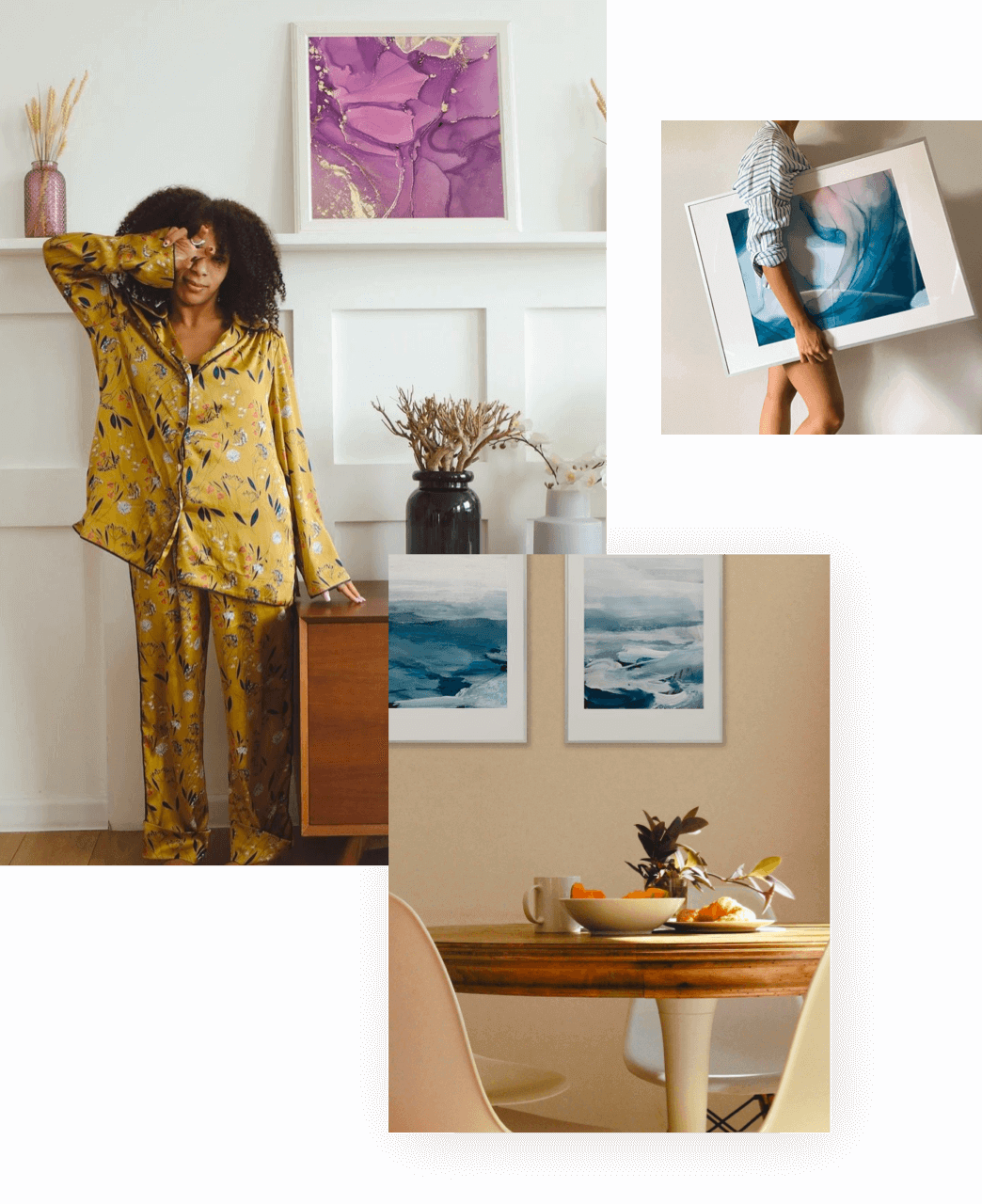 "Yotpo SMSBump had such glowing reviews that we knew that's the partner we have to go with. Since then, it has been the key tool to growing our business and building long-term customer loyalty."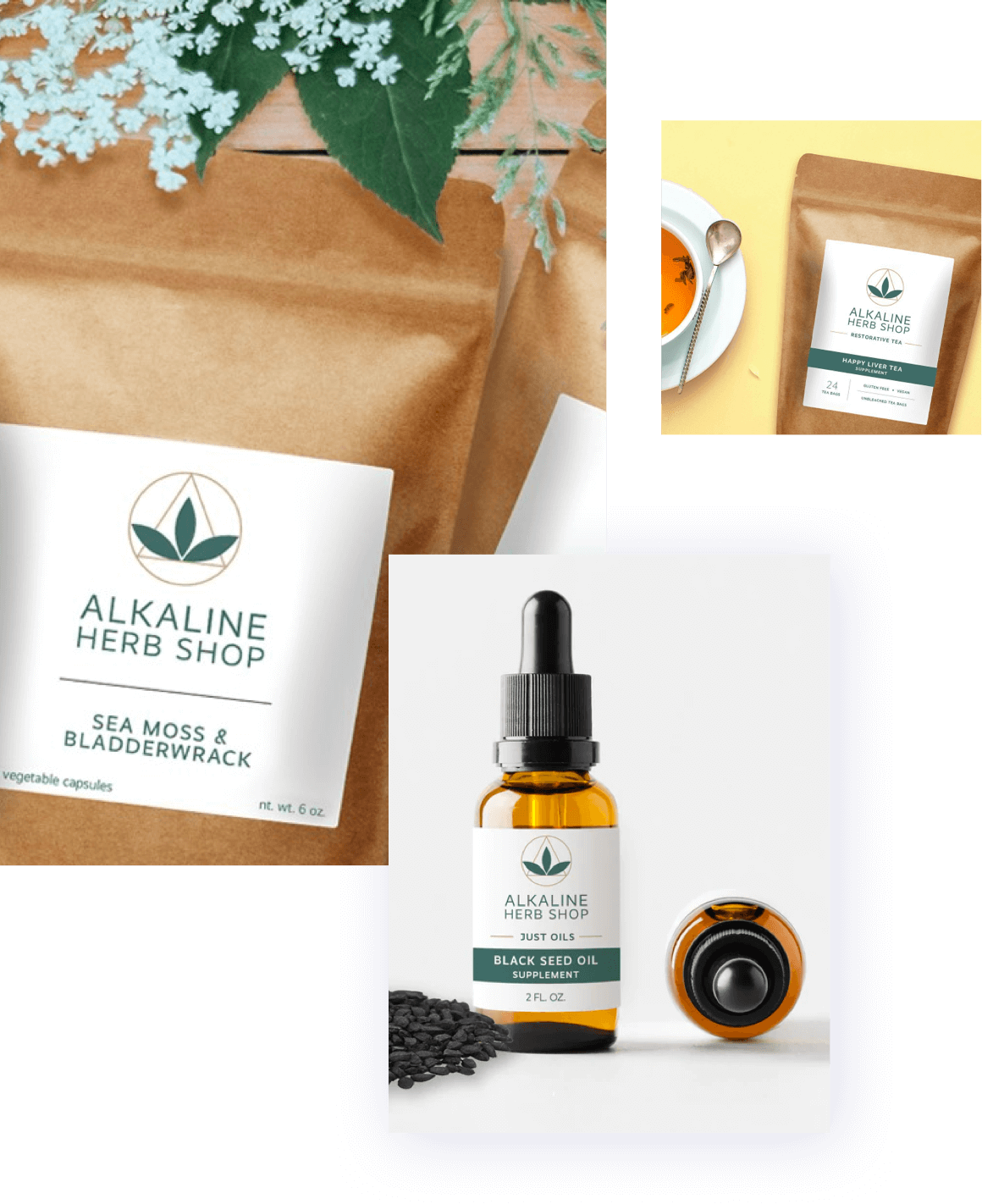 "Using Yotpo SMSBump, we can create personalized conversations that spark and sustain customer relationships, engaging at the most impactful points in the buyer journey."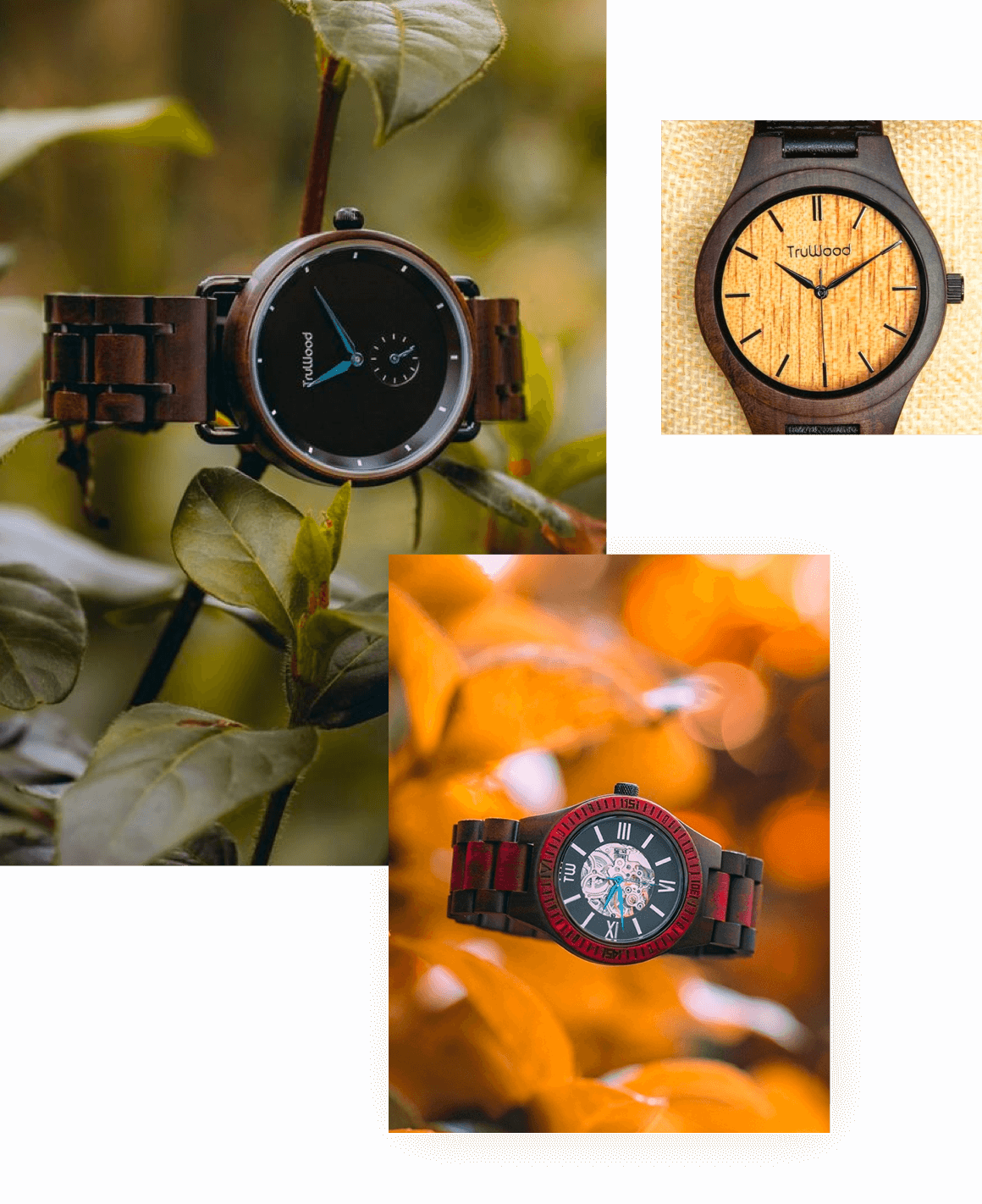 "Part of this success we owe to tools such as Yotpo SMSBump that make our lives easier and help us focus on the truly important things. The results have been phenomenal."
Segmentation
Send the right message to the right people at the right time
Flawless segmentation
Build narrow consumer segments with 20+ data points based on demographics, product preferences, and shopping behavior.
Precise targeting
Target specific shoppers with offers they actually care about. Send relevant product recommendations to boost conversions and sales.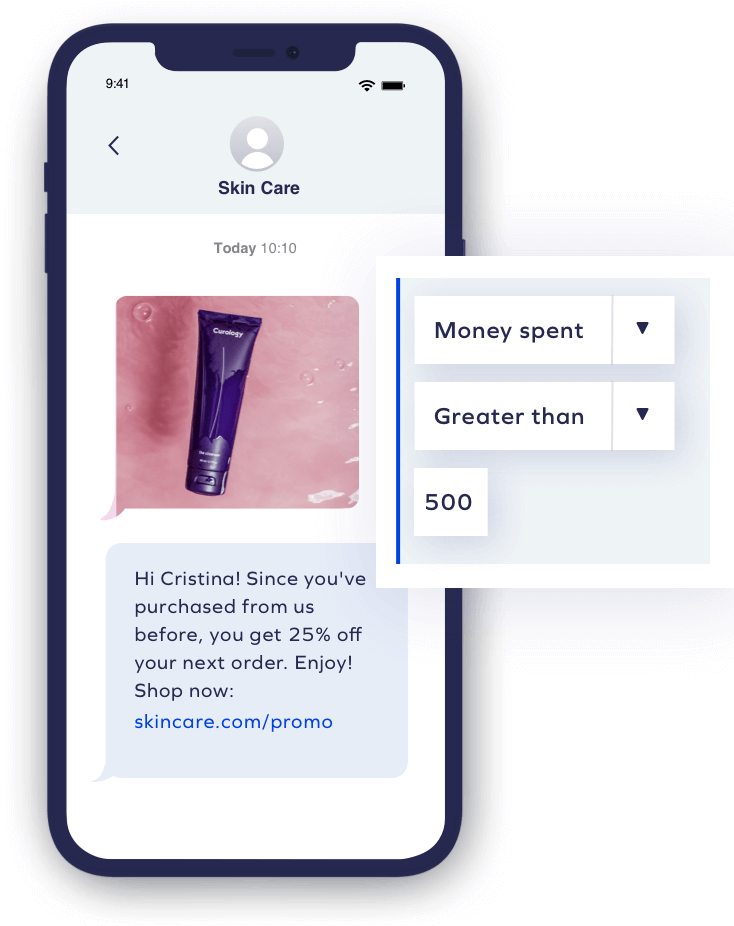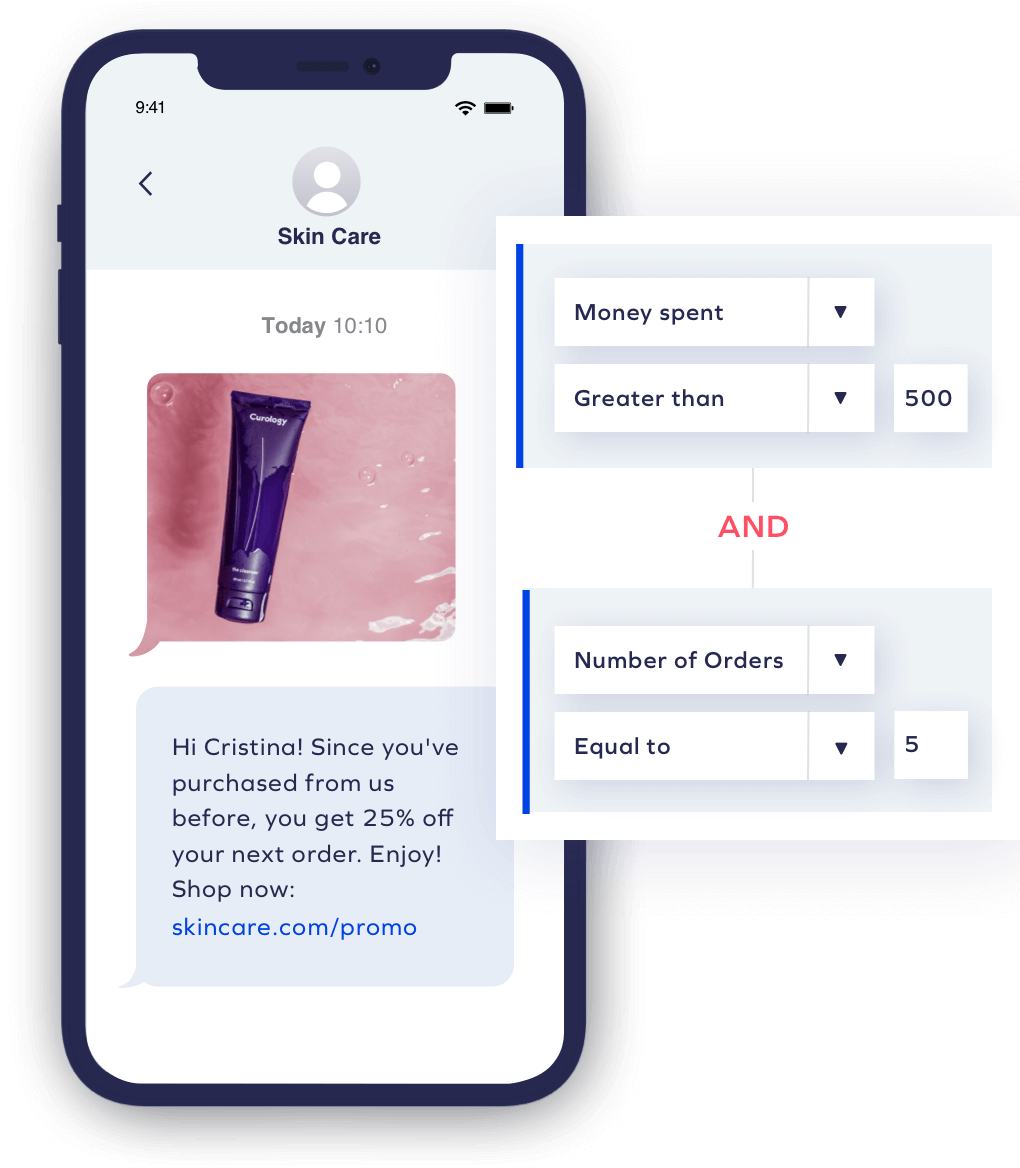 Subscribers
Grow your subscriber list from the ground up
Build your SMS audience in a few simple steps. Capture site traffic with engaging pop-ups, floating buttons, or embedded forms. Use actionable keywords for various cross-channel campaigns.
All tools come with stunning templates that can be customized to reflect your brand's personality for higher conversion. And a bonus: built-in verbiage that will make sure you always remain in compliance.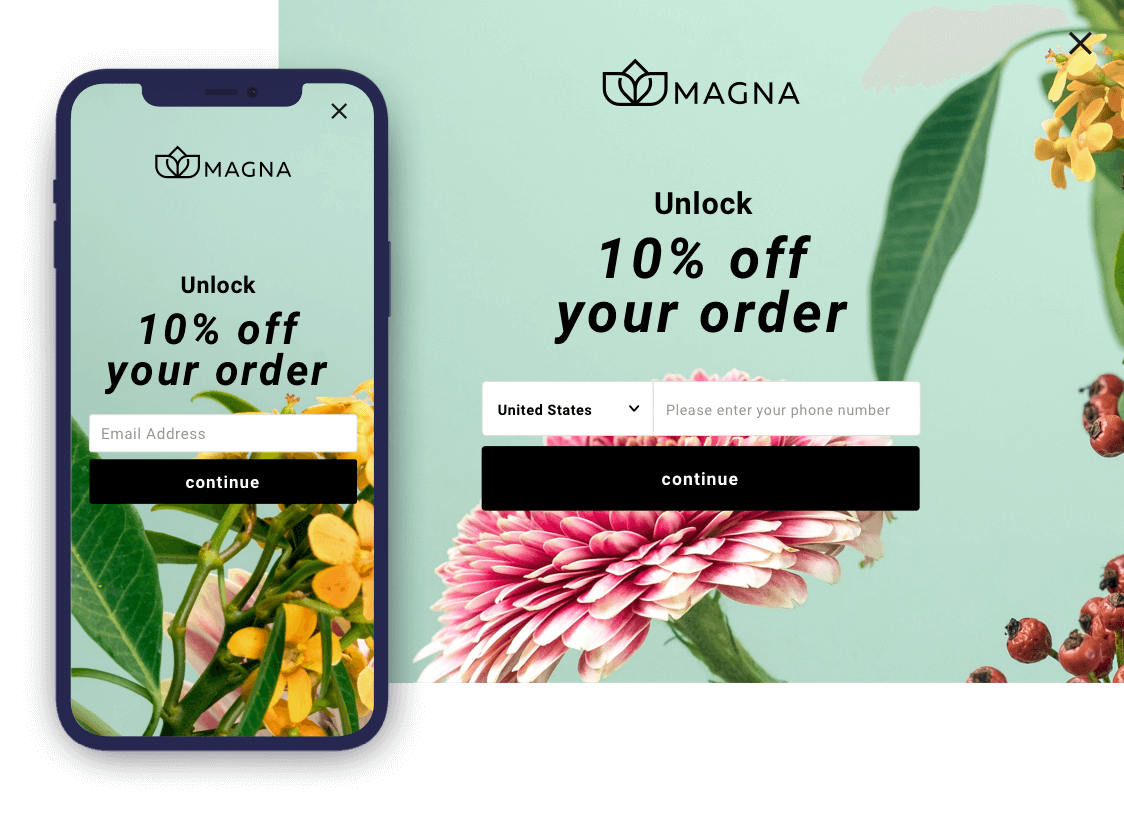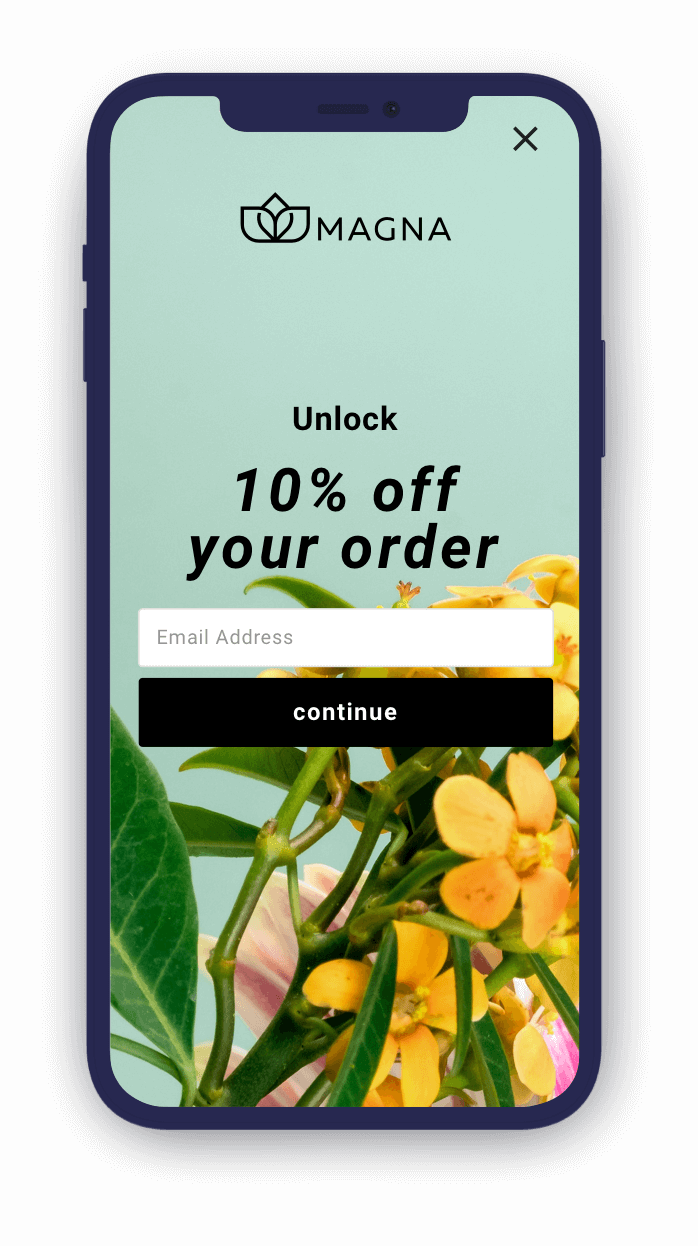 "Yotpo SMSBump is going to be your new best friend. The open rates are high, so you're more likely to get a better ROI. I love the app and recommend it to increase sales."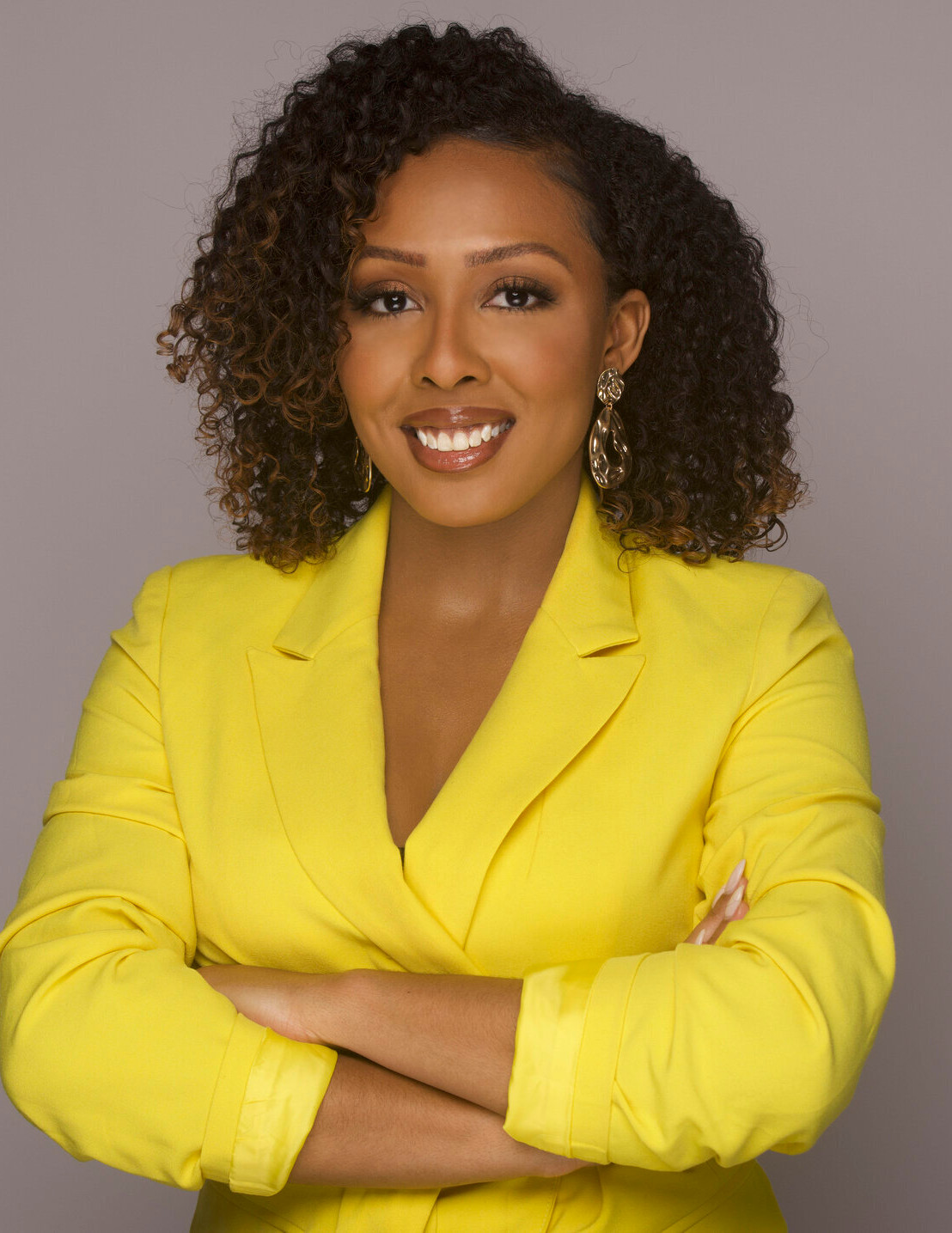 "My secret to how my business made $600k? I used Yotpo SMSBump. It advertises your products with text messages! Helpful tool for anyone wanting to grow a successful business."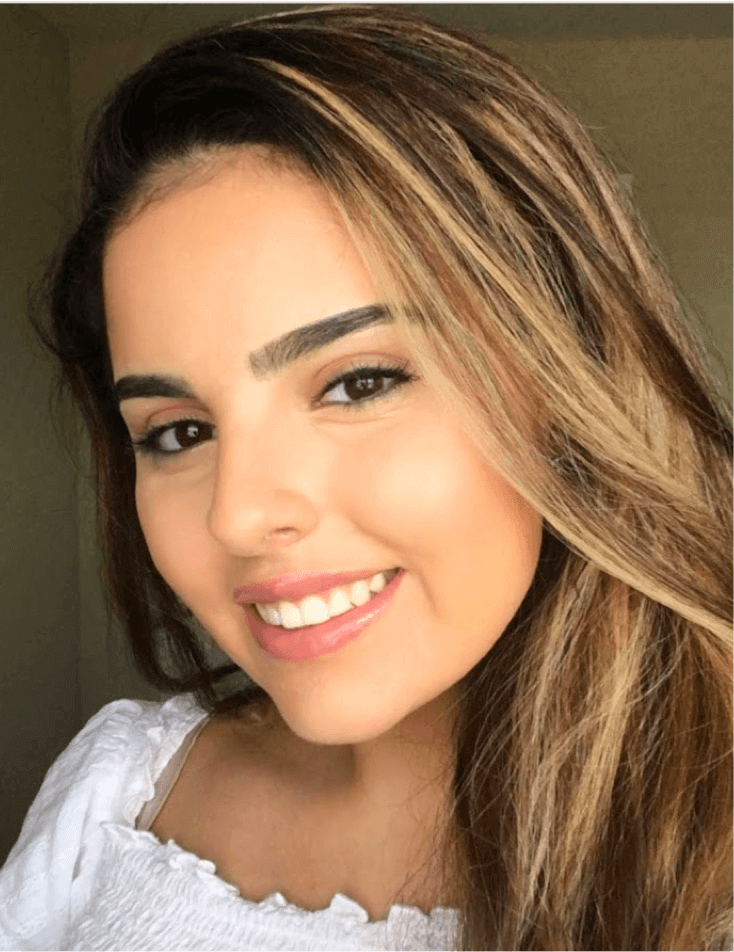 "Text message marketing with Yotpo SMSBump is by far the most powerful way to retarget customers in your funnel. No other app is better."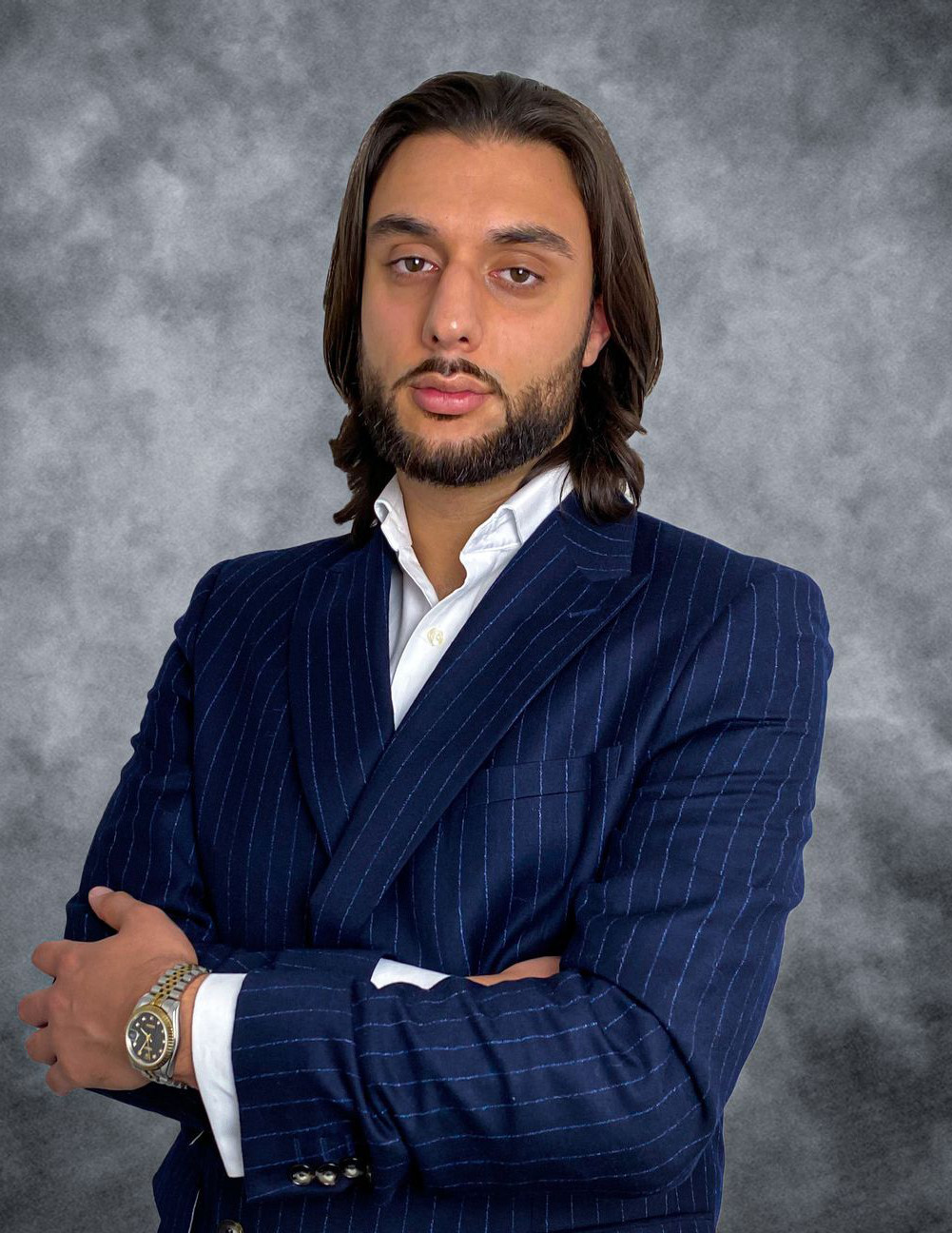 "I recommend SMS marketing because customers pay more attention to their texts and read them right away. You absolutely need Yotpo SMSBump, I've seen crazy ROI with it!"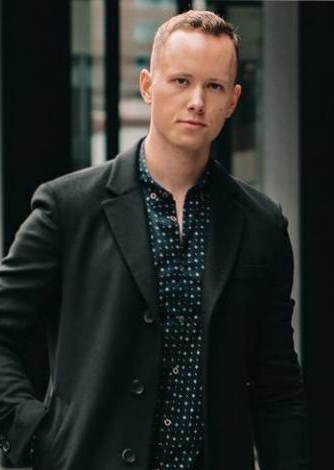 ANALYTICS
Reliable analytics at your fingertips
Track the performance of each SMS
See the numbers that matter most. Monitor important metrics such as revenue, ROI, orders, costs, and subscribers growth of every SMS campaign, flow, or automation you send.
Downloadable reports for a bird's-eye view
Get a snapshot of your SMS performance and keep track of critical data. Identify areas of improvement and adjust your strategy in real time.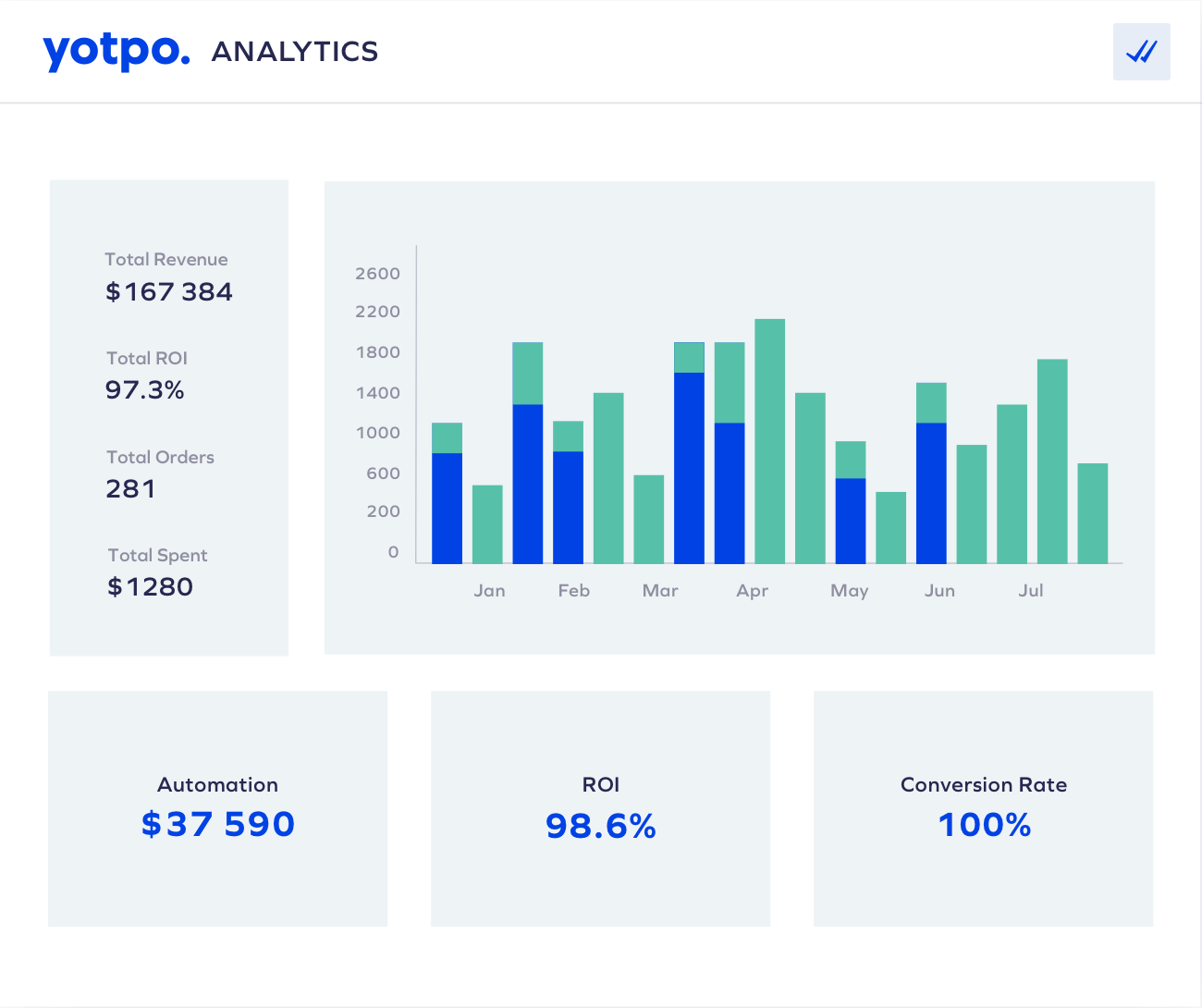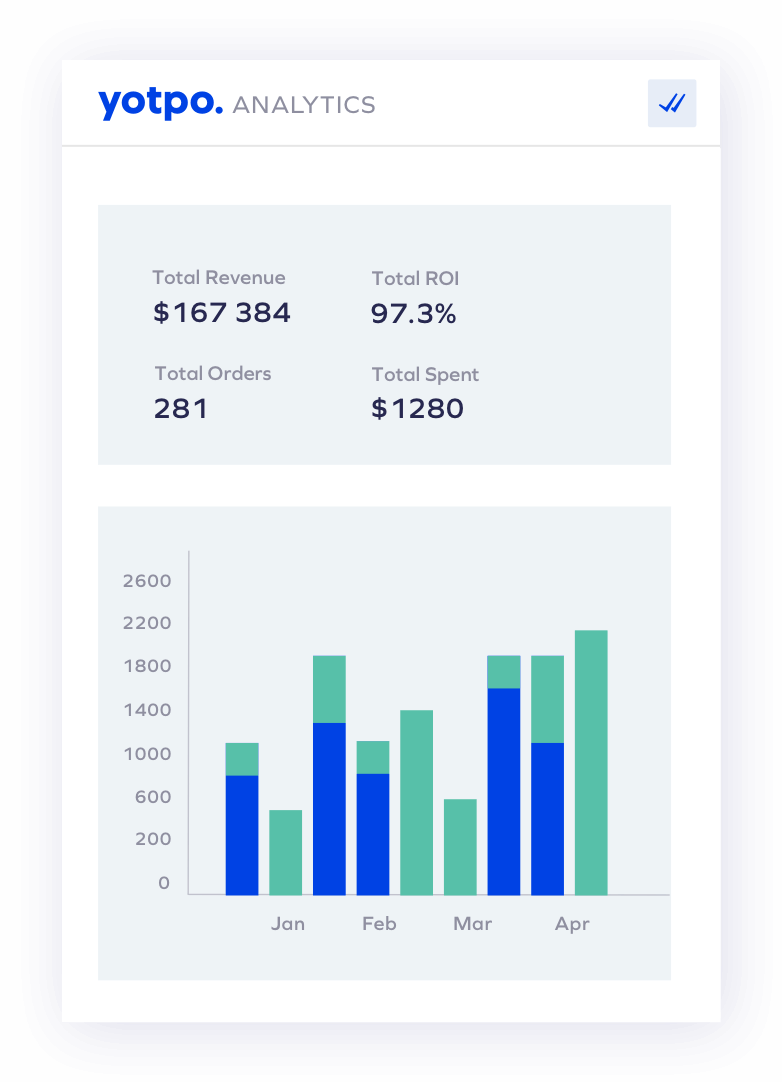 Conversations
Keep your customers engaged with a two-way SMS chat
Use in-app SMS chat for direct, one-on-one shopper interactions. Address their needs and get all their questions answered in real time.
Manage all replies in one place to offer excellent customer support. Take communication to a more personal level to boost loyalty and customer lifetime value.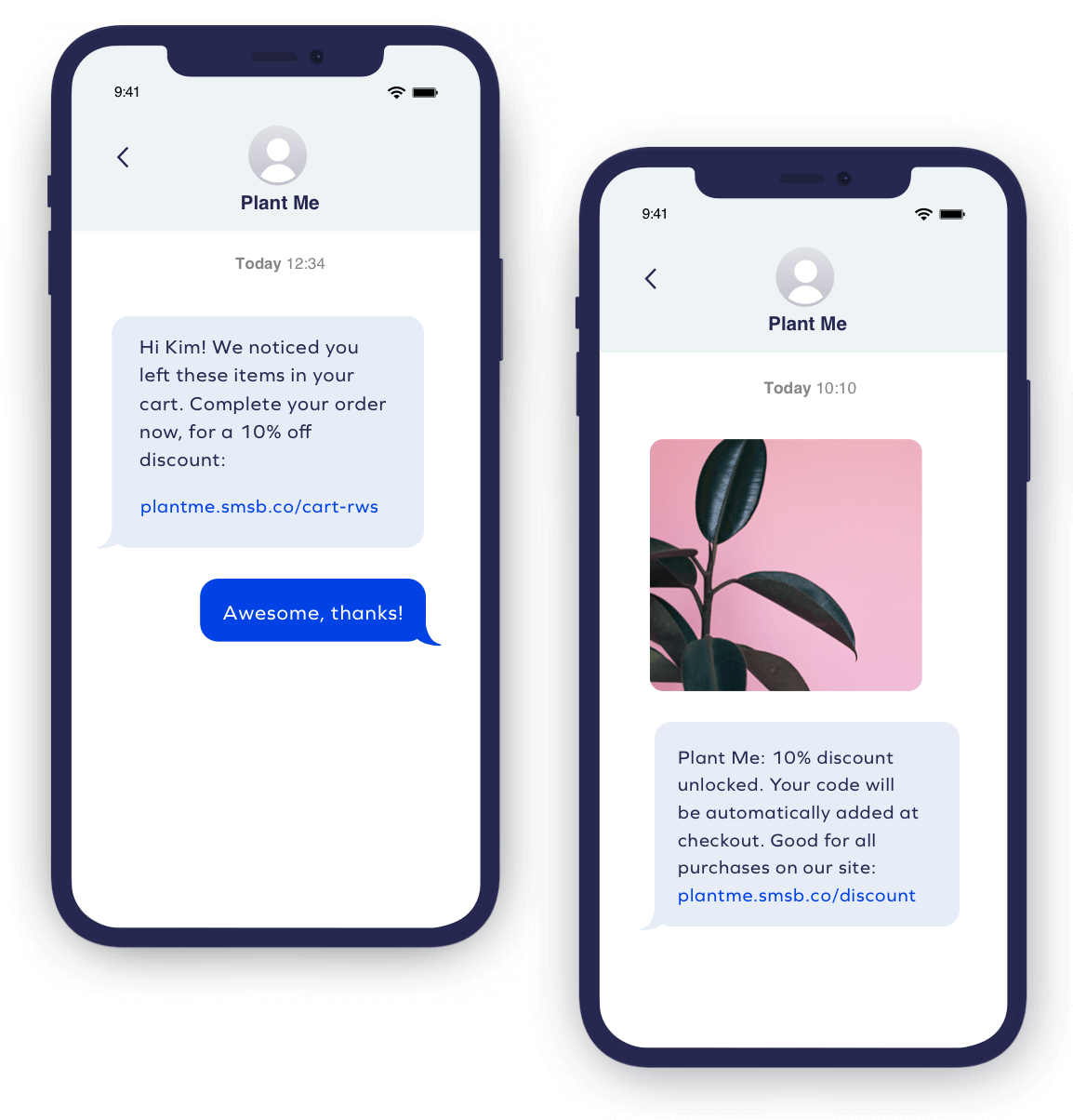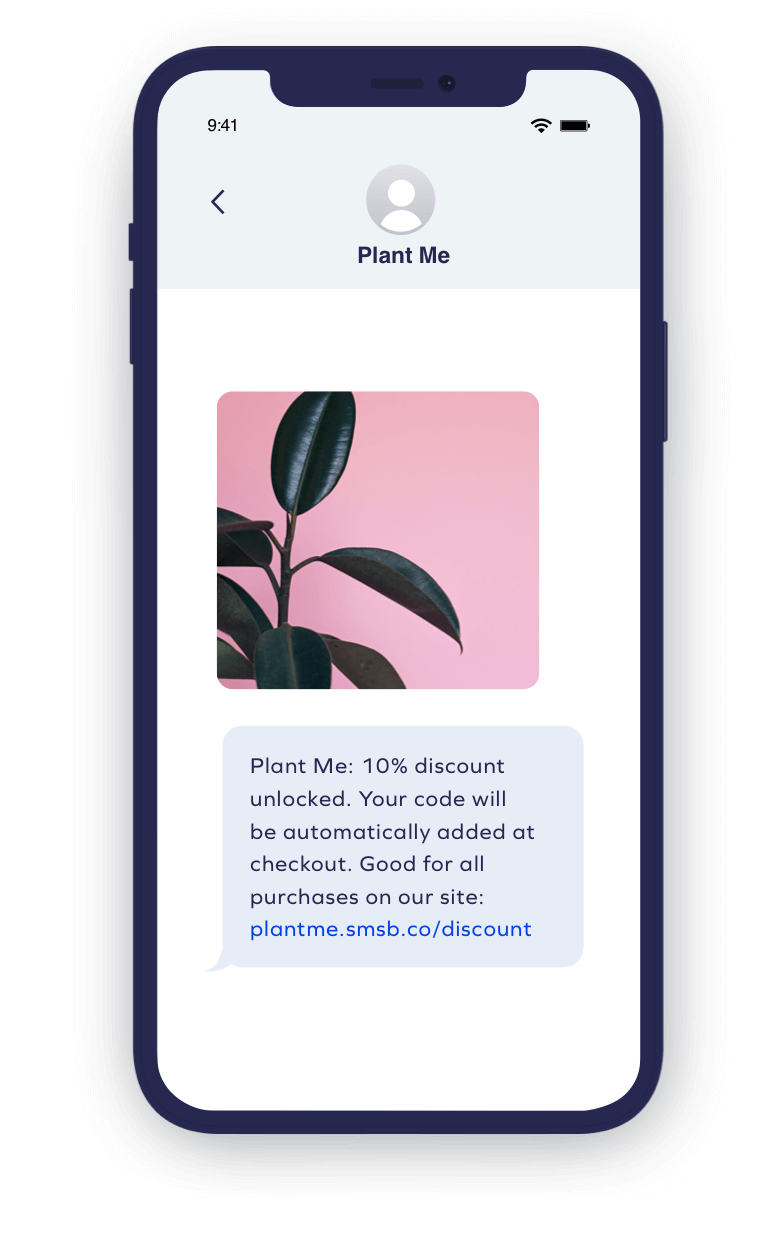 Start growing today
Sign up today and join 90,000+ eCommerce businesses making it big with Yotpo SMSBump