Grow Your Text Marketing List With Gamified Pop-Ups by Wheelio
Welcome to the FUN way of collecting subscribers!
We've partnered with Wheelio to offer you gamified exit popups which can easily collect phone numbers and engage customers to make a purchase.
Let's give you a quick overview of how to activate this integration.
Note: This integration can only be activated from the app of our partners.
As a very first step you would need to make sure you have both Yotpo SMSBump and Wheelio installed on your store.

Step 1: Create a New Wheelio Campaign
Wheelio comes with a very easy setup - all the settings are visible right away and you can quickly browse through the different features. Once you set up the theme and the names of the different slices, you are basically halfway done.
Step 2: Activate the Integration
Scroll down to the GDPR Consent box, right underneath you will see the Yotpo SMSBump integration.
The first thing you would need to do is Enable it.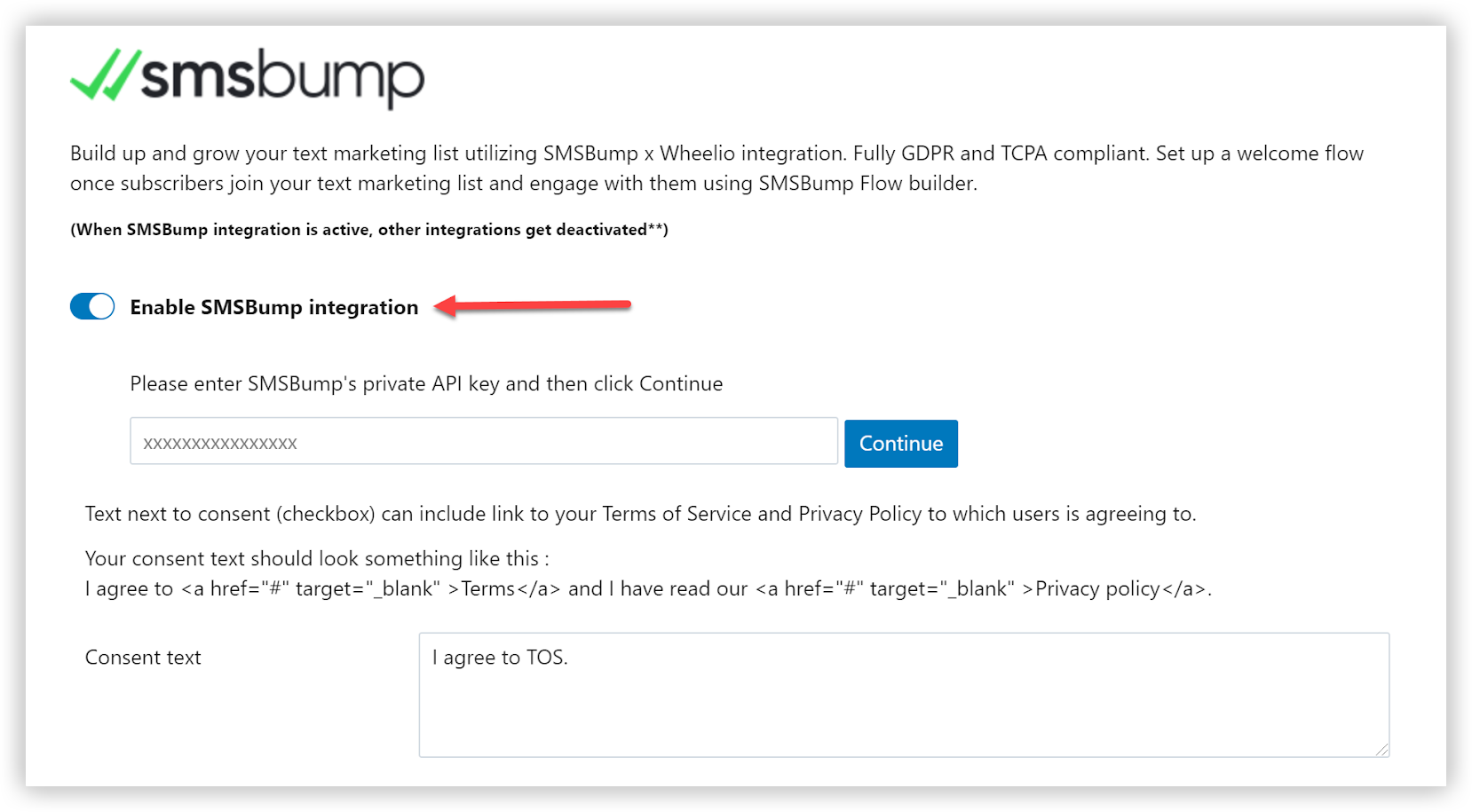 Then you would need to go to our website and obtain your unique API code. This will allow Wheelio to send the collected contacts directly to your SMSBump account.
To access your API, please log in to your account on www.smsbump.com.
Once you have logged in, click on the drop-down menu in the top right corner and select the Integration field. It will open up a section where your API key is located.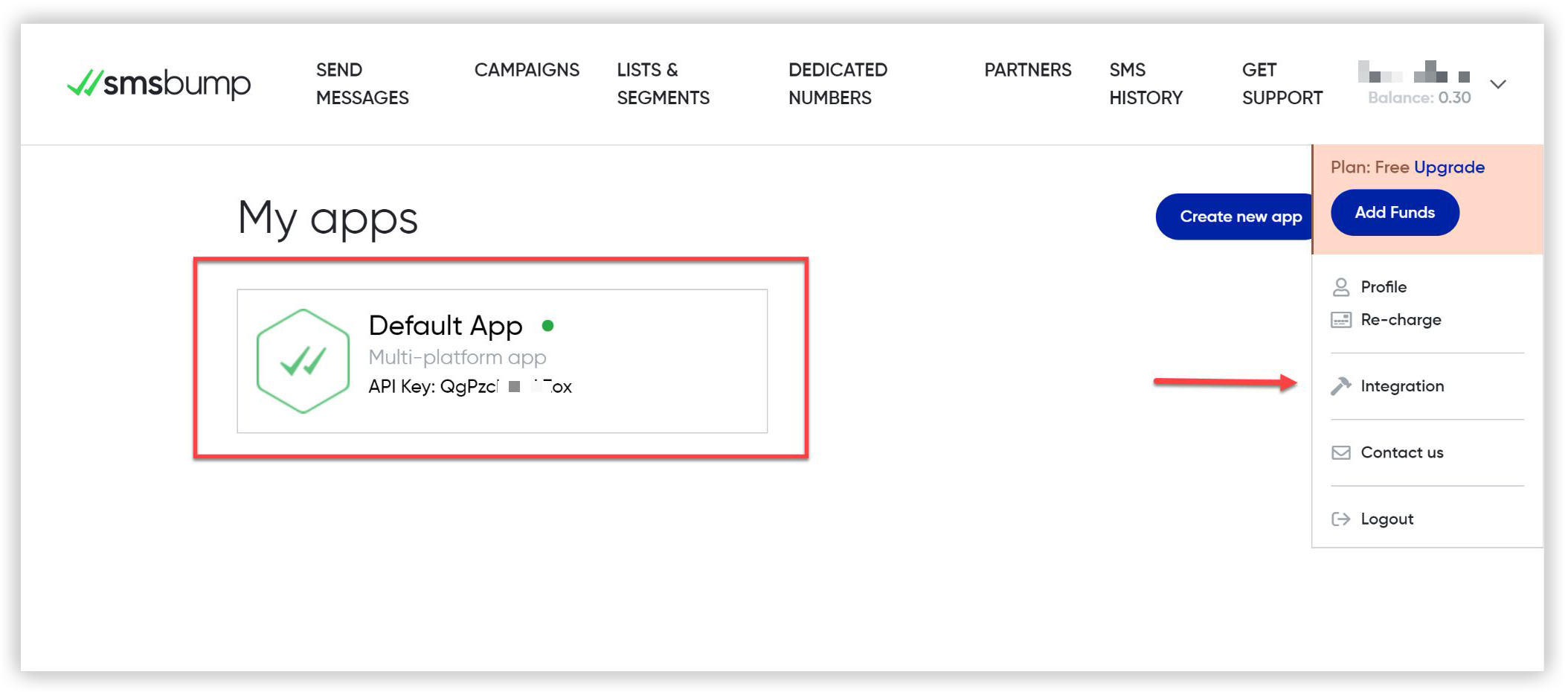 You would need to click on the Default App box so you can copy your unique API key.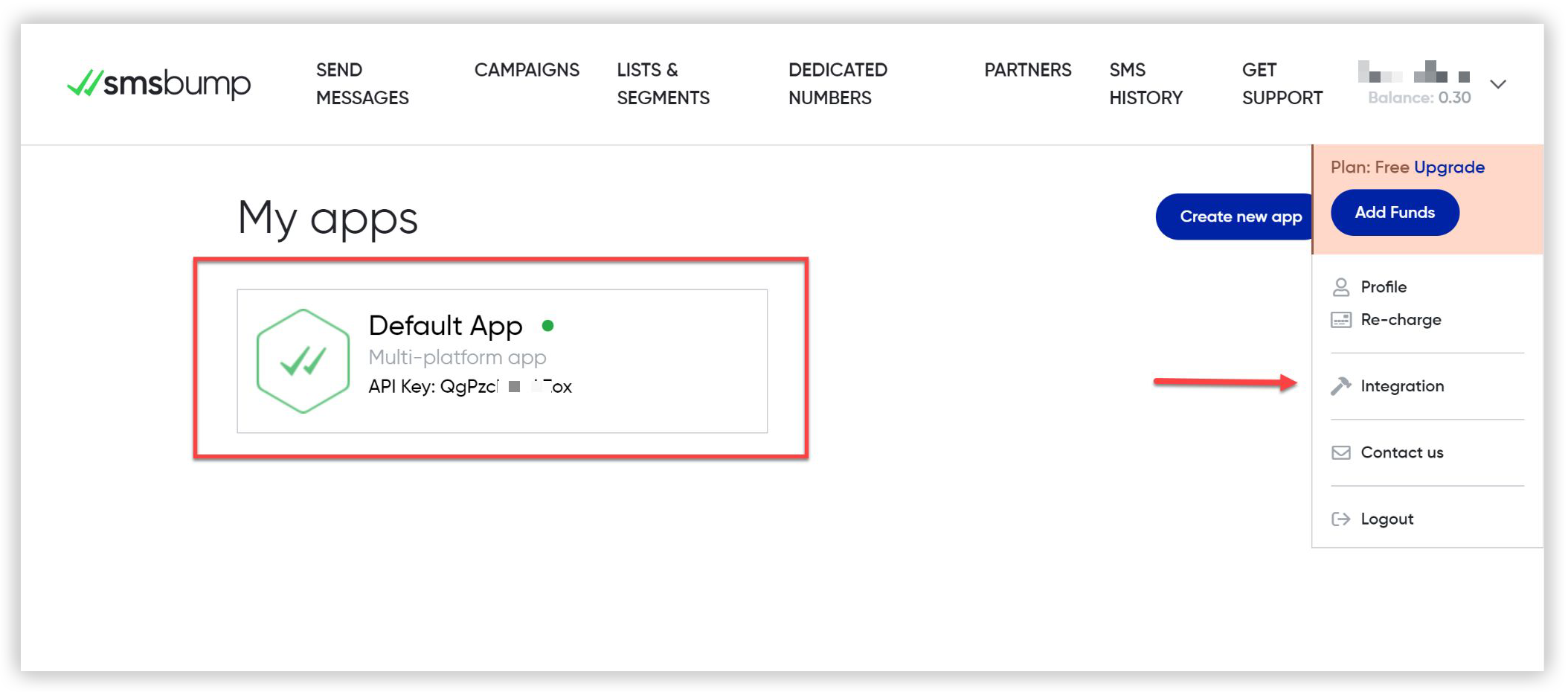 Go back to the Wheelio app and paste the key in the requested section and click Continue.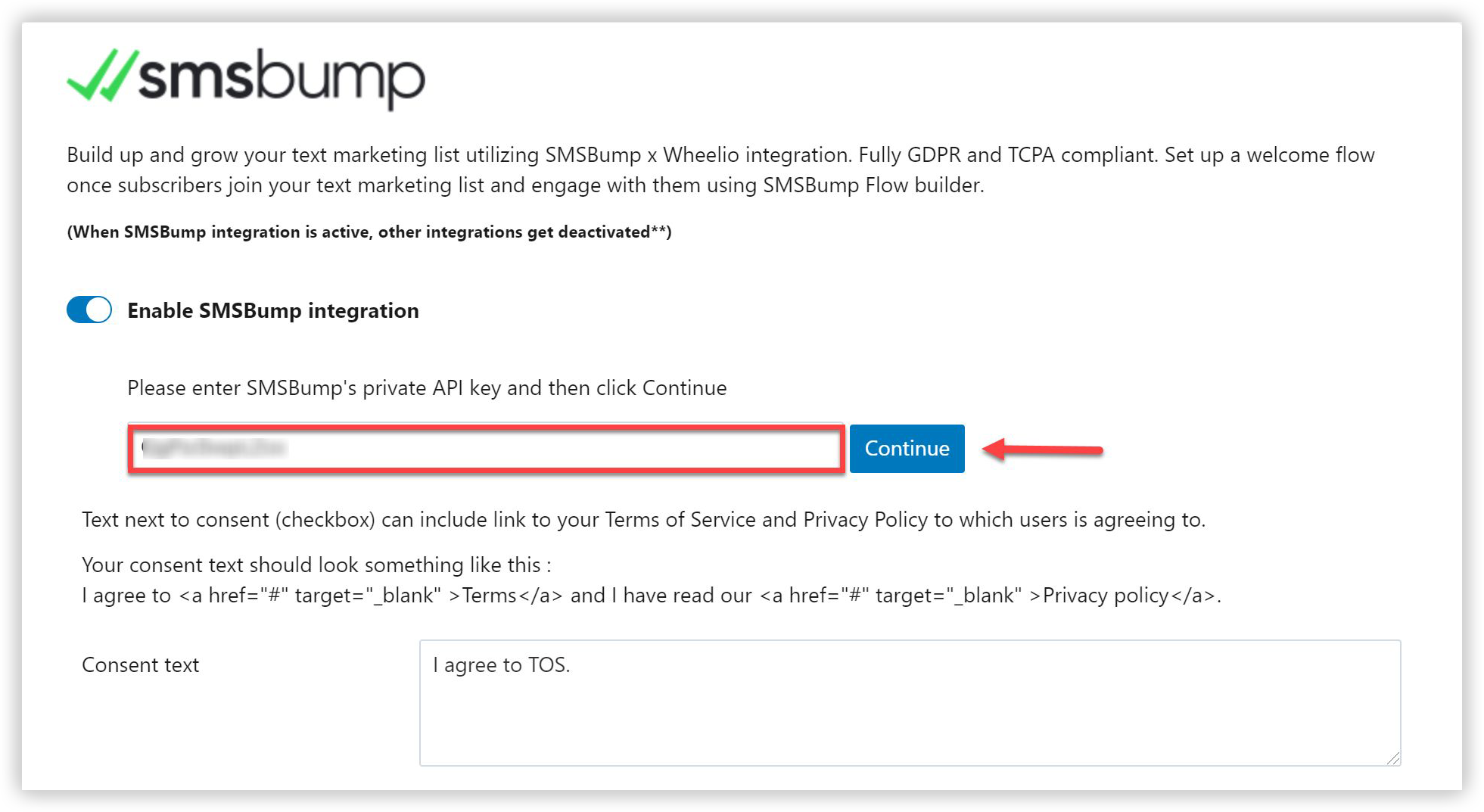 When you authenticate the integration a new window will appear to confirm it.

Use the close the window link and you will be brought back to the main Wheelio dashboard.
Step 3: Choose your SMS list
Now it's time to decide where to store your SMS subscribers. Use the drop-down menu to select a text marketing list which is suitable for you.
For best results, we suggest you create a new text marketing list from your SMSBump app, which would be dedicated to all contacts coming from there. This would help you send them even more relevant deals.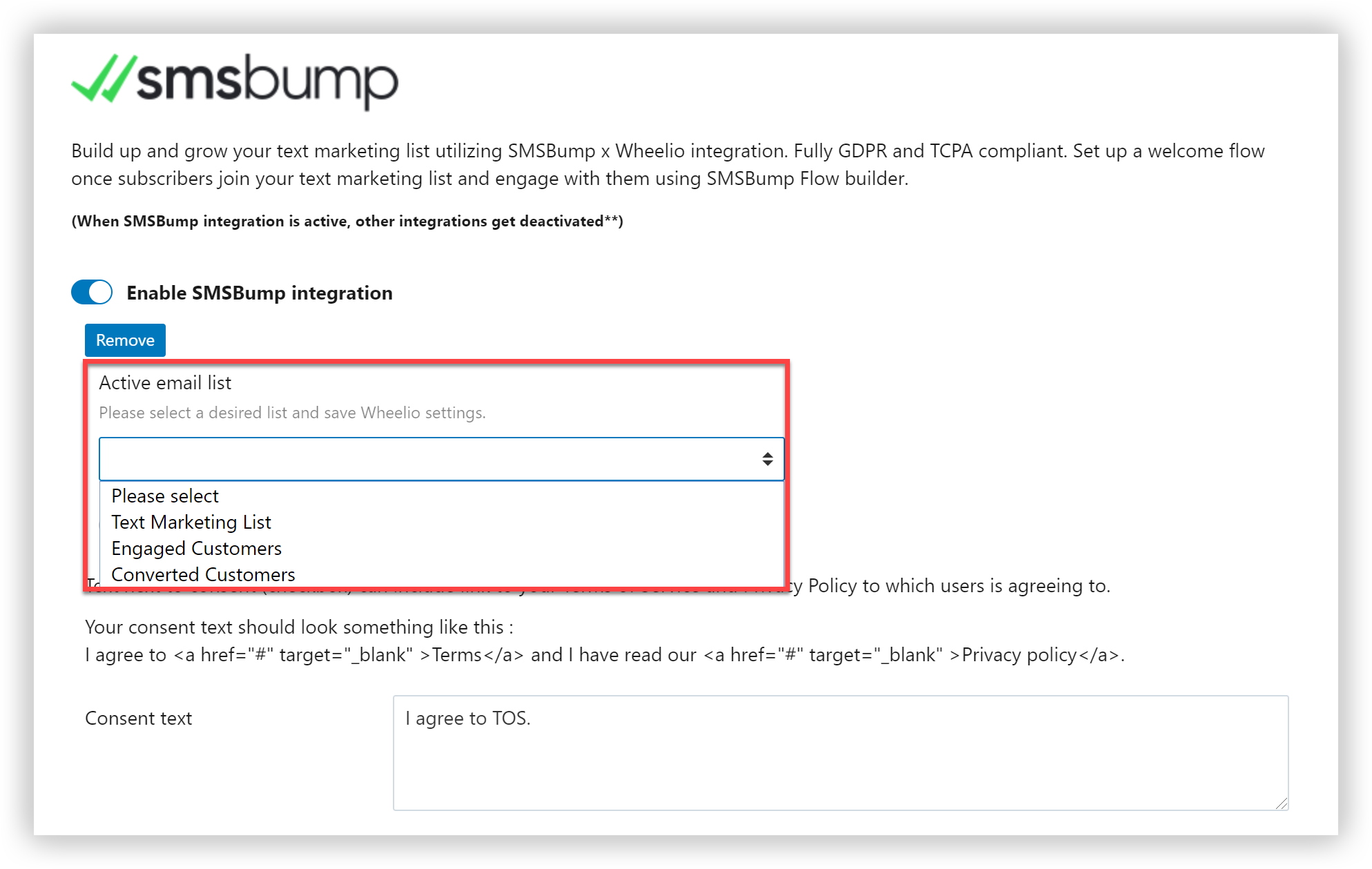 Once everything is set, just click Save.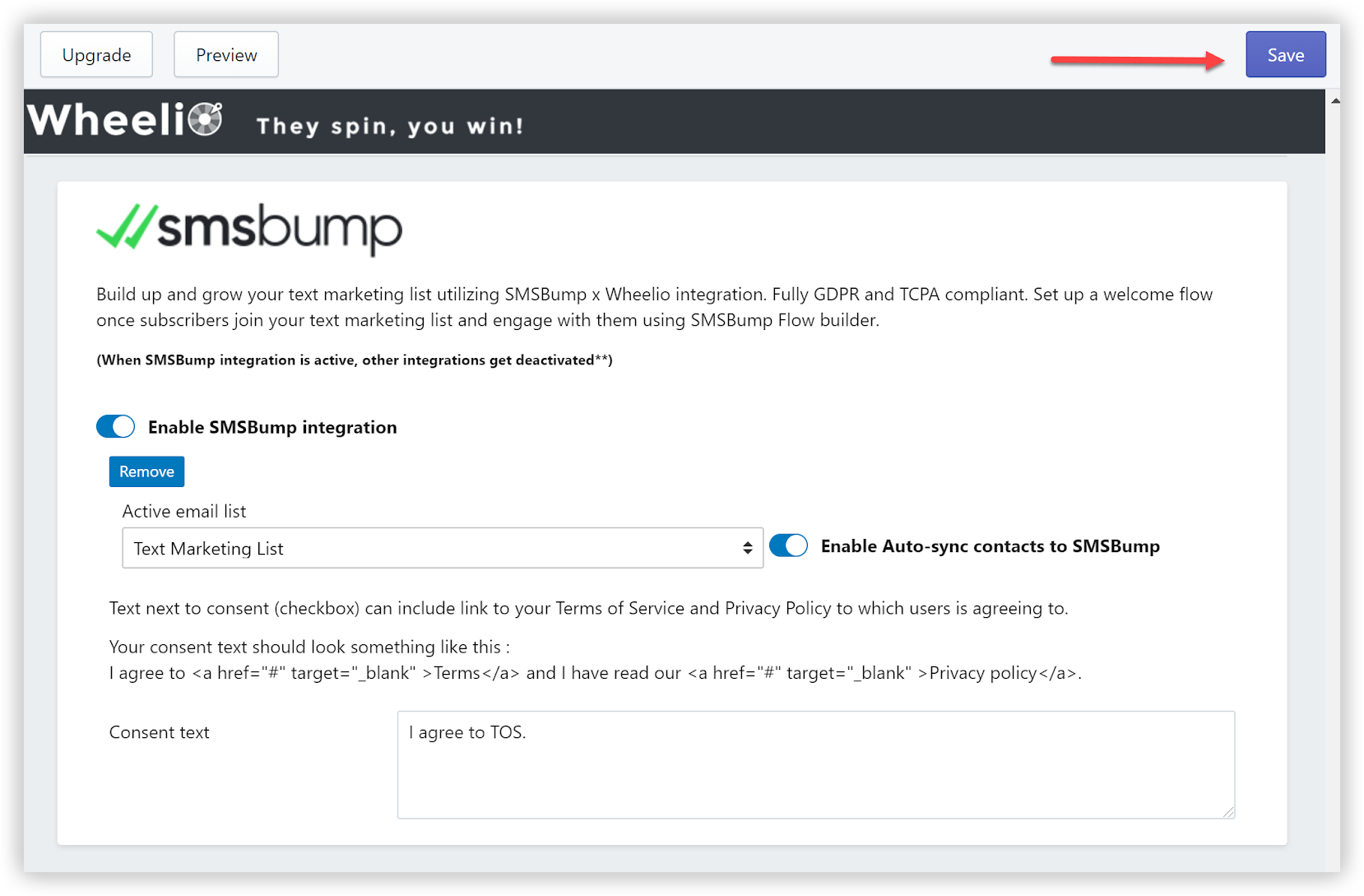 Step 4: Start collecting subscribers
This is what your pop-up will look like in the end. Once your visitors add their phone number, it will be automatically saved in your text marketing list within the Yotpo SMSBump app.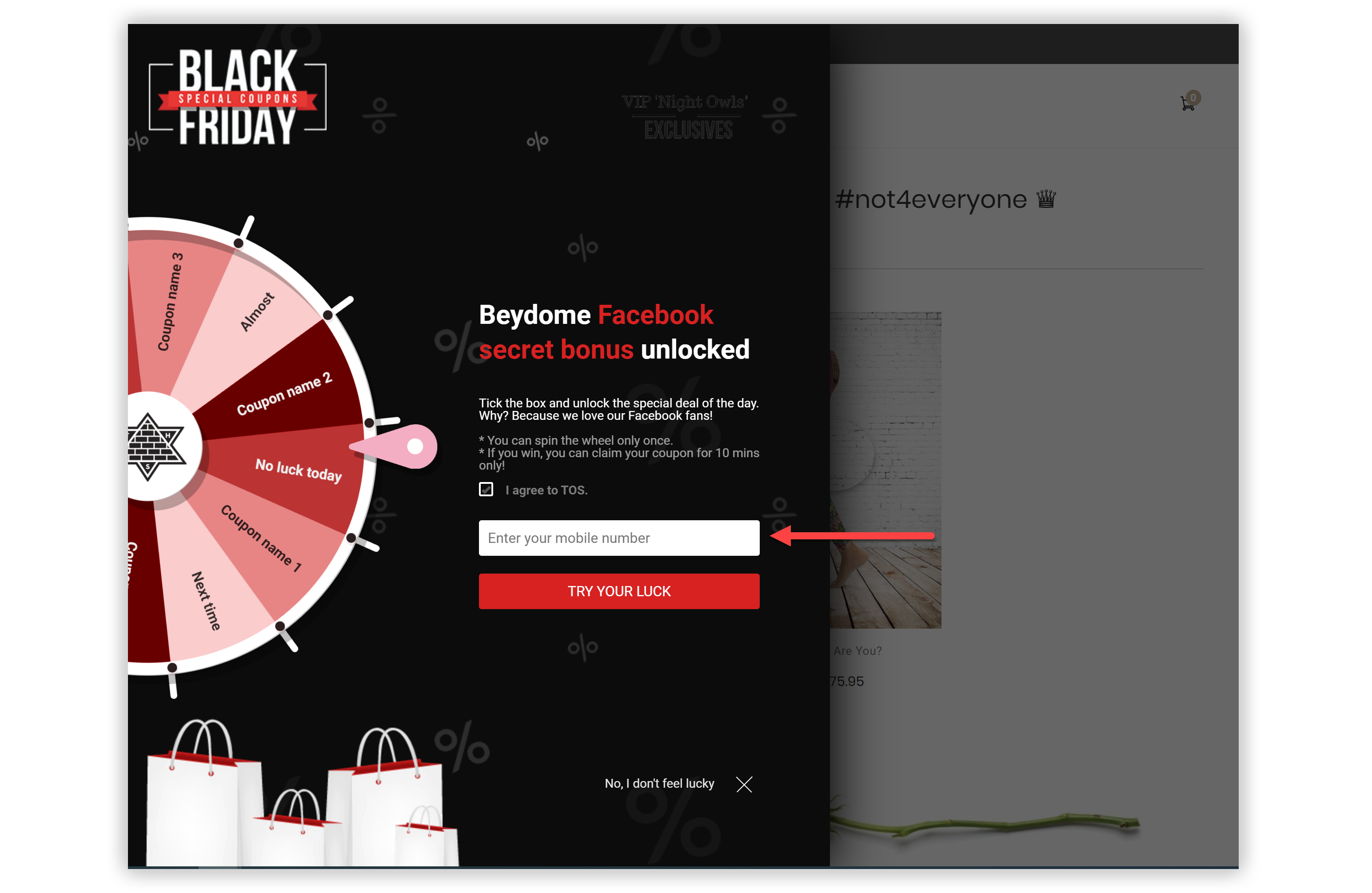 The bonuses collected via such games feel even more valuable than a regular discount, so give customers the VIP treatment with a friendly welcome message and special offers.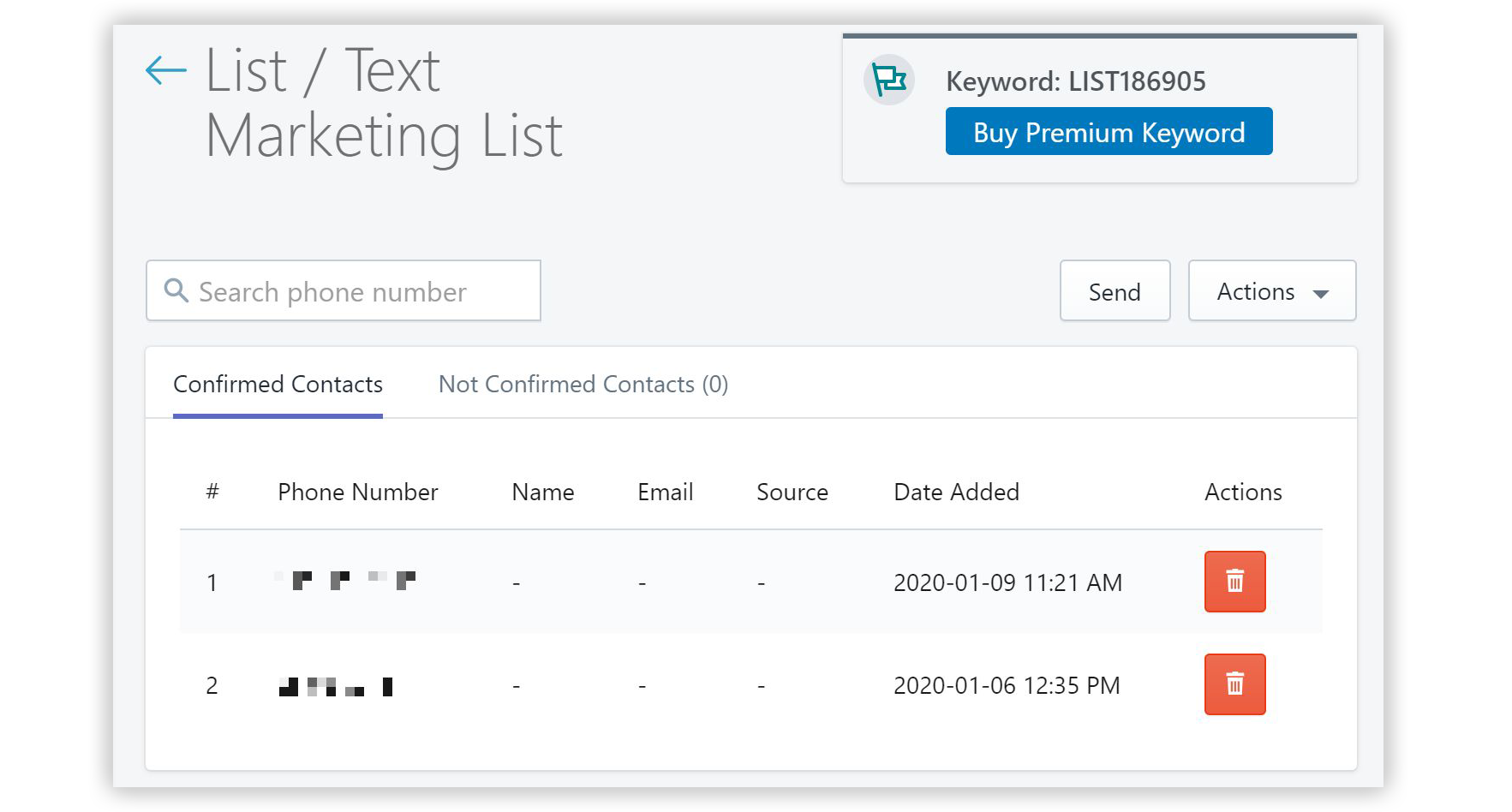 And this is it.
With Wheelio and Yotpo SMSBump you can easily collect subscribers, thanks to the gamified fortune wheel, which won't ever stop on a losing slice - your customers spin, but you win. :)
​
---
Related articles