Syncing Klaviyo Contacts with SMSBump
Klaviyo and SMSBump have come together so you can craft a more robust marketing strategy including email and SMS notifications together. Add the Klaviyo integration to increase SMS engagement and Shopify sales.
In this article we will walk you through the process of connecting your Klaviyo contacts to start growing your business using both SMS and email marketing.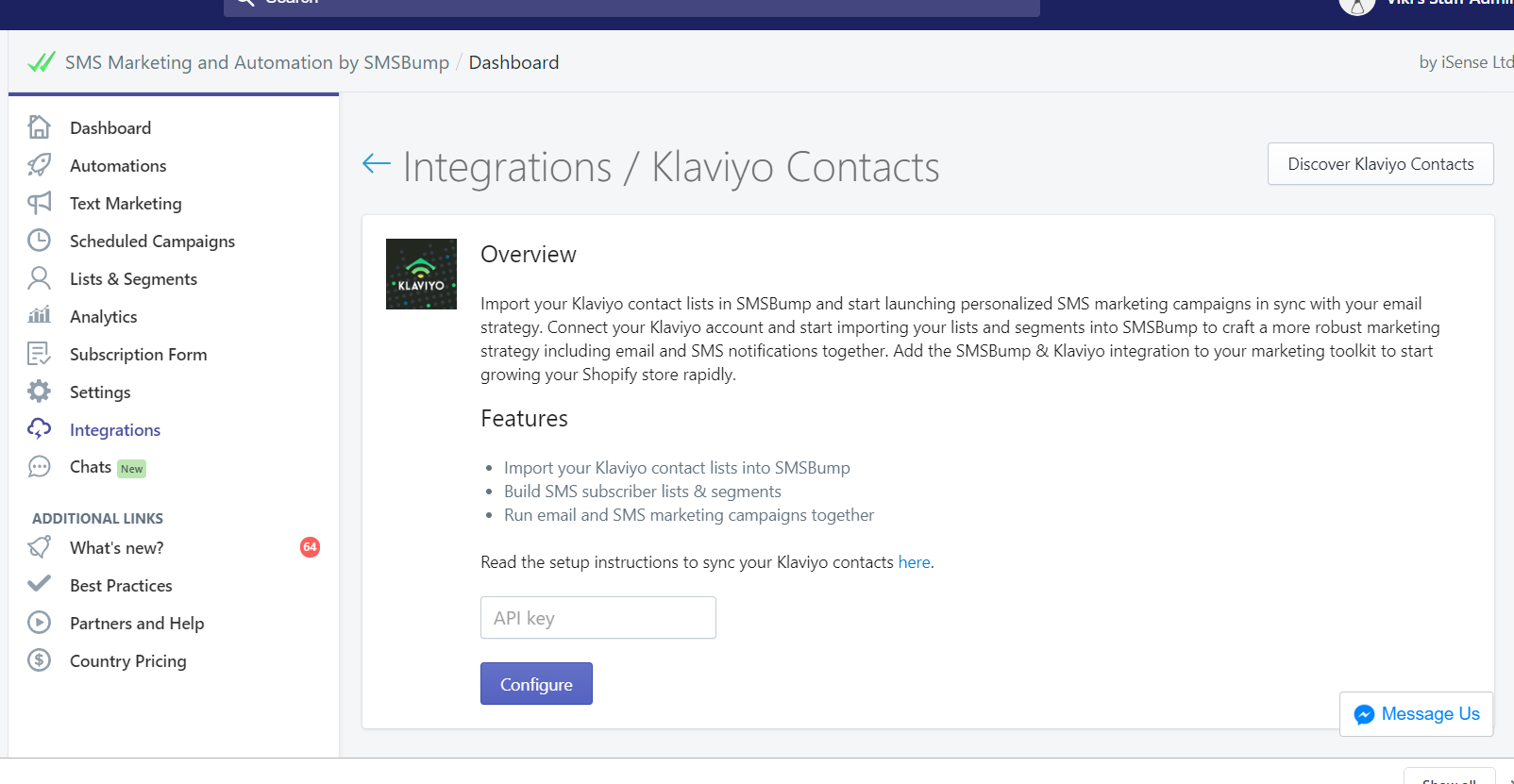 Before we get started, please note that in order to use the integration you should have an existing Klaviyo account and be an SMSBump Plus member.
Setting it up
1. From your SMSBump app side menu go to Integrations. A panel will pop-up, containing all of the integrations. Click on Klaviyo Contacts in order to start setting it up.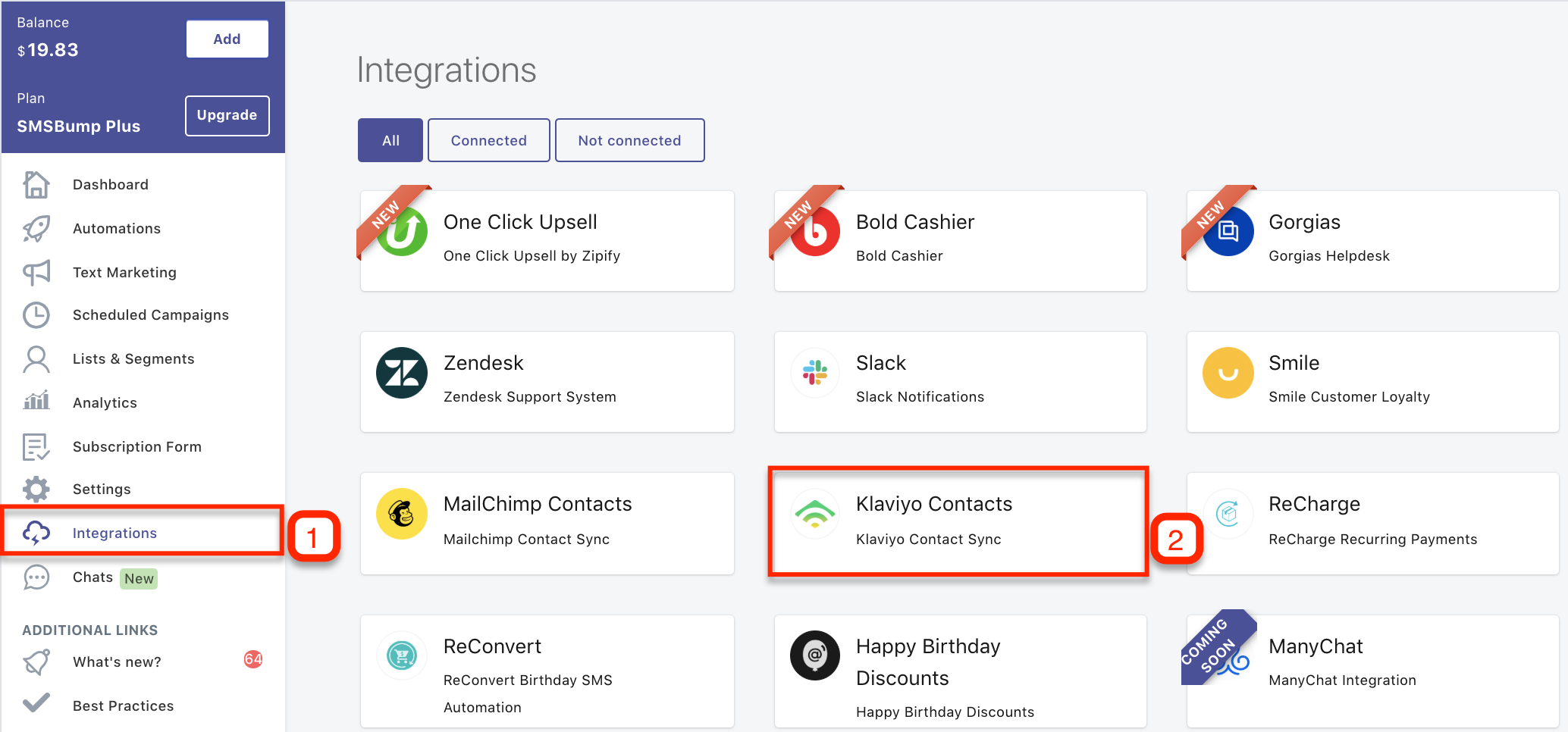 2. You'll need an Application programming interface (API) key. To obtain one, open a new tab and go to you personal Klaviyo account and click on Account.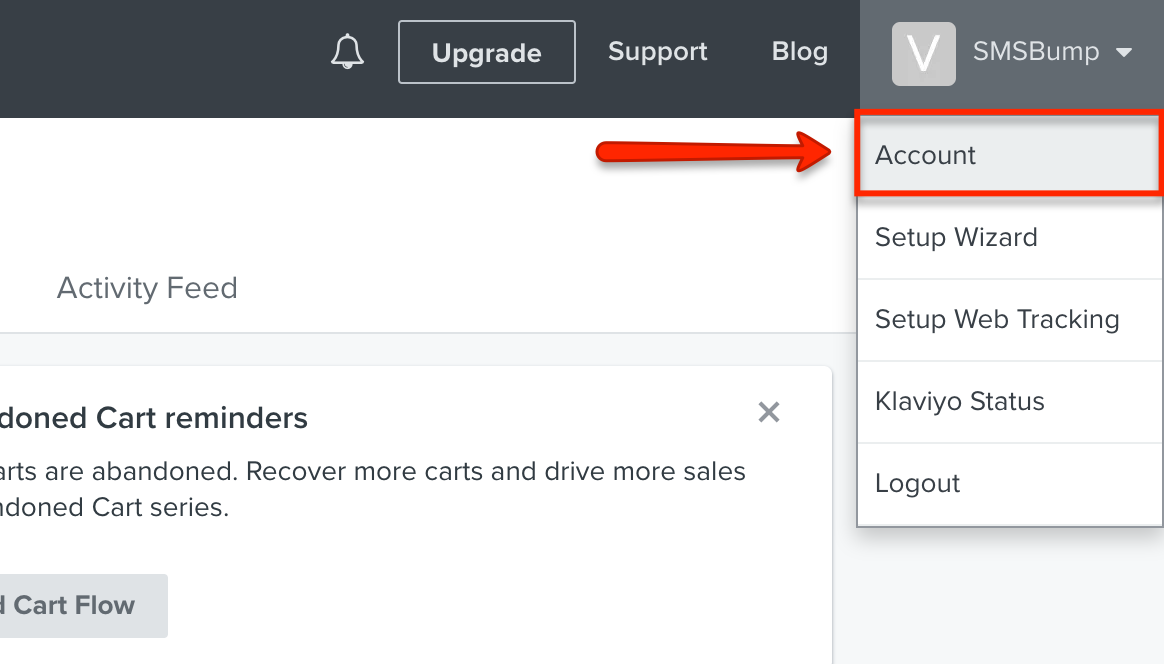 3. Next, click on Settings and select API Key from the drop-down menu.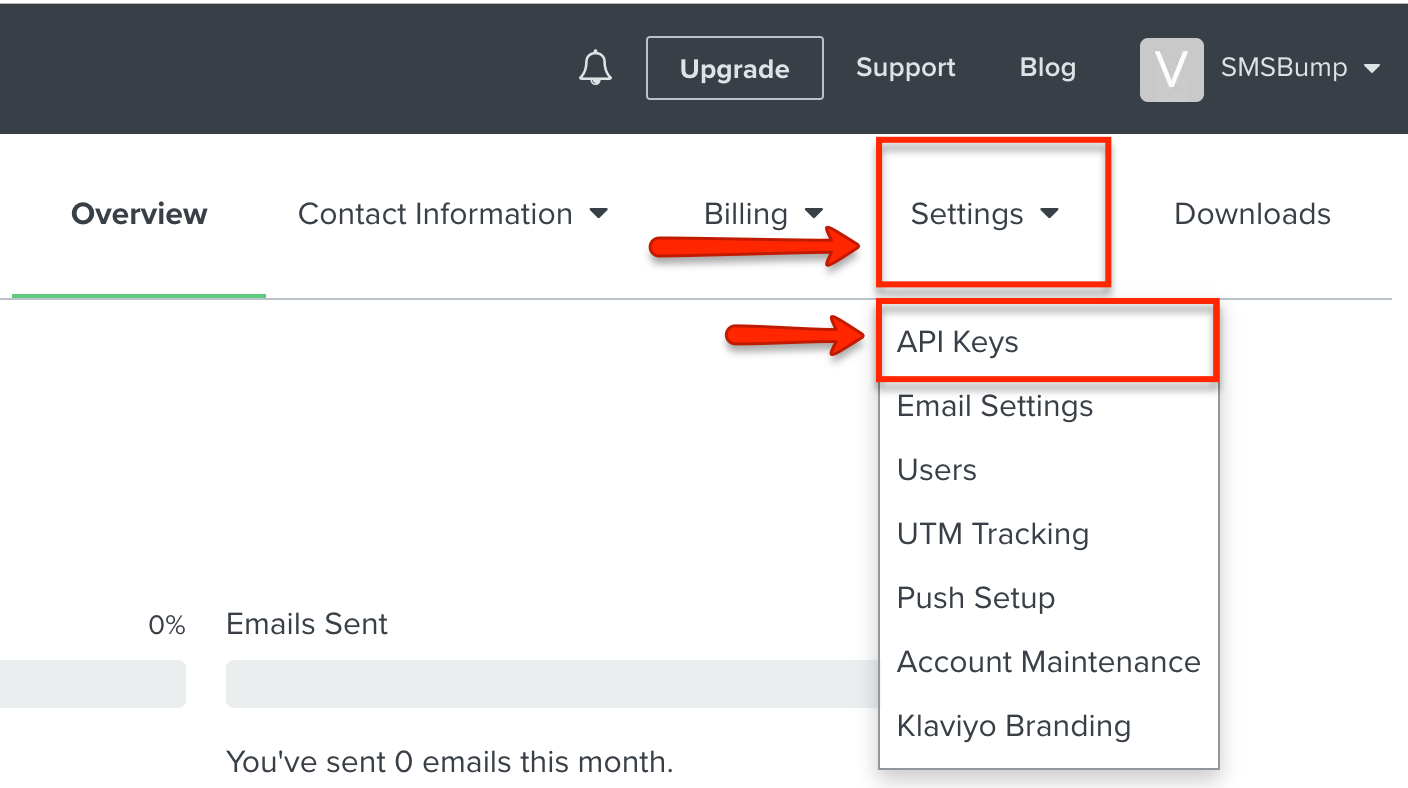 4. You will see a Create API key button that creates your private API key when clicked.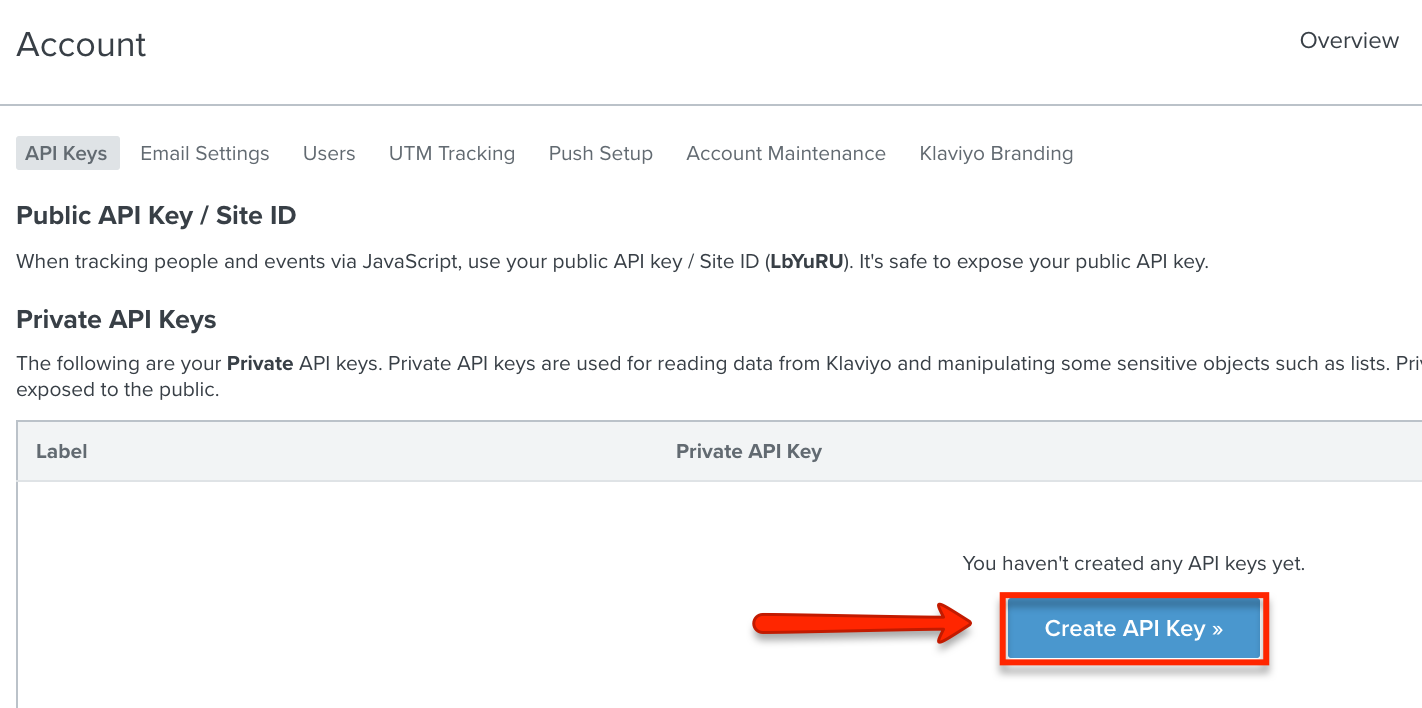 5. An automatically generated API key will appear. Make sure to copy it as you will need to place it in the SMSBump app in order to configure the integration with Klaviyo.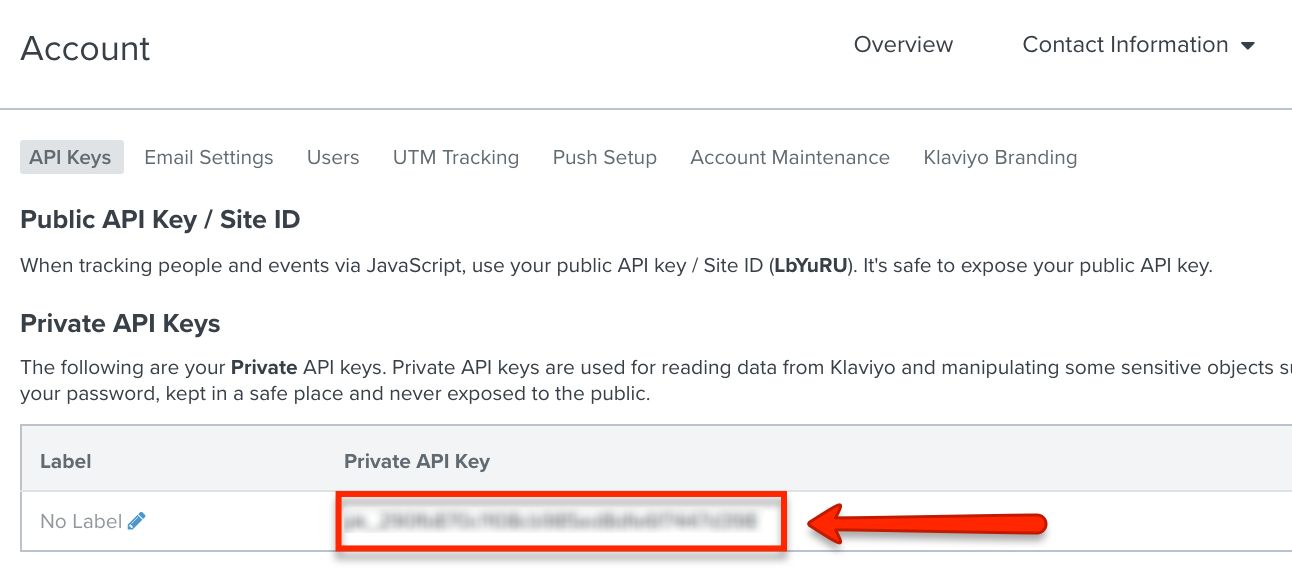 6. Return to your SMSBump app, where you should already have the Klaviyo Contacts displayed.
7. Paste your private API key in the field here: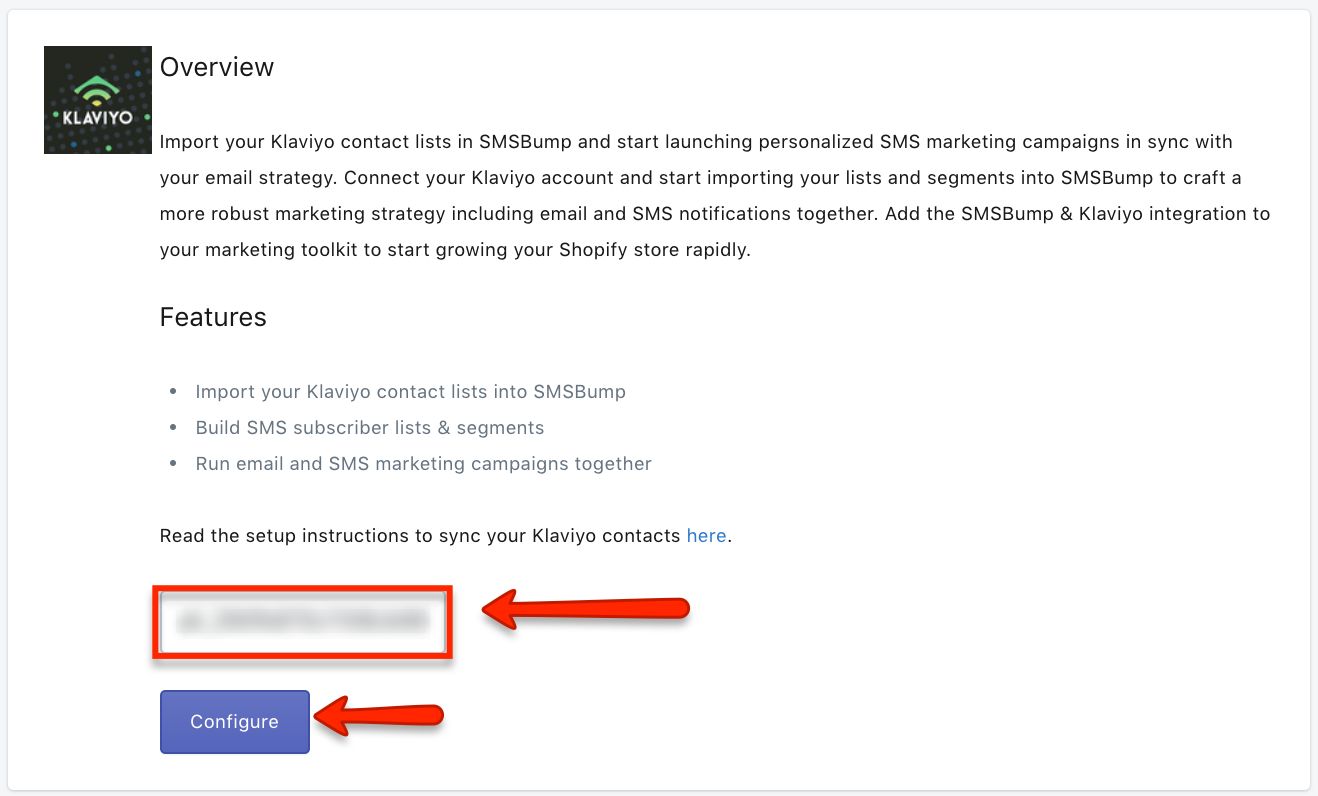 8. Click Configure and you will receive a confirmation that your connection is complete. Click OK to proceed with importing and syncing your Klaviyo lists.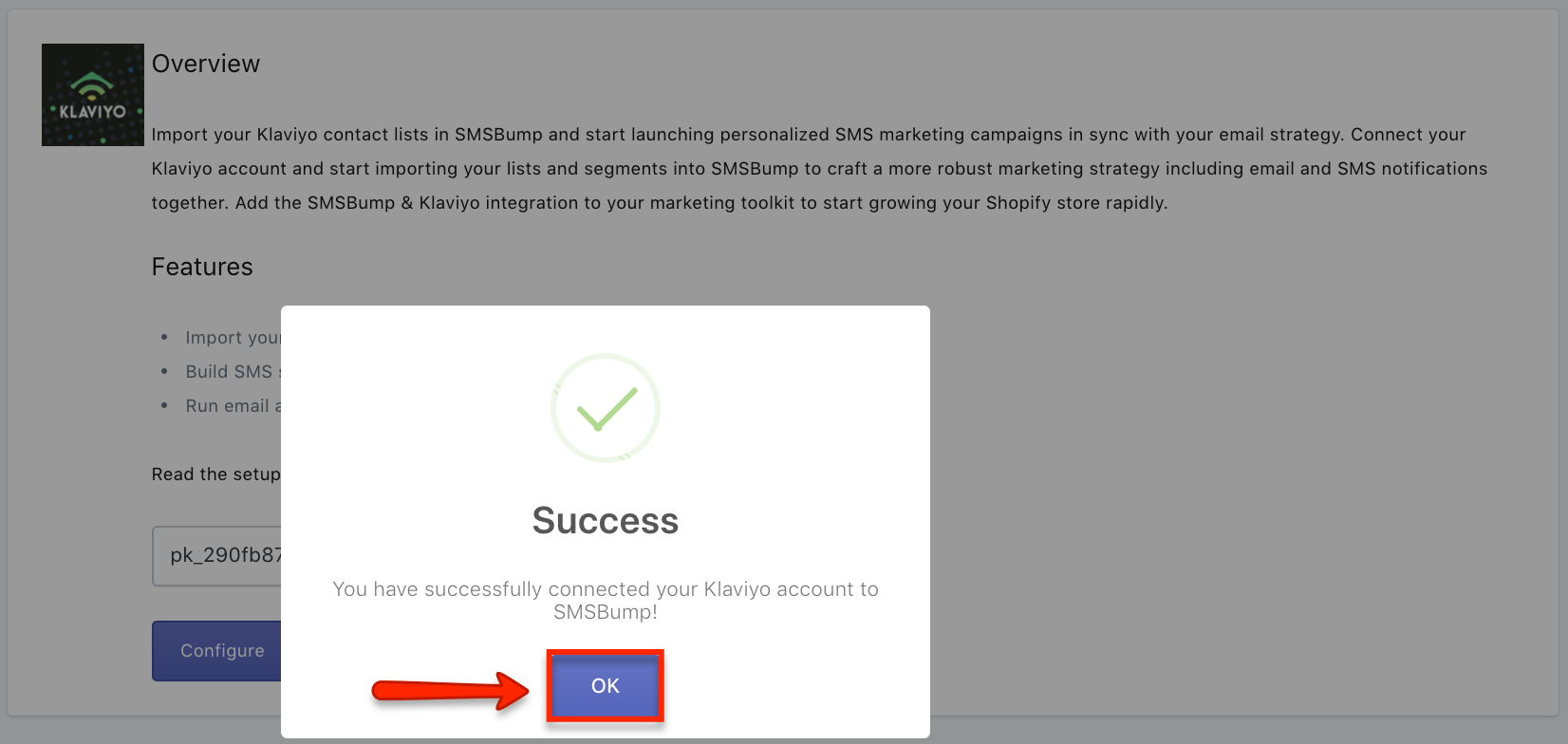 Good job! Now you can Enable or Disable your integration with just one click.
Importing and Syncing Klaviyo contacts in SMSBump
1. ​Sync all of your Klaviyo lists by clicking on Sync all Klaviyo lists. Each of your contact lists in Klaviyo will be synced and duplicated in SMSBump.
2. After you have imported your Klaviyo lists, you will be automatically redirected to the SMSBump Lists & Segments panel, where you will see all of the imported contacts with a [Klaviyo] label for better recognition.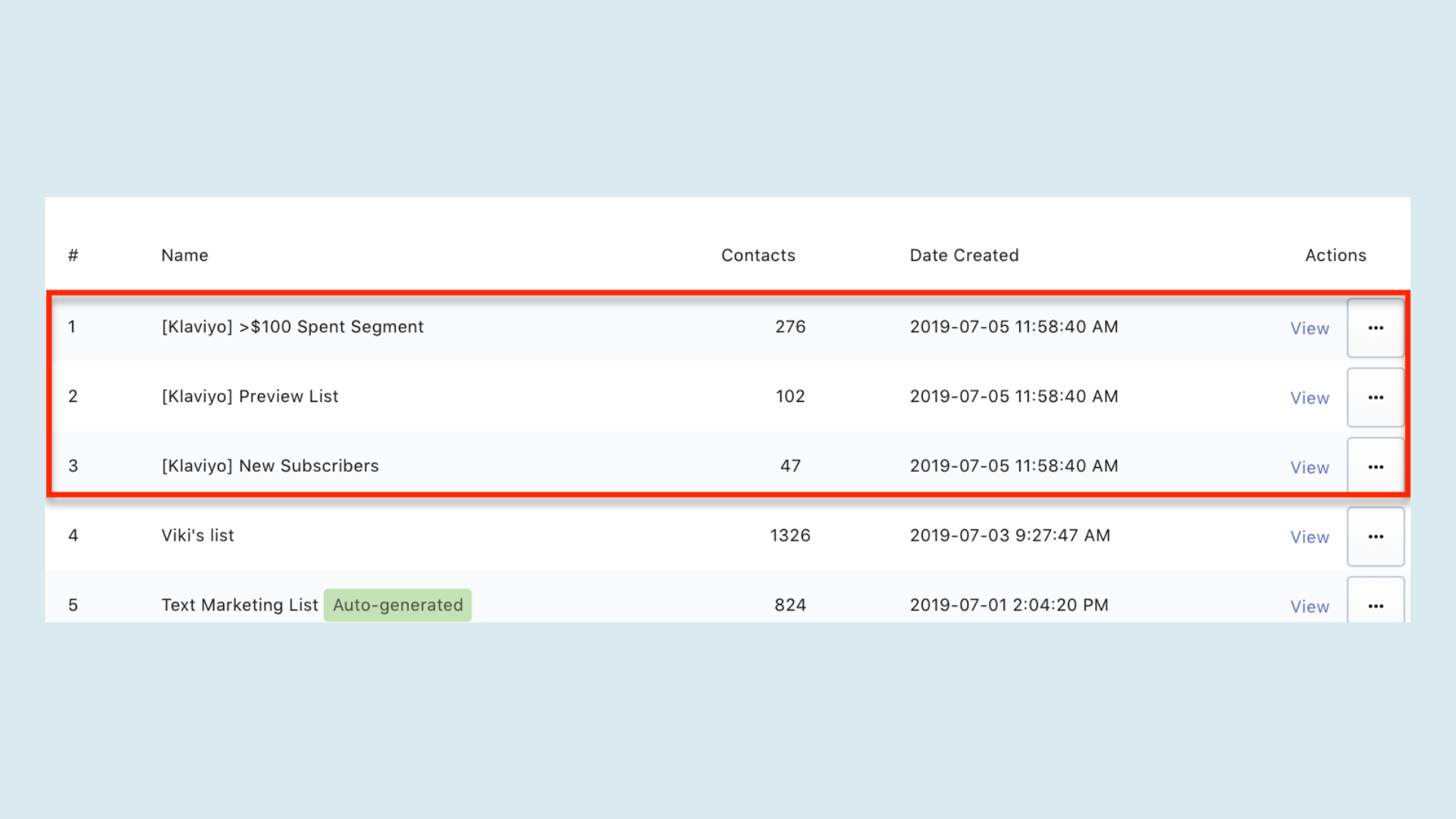 You are now all set and ready to start running SMS marketing campaigns to supercharge your email marketing strategy in Shopify!
If you want to learn how to create and edit lists and segments, read our article Overview of the SMSBump Lists & Segments in Shopify for more detailed information.
---
Related articles