How to collect email subscribers via Yotpo SMSBump and seamlessly sync them with various ESPs
In this tutorial, you will learn how to successfully collect email subscribers with Yotpo SMSBump and integrate this data with various ESP to send targeted email campaigns later on.
Important: The following integration process will work with any email service provider that directly integrates with Shopify, i.e., Klaviyo, Mailchimp, Omnisend.
If you are using Klaviyo or Listrak as your ESP, please refer to the support articles for more information.
How to set up an ESP integration in Yotpo SMSBump
The only thing you need to do to set up an ESP integration is to add one step at the beginning of your new or existing Welcome Flow connected to an on-site email subscriber collection tool.
Click the Add step option and choose to Add action. Select the Tag in Shopify option from the menu on the left. You can fill in a name of your choice or leave it empty. Note that the tag will always have "SMSBump" as a prefix.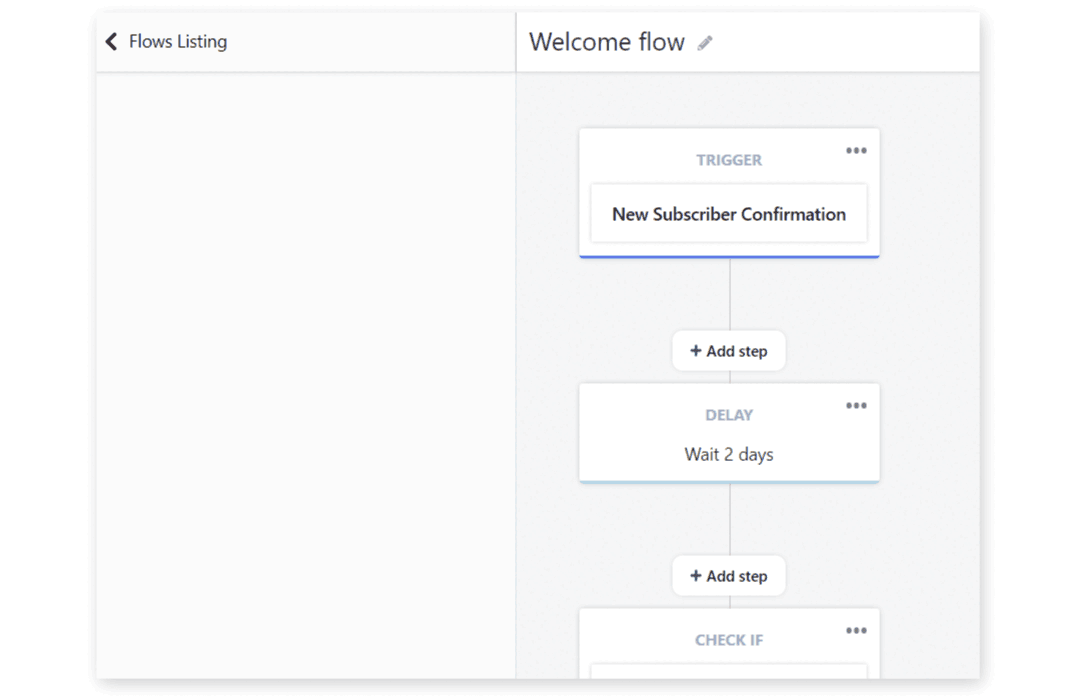 This way, every new email subscriber, collected via our subscriber collection tools, will have their email marketing status automatically switched to "subscribed". The selected Shopify tag will also be added to their profile.
If you're currently not collecting emails with your Yotpo SMSBump subscriber collection tools, learn how to do so with the help of our quick tutorial.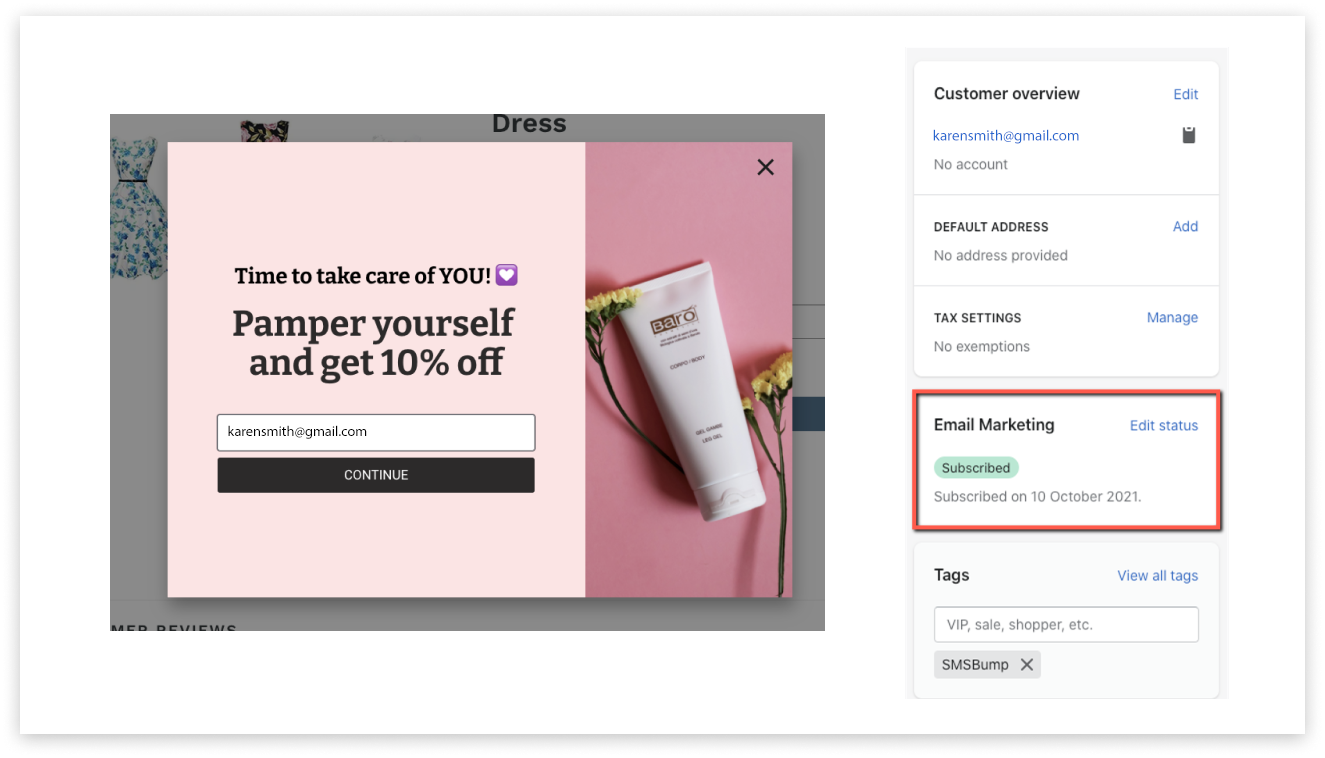 Note that if there is no corresponding profile within Shopify, we will create a new one.
All new email subscribers will get pulled into the email service provider of your choice, provided they have an ongoing direct integration with Shopify, and your email welcome flow will be triggered for these new subscribers.
Here is where the selected Shopify tags will become relevant - they will allow merchants to create different segments based on the tags.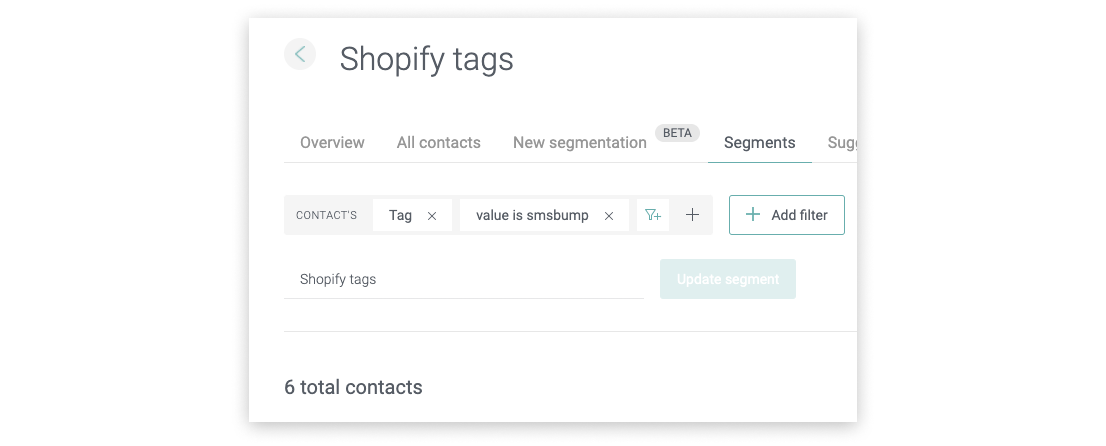 This simple 1-step process allows online merchants to use the collected email addresses through Yotpo SMSBump subscriber collection tools to send targeted campaigns through an email service provider of their choice.
Currently, this integration works with ESPs, natively integrated with Shopify, such as Klaviyo, Mailchimp, and Omnisend, but we are actively working on expanding this list in the future. It's always best to check with your ESP to confirm this is the case.
This was our quick tutorial on integrating SMSBump with various email service providers. If you have any questions, don't hesitate to contact us.
---
Related articles