How to Collect Subscribers with a Signup Page
The Yotpo SMSBump signup page is the perfect tool for those who like to get creative and communicate with potential customers via various channels.
This tutorial will show you how to create your first signup page in seconds!
What is a signup page?
A signup page is a dedicated page on your Shopify store from which you can collect SMS subscribers. You can create unique pages for different channels, track their performance, and segment subscribers based on where they come from.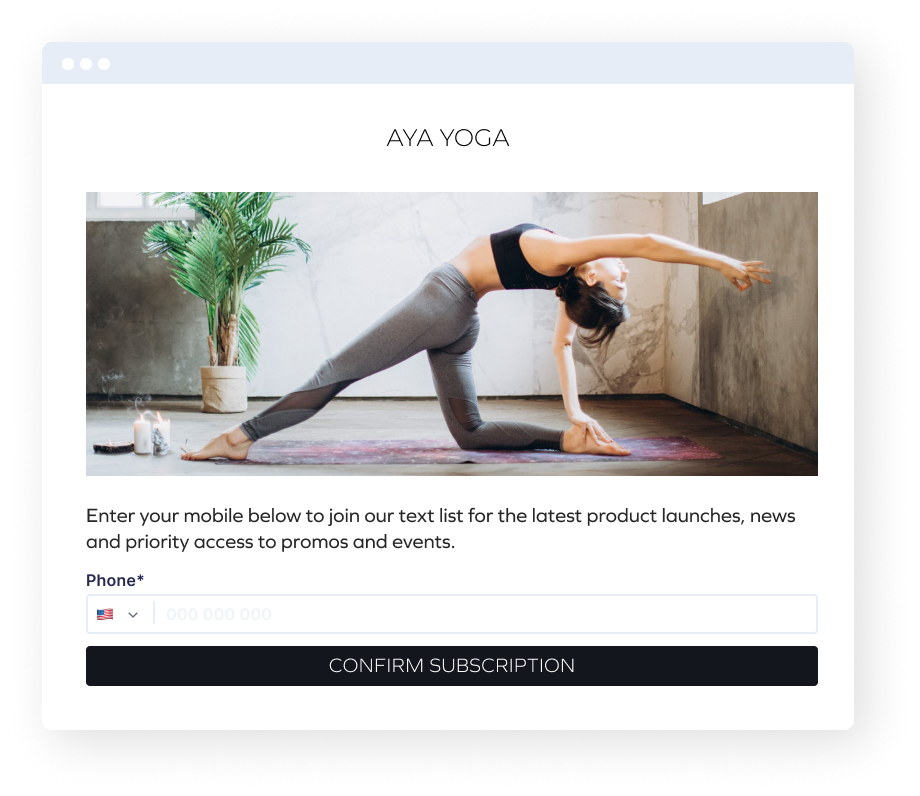 Creating a signup page
Navigate to the Subscribers section from the Yotpo SMSBump menu, click on Show all tools and select the Signup Page card.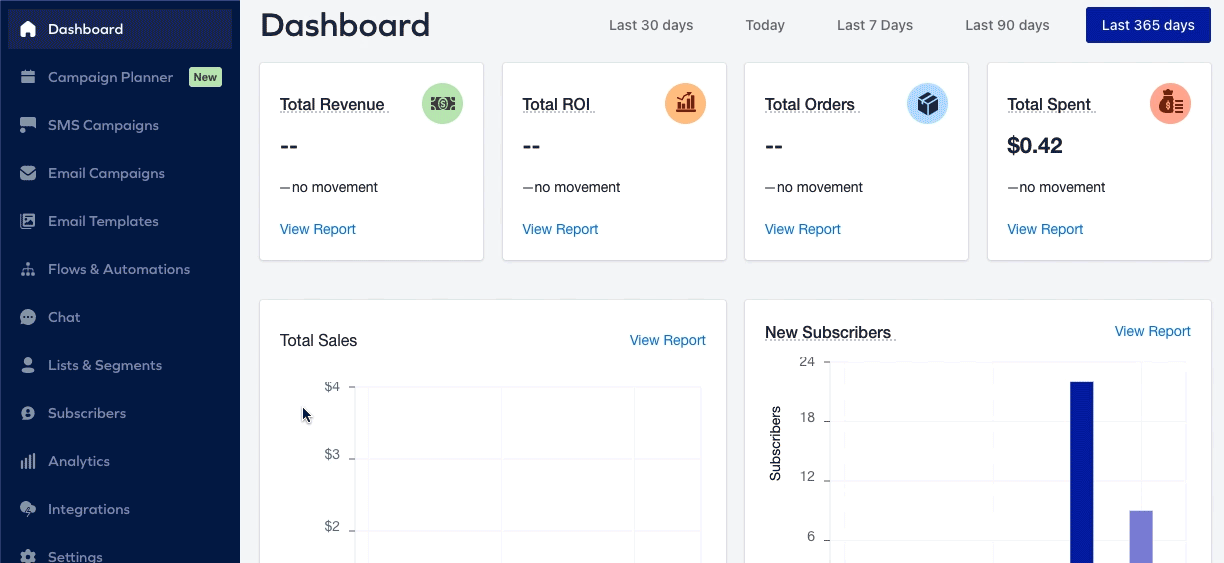 The Create a Signup Page popup will appear. Click on the button in the bottom right corner to start the setup.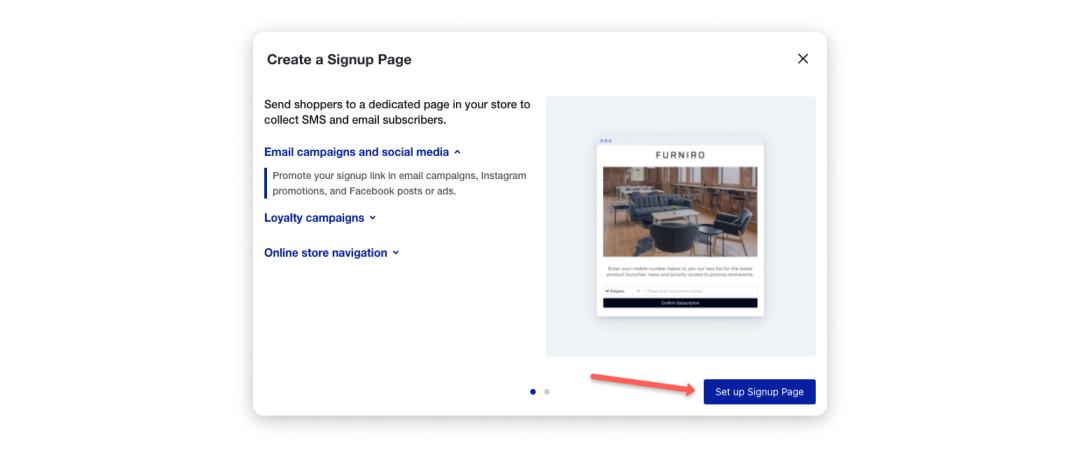 Now give your signup page a name and select a subscriber's destination list from the drop-down menu. When you're ready, click on the Create Signup Page button.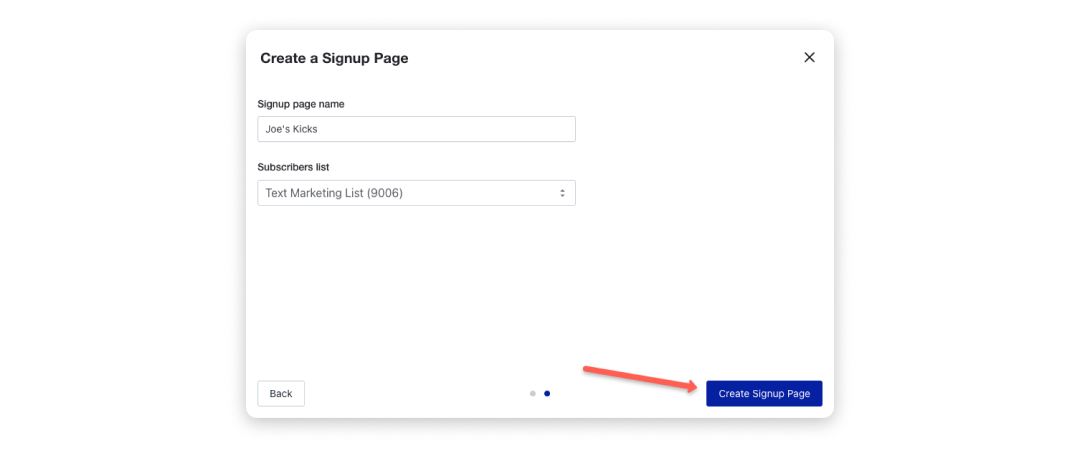 Your signup page link will appear, ready to be copied and placed on your marketing channels!

When customers click on it, they will see something like this:

Editing and performance tracking
After you've created a signup page, you can change its name and destination list by clicking on the three dots menu and choosing Edit.
You can also track the page's performance from the Analytics option, or you can delete it.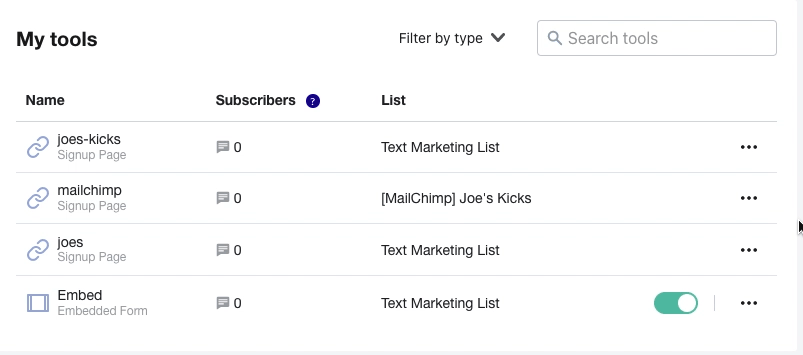 This was our quick tutorial on setting up a signup page. Check out the rest of our helpful articles, and contact us for any questions or feedback.
---
Related articles