Grow Your Subscribers With OptiMonk's Powerful Pop-Ups
Great news! OptiMonk partnered with us to help Shopify store owners grow their SMS marketing lists.
OptiMonk provides you with a powerful and simple way to convert more visitors to buyers and grow your audience. It comes with a broad variety of popups and side bars, which can be customized to fit your brand.
Let's give you a quick tutorial on how to set up the integration.
The first thing you need to check before activating the integration is that you have both Yotpo SMSBump and OptiMonk installed on your Shopify store.
Note: This integration is based in the app of our partners and it is activated from the OptiMonk's app, so it is available for all our customers regardless of their plan.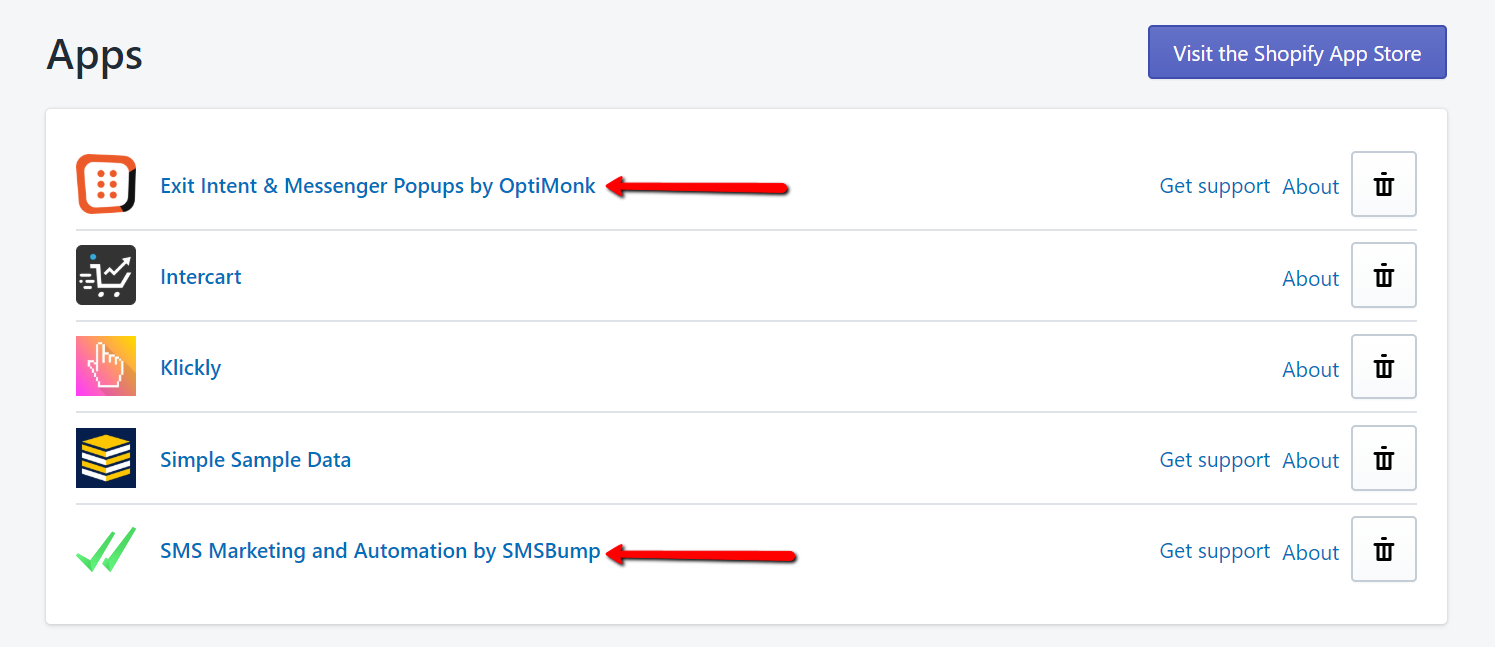 Step1: Create a New OptiMonk Campaign
Once you've installed OptiMonk, navigate to the Campaigns section and select New Campaign.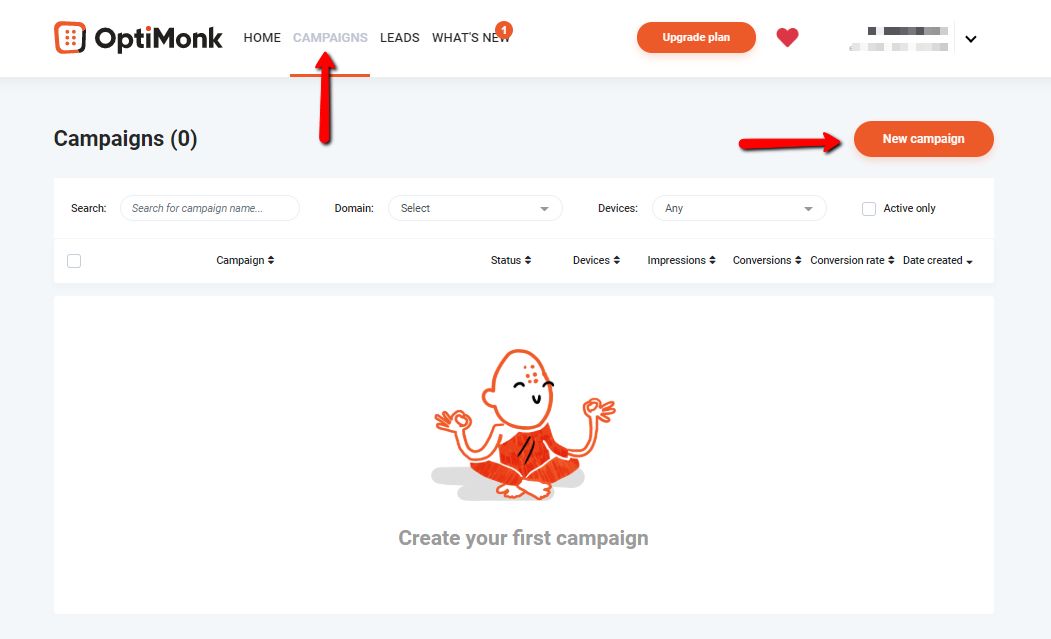 Browse through the different templates to find one that fits your store and the goal of the campaign, then hover over the template and click Select.
Write your store domain and give your campaign a name. You are now in the Pop-up Editor.
Generally, we recommend you to add the phone field before activating the integration, so you are sure that everything will run smoothly.
In case there are already Text fields within the pop-up as shown here, you can simply substitute the Email field with Phone number.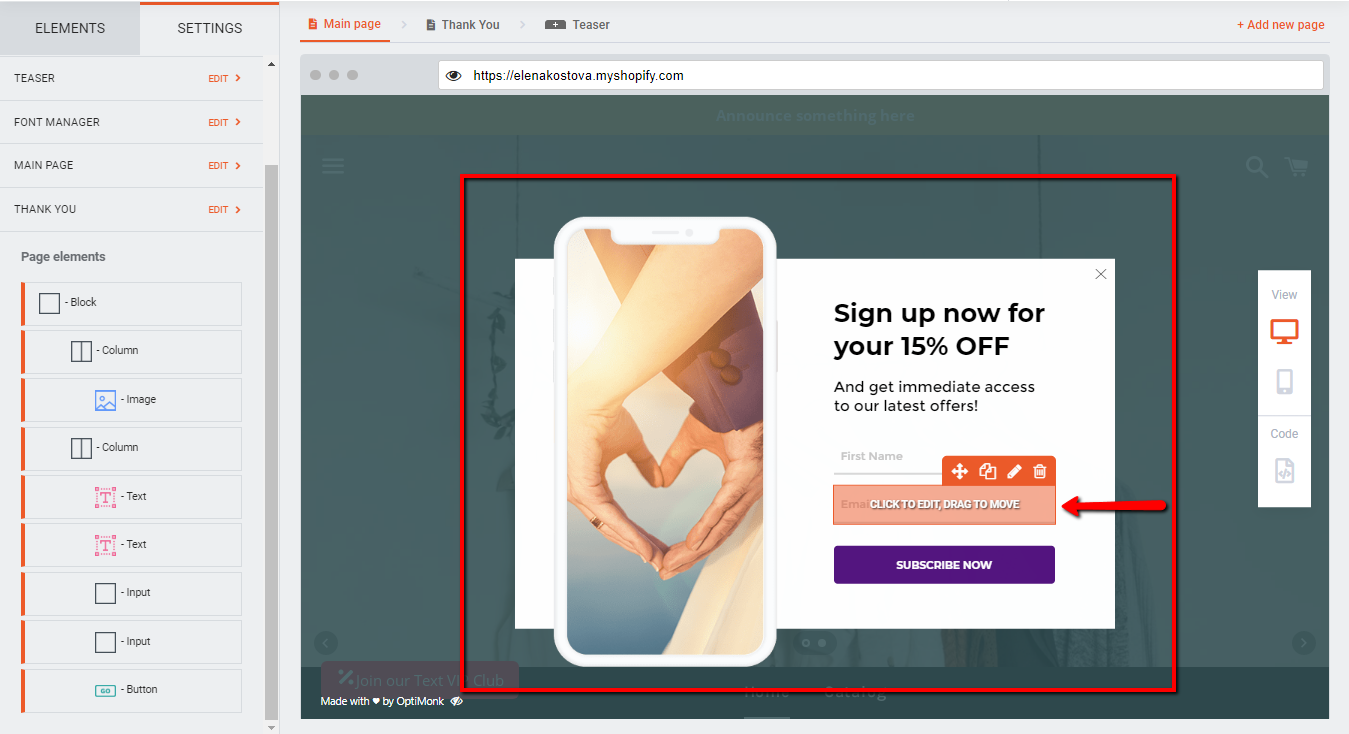 To do that, just click on the field you would like to substitute and change the Field settings, to Phone. If the field does not exist yet, create it yourself by using the "Create New" button in the drop-down menu. After this you can edit the design and the copy of the popup so it fits your brand.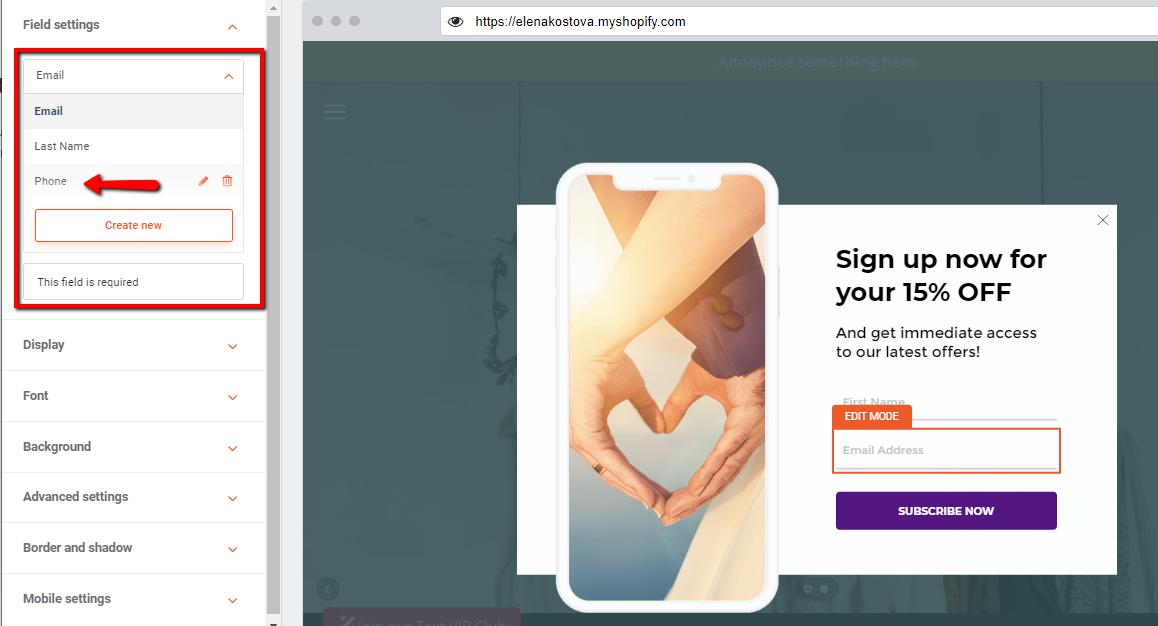 In case you prefer to add the phone box as an additional input, simply navigate over to Elements menu and select Input box. Then you can drag it to the section you want to position the phone field and tweak the Field settings as shown above.
Important: To make sure you are TCPA and GDPR compliant, navigate over the Elements menu, select the Text field and move right under the Subscribe Now button. Then place the following text inside it:
"By signing up via text you agree to receive recurring automated marketing messages at the phone number provided. Consent is not a condition of purchase. Reply STOP to unsubscribe. HELP for help. Msg & Data rates may apply. View Privacy Policy & ToS"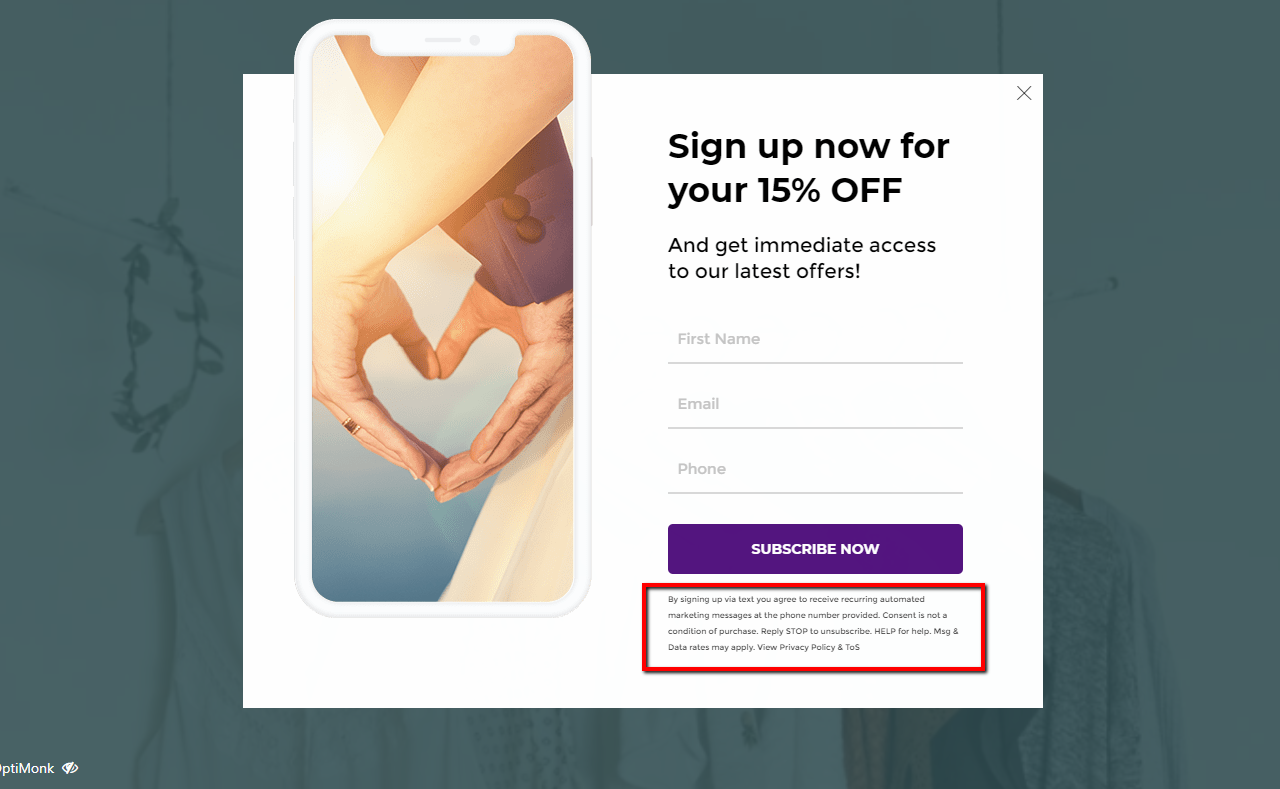 Step 2: Activate the Yotpo SMSBump Integration
Once you are ready with your pop-up, proceed to the next page by clicking Next. This is where you figure out the settings of your pop-up. Scroll down until you reach the Integrations section.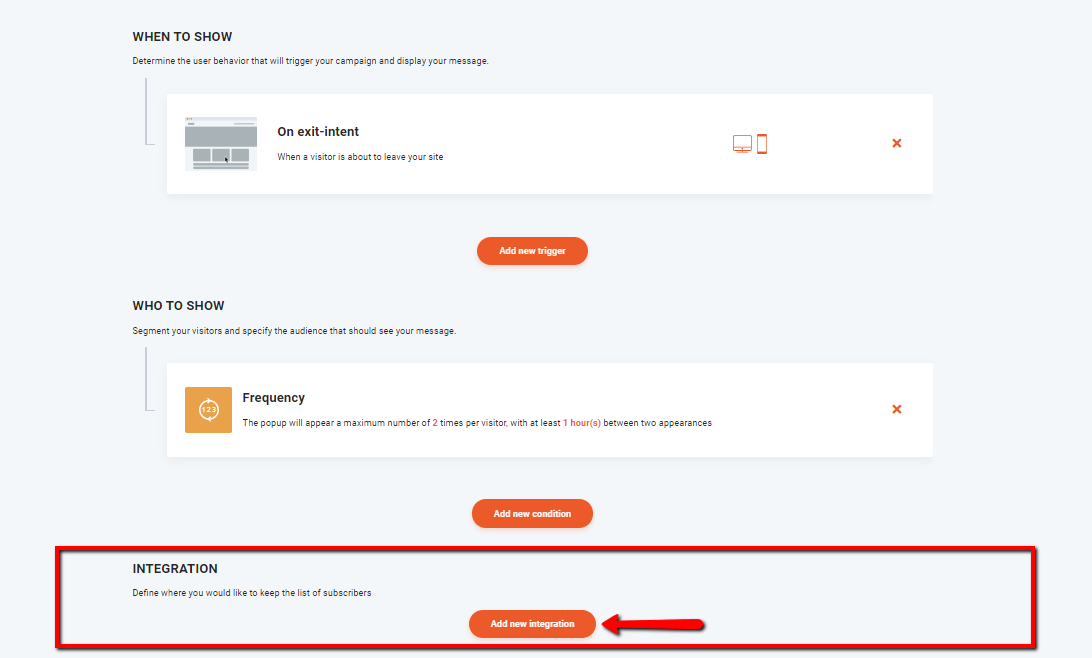 Select SMSBump from the list: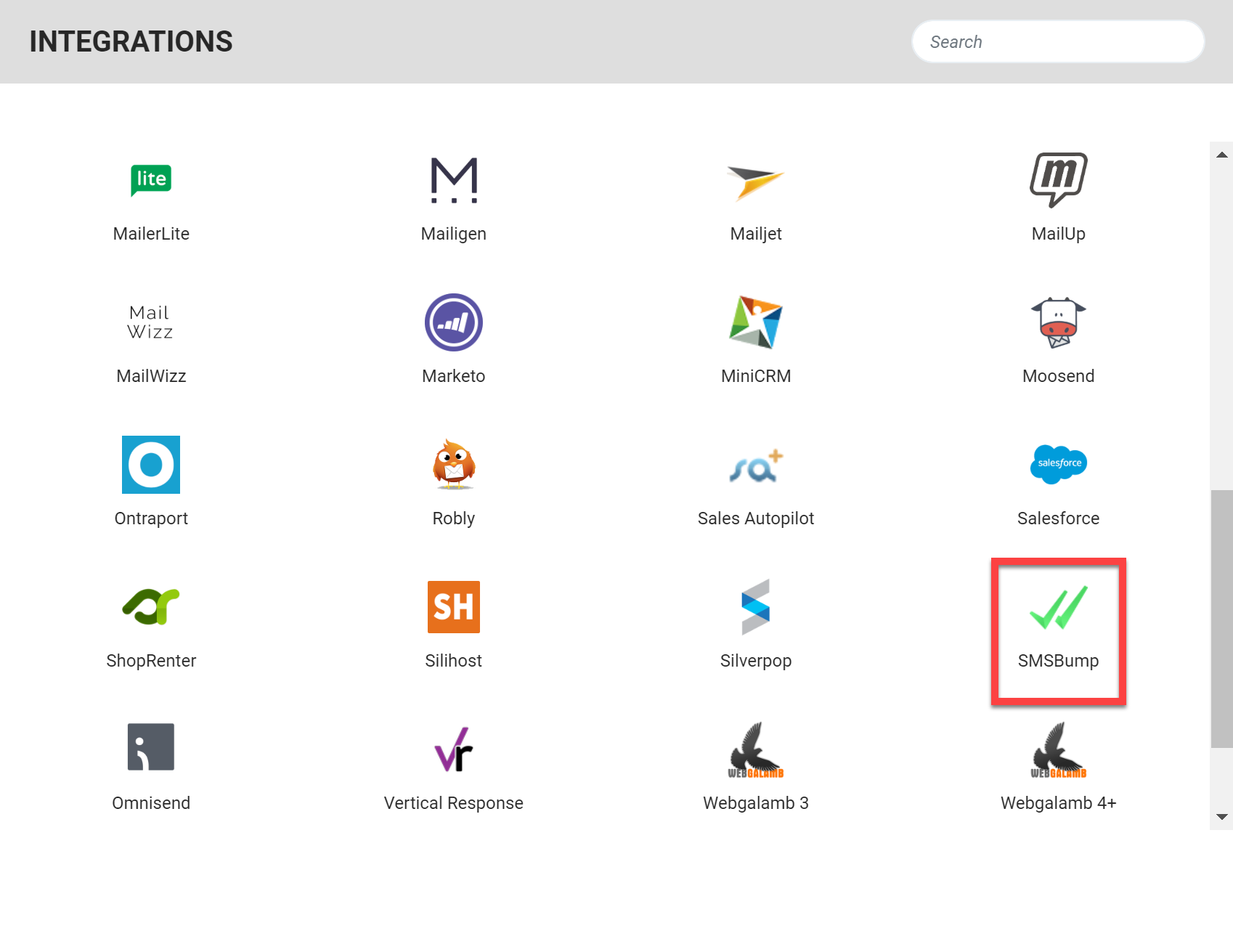 Give a name to your integration and select the Authenticate button.
You will be redirected to our site and you need to give OptiMonk app permission to send information to your Yotpo SMSBump account.

Once you agreed to those terms, you are asked to select which fields you want to have stored within the SMSBump Text marketing list.

Note: Select only the phone number as a phone field identifier in SMSBump, because this is where the numbers will be sent to.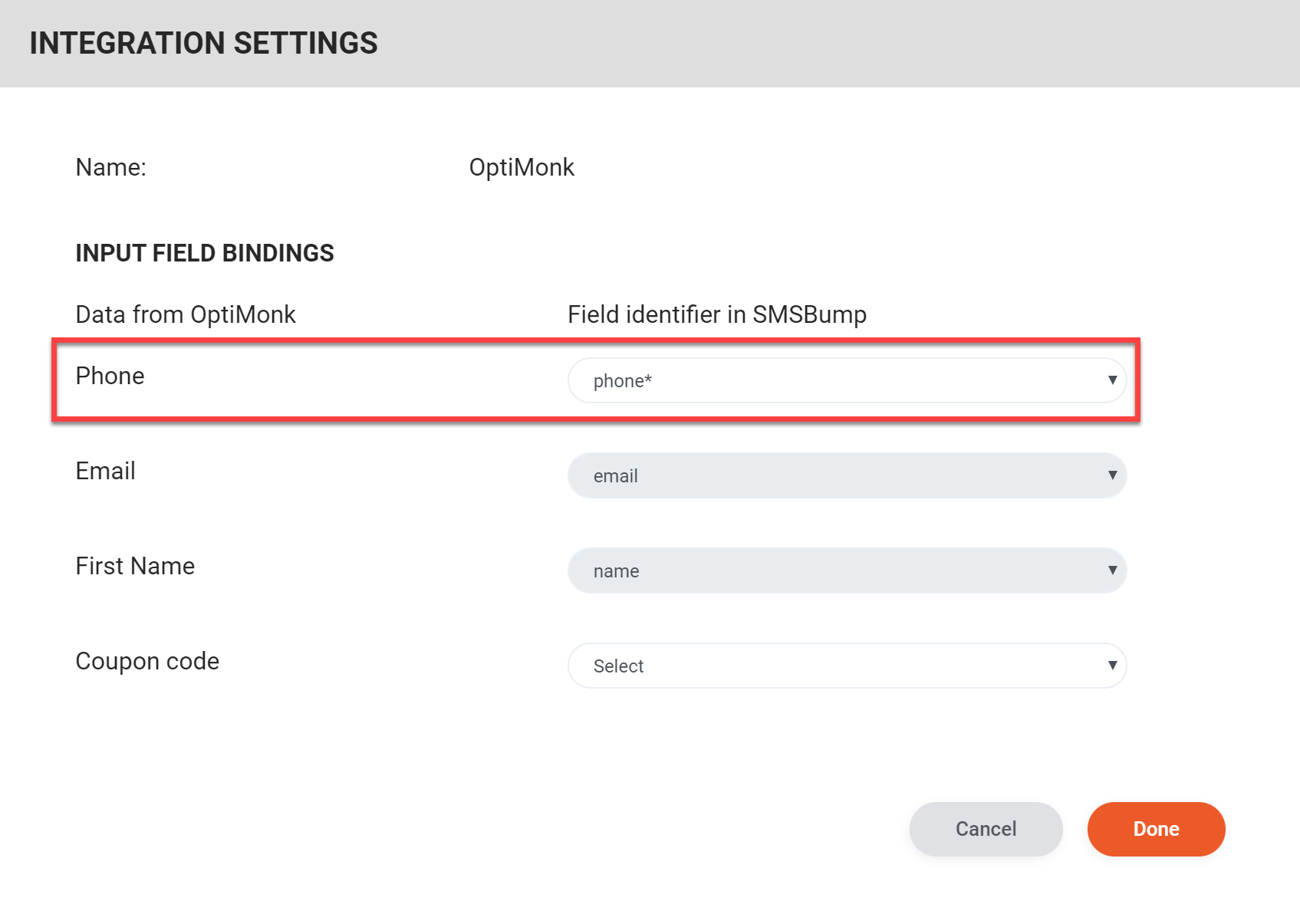 Step3. Launch Your Pop-up

After this you just need to activate your pop-up and start collecting subscribers.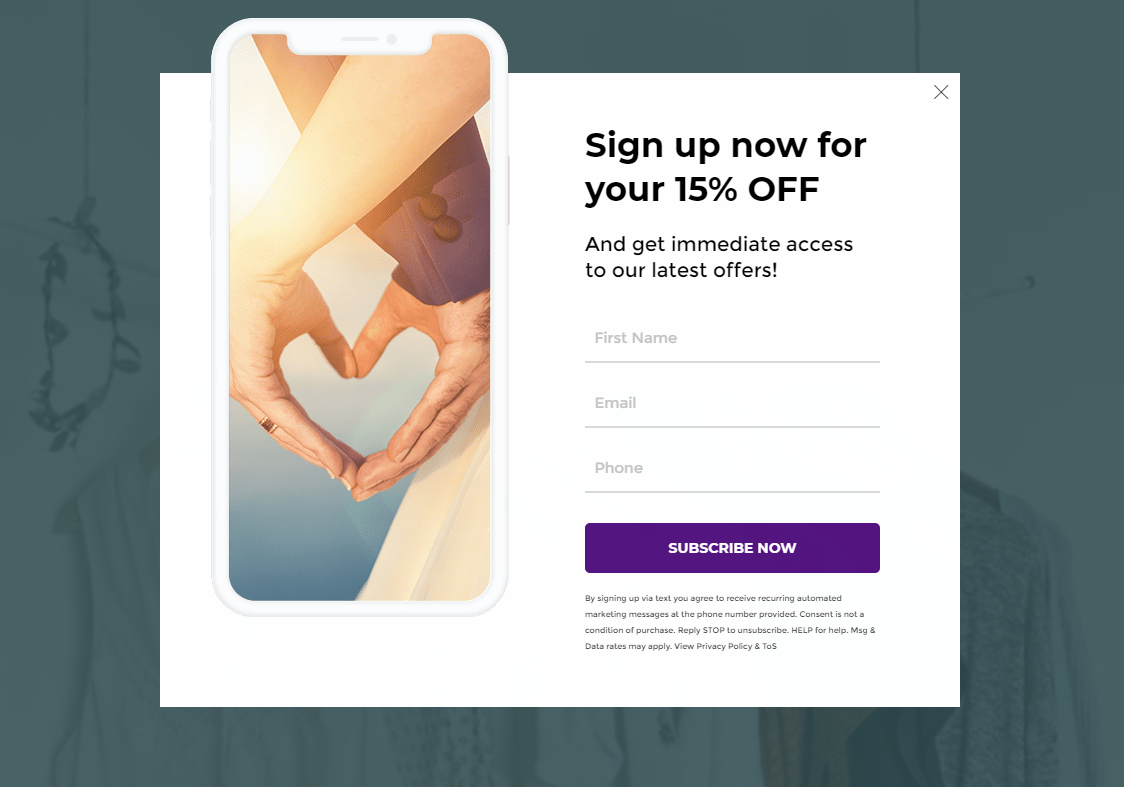 Once a user signs up for your offers you will see their phone number in your Text Marketing list with the Yotpo SMSBump app.

Important: Please beware that if someone who already subscribed to your text marketing, tries to re-sign with the OptiMonk pop-up, they won't receive a confirmation message, since they are already a subscriber.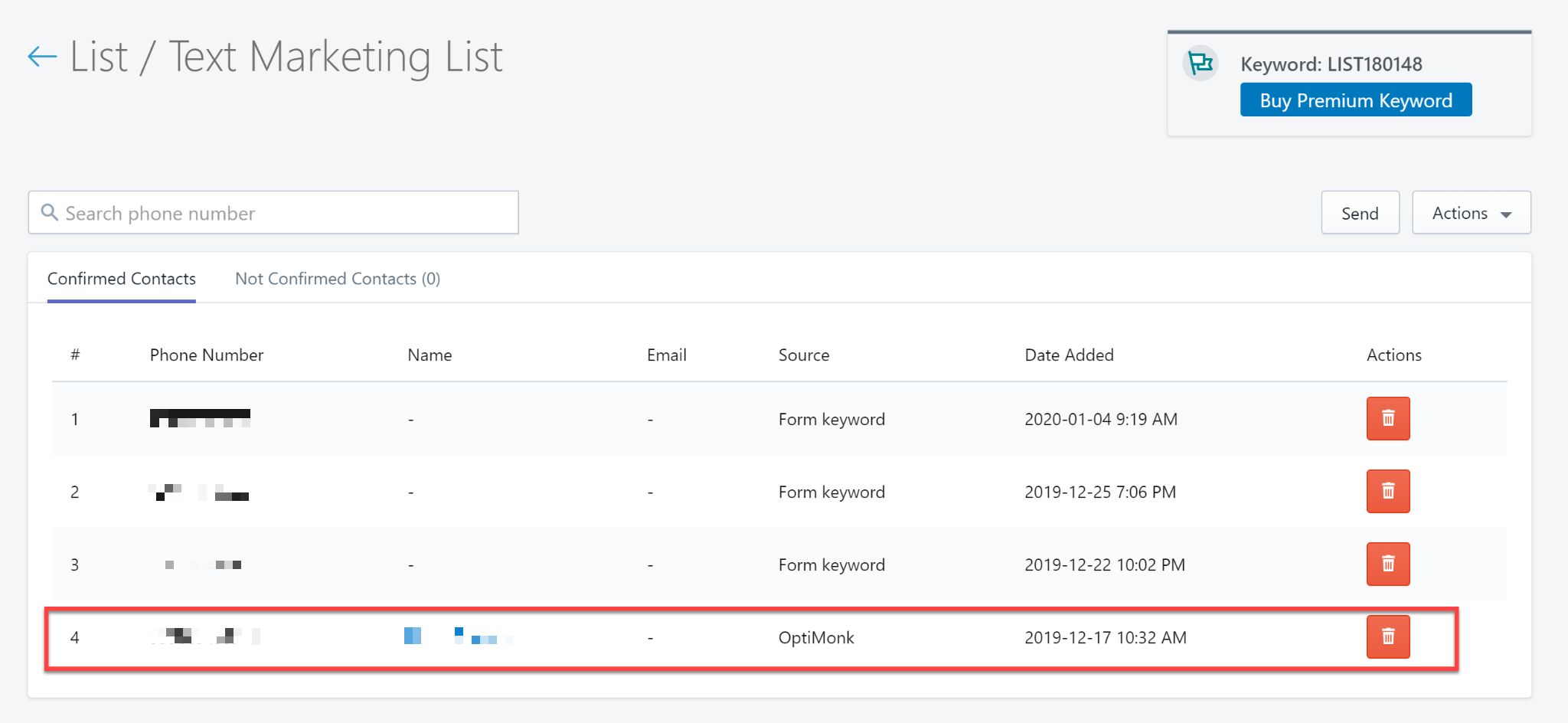 This is how you can connect your OptiMonk pop-ups with Yotpo SMSBump to grow your subscriber list.
---
Related articles