How to Stay TCPA & CTIA Compliant
In order to comply with the TCPA and CTIA regulations and send text marketing messages to customers in the USA and Canada, there are certain best practices we advise you to follow.
As a start, you should always get a customer's prior written consent to subscribe for SMS marketing, update your privacy policy page, and configure your checkout language.
In addition to that, we advise you to set your Quiet Hours and to always include an opt-out option in your text message campaigns and automations.
Updating Your Privacy Policy
1. From the Shopify main menu, click on Settings and then on Legal to get to your store's legal settings.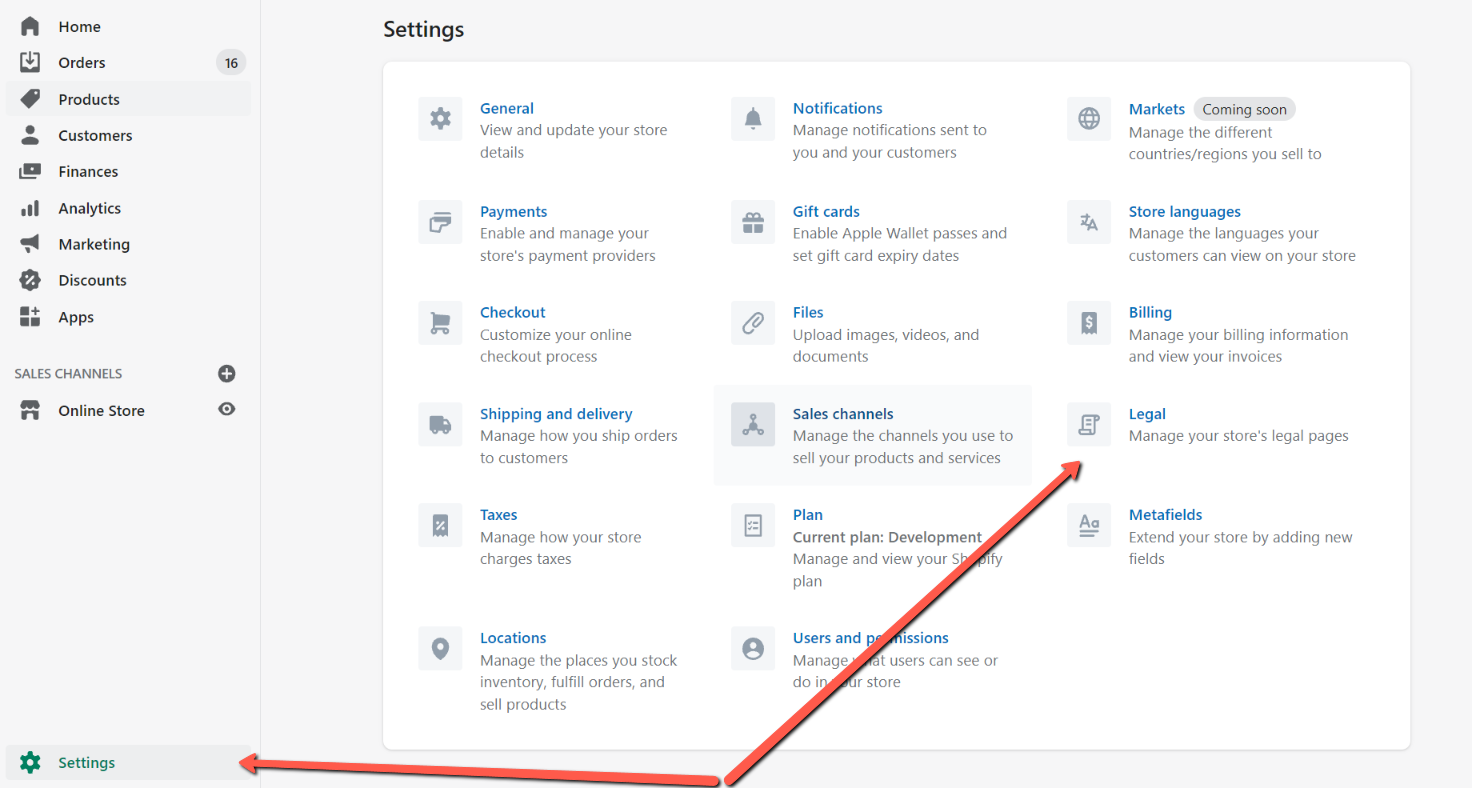 2. In the Privacy Policy text box, you can write your own privacy policy, or click on Create from template to use a sample one.

3. Your Privacy Policy should also contain the following text:
"Text Marketing and notifications:

By entering your phone number in the checkout and initializing a purchase, subscribing via our subscription form or a keyword, you agree that we may send you text notifications (for your order, including abandoned cart reminders) and text marketing offers. Text marketing messages will not exceed [INSERT A NUMBER] a month. You acknowledge that consent is not a condition for any purchase.
If you wish to unsubscribe from receiving text marketing messages and notifications reply with STOP to any mobile message sent from us or use the unsubscribe link we provided you within any of our messages. You understand and agree that alternative methods of opting out, such as using alternative words or requests will not be accounted as a reasonable means of opting out. Message and data rates may apply.
For any questions please text HELP to the number you received the messages from. You can also contact us for more information. If you wish to opt out please follow the procedures above."
Disclaimer: We work with a top attorney to help us draft our documents but keep in mind that we are not a certified legal advisor. We encourage you to consult a legal advisor who is familiar with TCPA before using our legal texts.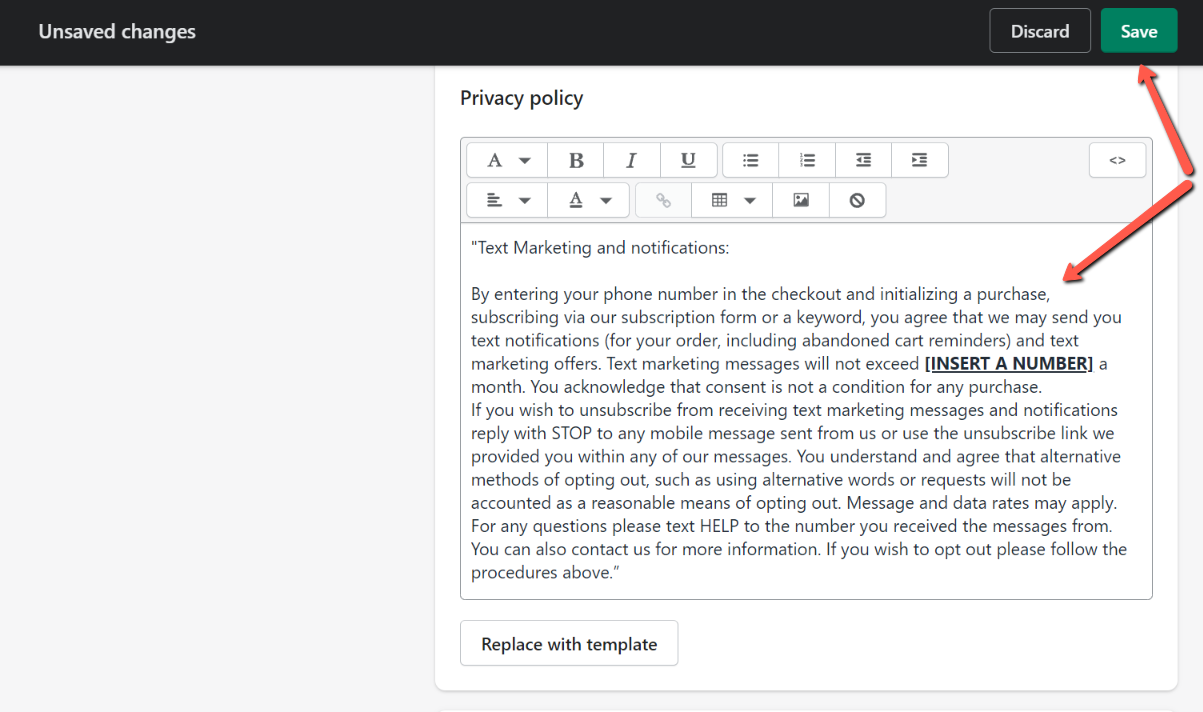 4. Click on the Save button to save the changes made.
Set Up Checkout Opt-In

Step 1. Go to Shopify Settings and click on Checkout where you will be able to edit your checkout process.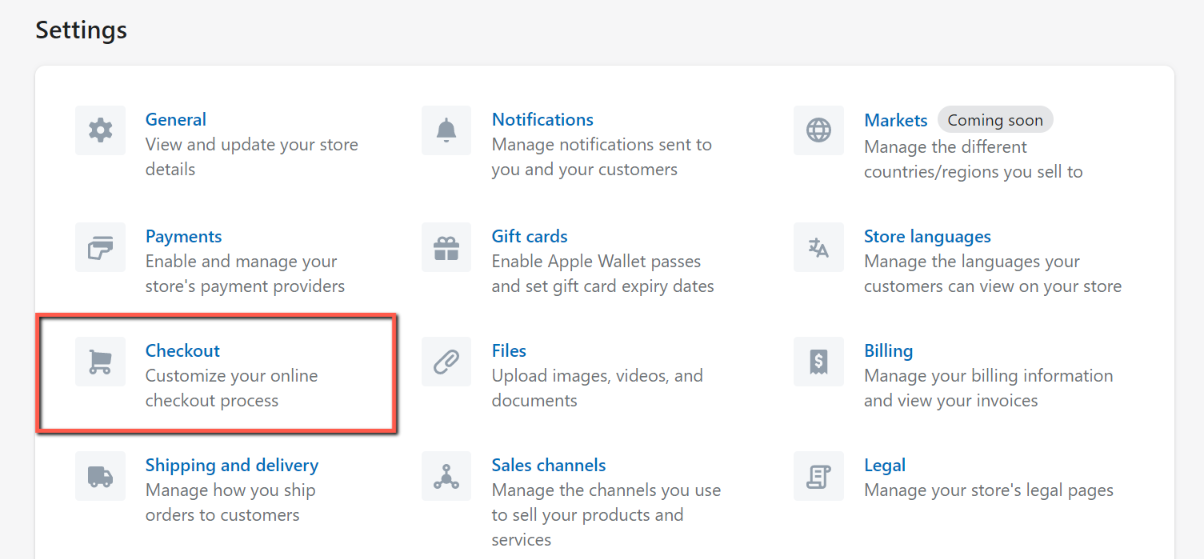 Step 2. To add a sign-up checkbox to your checkout, in the Marketing consent section, check Show an option to subscribe at checkout.

Step 3. Click Save.
Step 4. Customize checkbox
From your Shopify Admin Settings go to Online Store → Themes → Actions → Edit Languages → Checkout & System.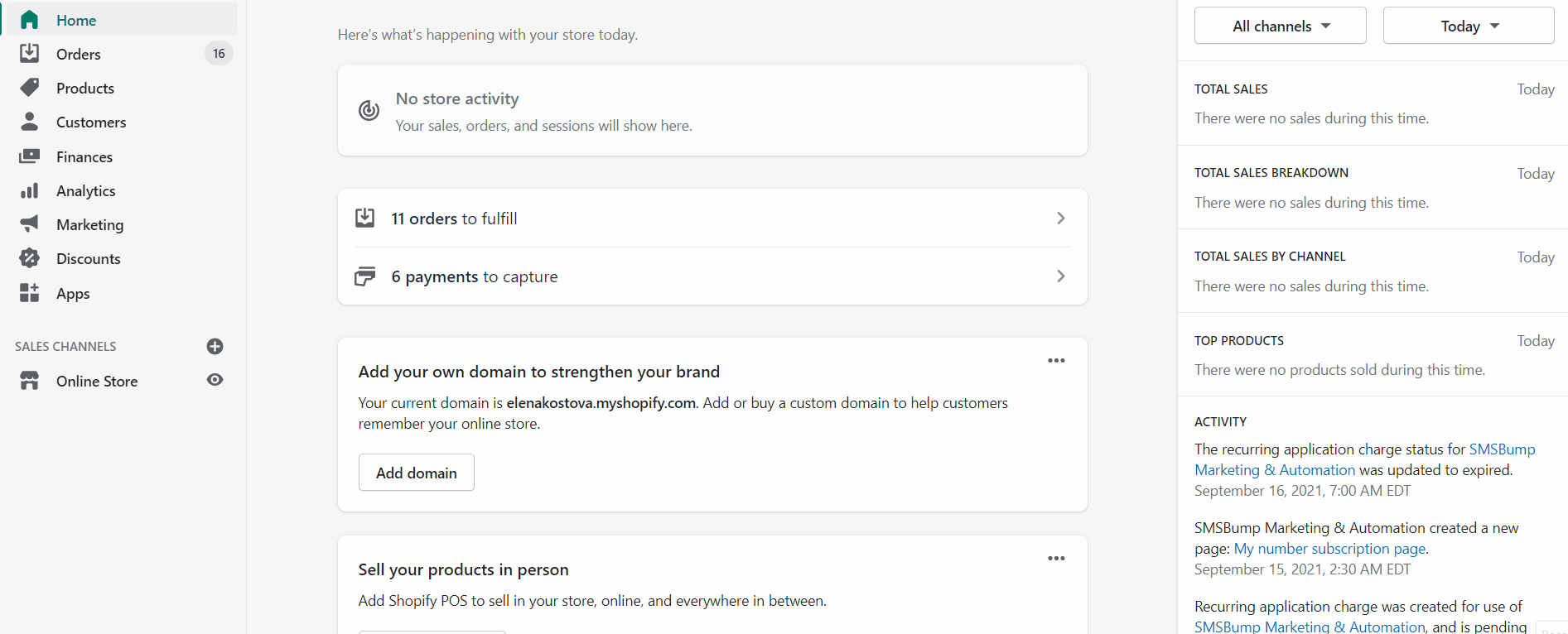 This is where you get to customize your checkout checkbox. You can fill in:
The accept SMS checkbox label
Privacy policy
Terms of service
How it looks in the admin panel:

Please note that in order to find these sections in the panel, you need to scroll down to the bottom of the page. You can use CTRL+F afterward to quickly locate the boxes.
How it looks on your checkout page: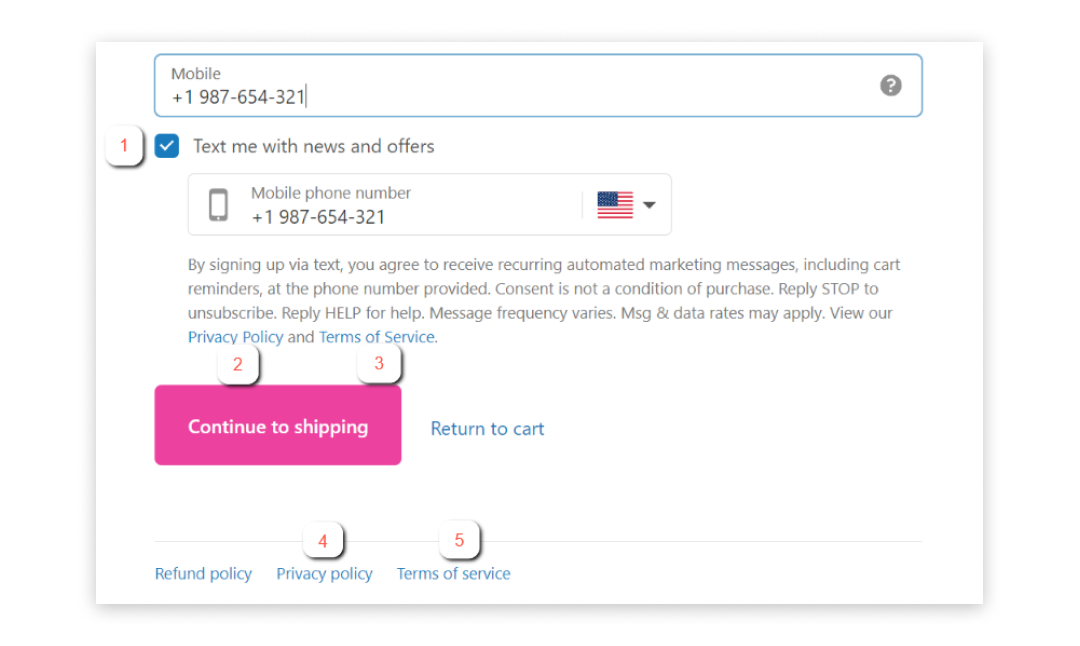 The compliance text is preset by Shopify and can't be edited.
Both Privacy Policy links (#2 and #4 in the screenshot above) lead to the compliance text you added to the Legal section of your Shopify Admin. The same applies to the two Terms of Service links (#3 and #5 in the screenshot above).
Keep in mind that for the SMS marketing subscription preference to be saved, the customer needs to complete the checkout and finish their order. If the customer doesn't complete the checkout process, they won't be signed to your text marketing services, and no SMS automations or flows will be triggered.
Set Quiet Hours
1. Go to Apps -> SMSBump Marketing and Automation by SMSBump. Select Settings and scroll to the Quiet hours field. Set it to Enabled and set the quiet hours for your area The recommended settings are From 21:00 (9 PM) to 8:00(8 AM).
2. Confirm the changes by clicking the Save button at the bottom.
And that's a wrap

Congrats! You've completed all best practices for TCPA & CTIA compliance. Your checkout page should look like this.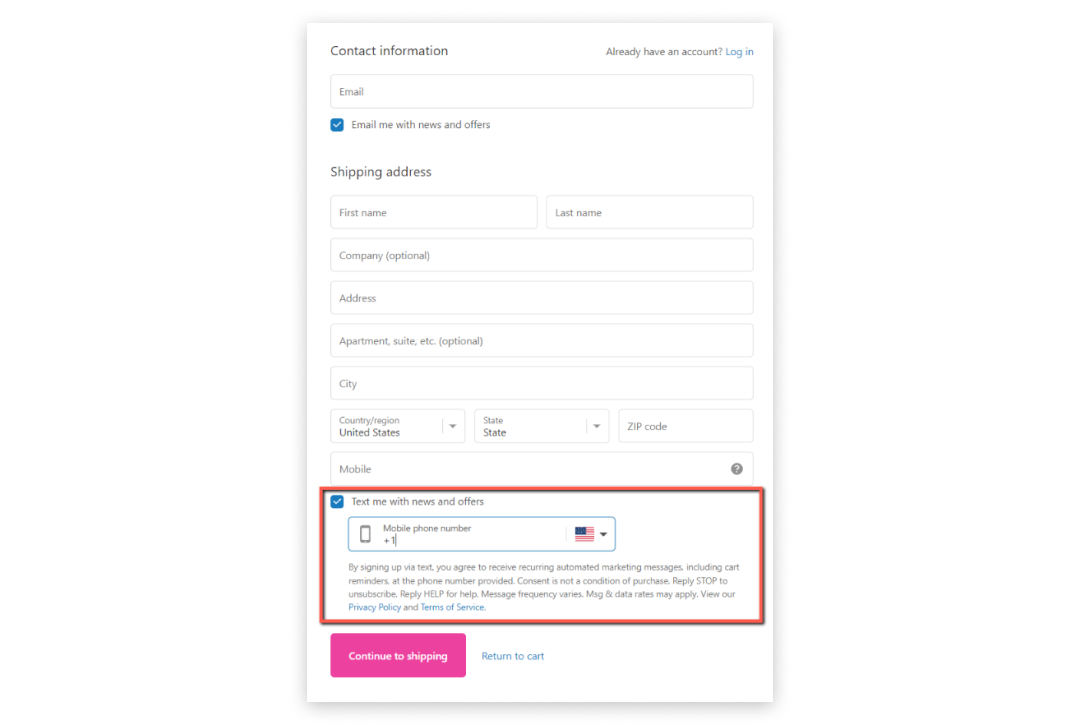 Further Reading

If you would like detailed information from the FCC (Federal Communications Commission) on the TCPA read this privacy manual. For the official CTIA best practices please consult this guide.
---
Related articles