How to Manage Your SMSBump Notifications
How often would you like to receive important updates on changes in different app events sent to your email?

To customize your notifications, first click on Settings from your SMSBump side menu.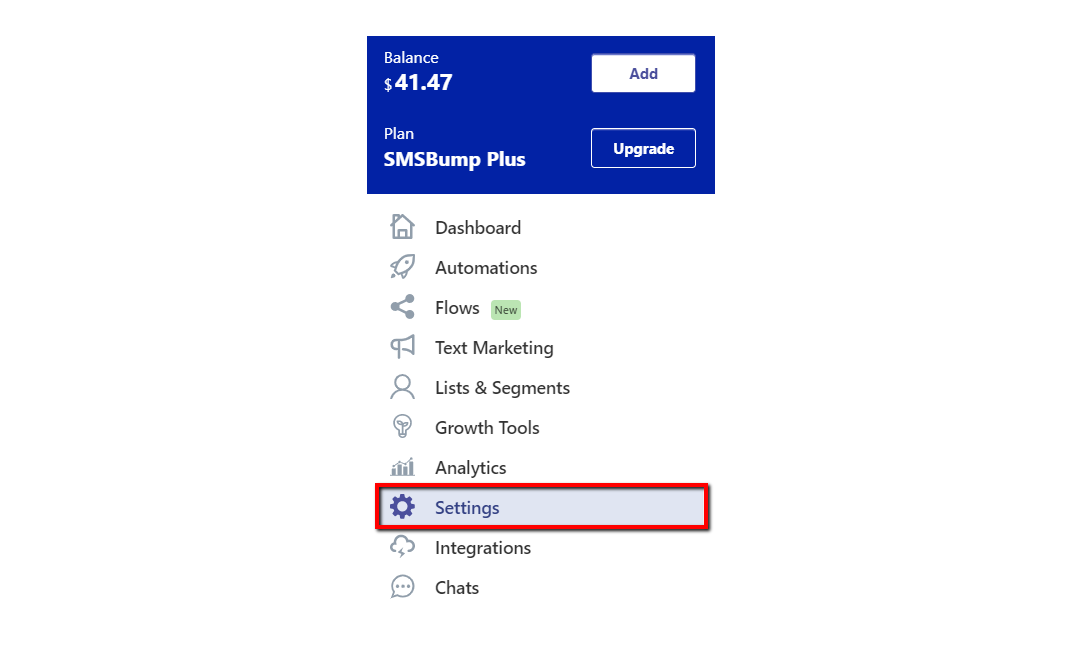 To turn your notifications On or Off from Notifications.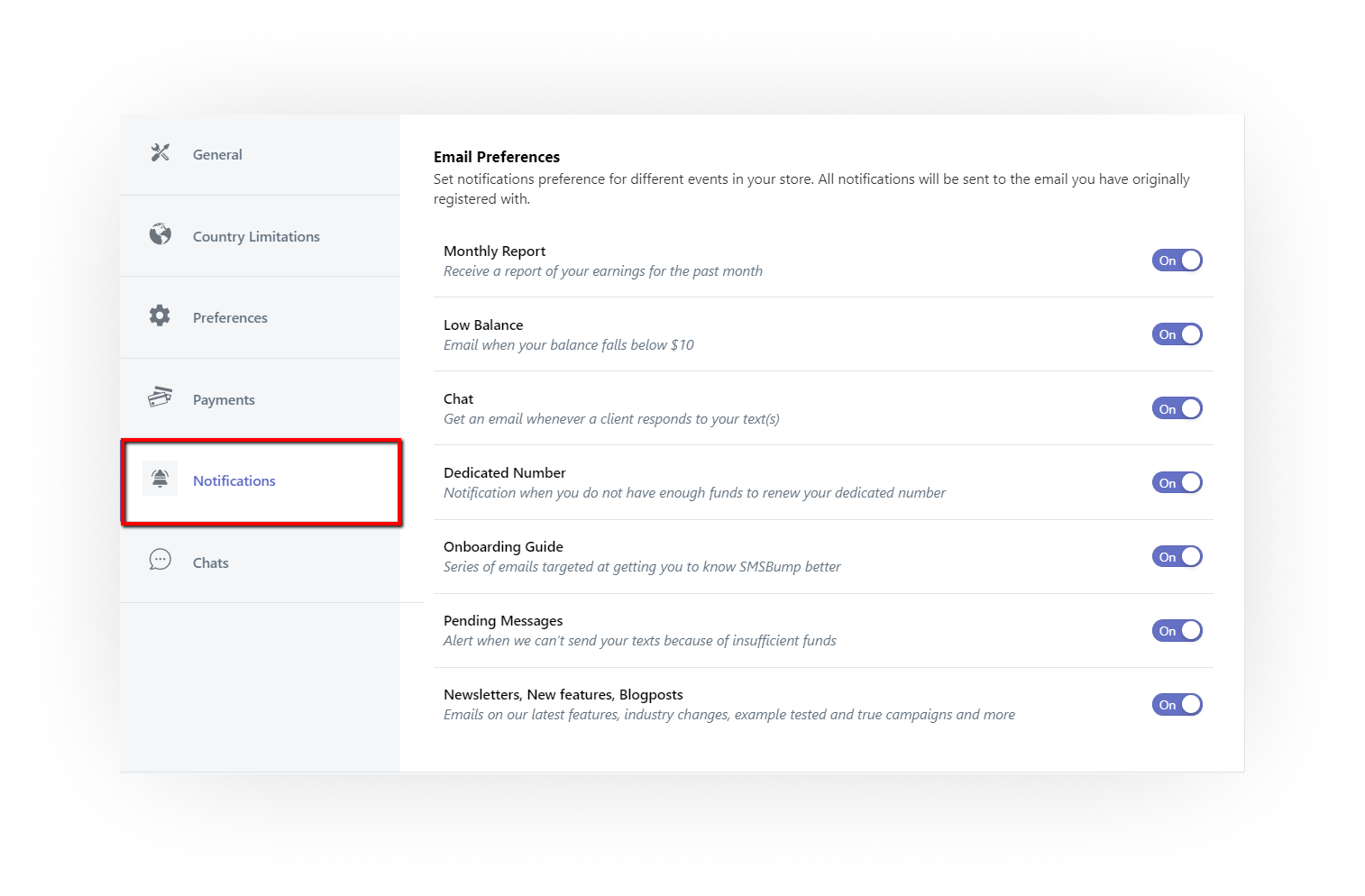 All notification preferences are automatically turned to On. You can toggle the switch to Off if you decide that an event update is not of importance to track.
Monthly Report: A report of what profit you've earned in the past month.


Low Balance: You will get an email once your SMS credit balance falls below $10.


Chat: Get an email each time a customer replies to a text message you send them.


Dedicated Number: Get notified by email when you don't have enough credit to renew your dedicated number.


Onboarding Guide: How-to emails sent to familiarize you with SMSBump's features.


Pending Messages: You will receive an email when there are insufficient funds to send your messages.


Newsletters, New features, Blog posts: Stay in the know with exciting news on what we are developing next!
---
Related articles