How to Integrate and Use Gorgias in Yotpo SMSBump
As a Yotpo SMSBump user, you can integrate and use the partner app Gorgias to offer exceptional customer support.
Using the Gorgias ticketing system effectively, you'll be able to decrease your customer service response time by up to 50%, by tracking and responding to all customer queries in both the Yotpo SMSBump Chat and the Gorgias platform.

Syncing Gorgias with Yotpo SMSBump
In order to sync Gorgias with the Yotpo SMSBump, you need to have an account on both platforms.
1. Log into your Gorgias.io account and click on Tickets and then Settings.



2. Under the Settings menu, click on REST API.



3. You will see the three fields of information necessary to complete the sync with SMSBump:

Base API URL

Username (your email address)

API Key

Important: You will need to copy the information from each field and paste it in SMSBump a couple steps later, so keep this window open.



4. Open a new window and open the SMSBump app. Click on Integrations and then select Gorgias.



5. Copy the Base API URL, Username and API Key from your Gorgias account and paste them in their corresponding field. Click on Install to complete the process.



Good job! Your Gorgias account is now synced with the Yotpo SMSBump app.


Create a Test Ticket
You need to create a test ticket in order to make sure the integration is working properly with SMSBump.
6. Click on Test Ticket and then OK.

7. Open your Gorgias account and click on Open under Tickets to see your test text message.



Important: New tickets will arrive with unique tags that will tell you the source of the ticket. This will allow you to prioritize responding to customer messages of the highest importance first.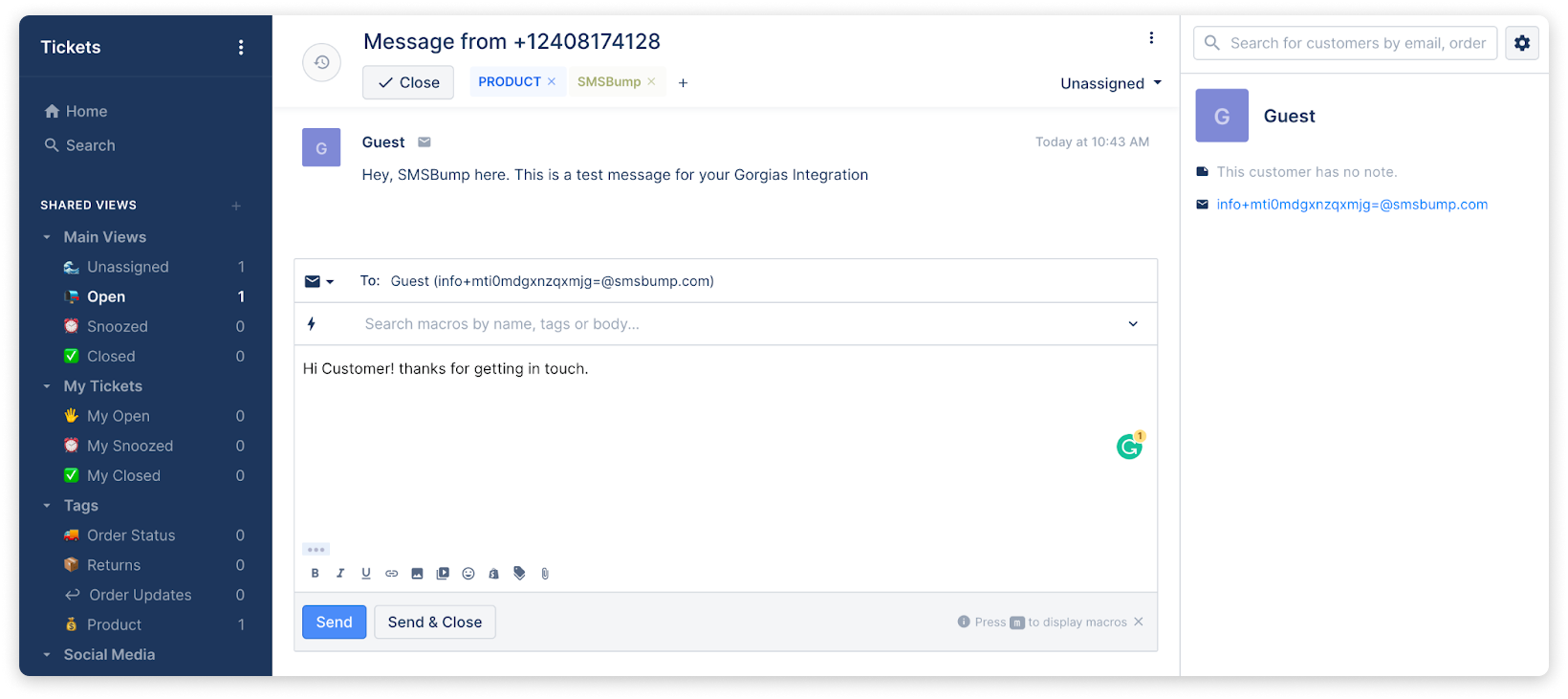 Write a Text Message
When a customer texts you with a question, you can use the text box to write your reply. Click on Send and your response will be sent directly to the customer's phone as a text message.
Sending a reply through Gorgias.io will automatically begin a conversation in the SMSBump Chat. You will be able to keep track of all messages and respond to customers in both Gorgias.io and the SMSBump app.
Users can reply with images (MMS) in Gorgias and these images would appear immediately in the customer chat in Yotpo SMSBump as well (without having to login to SMSBump).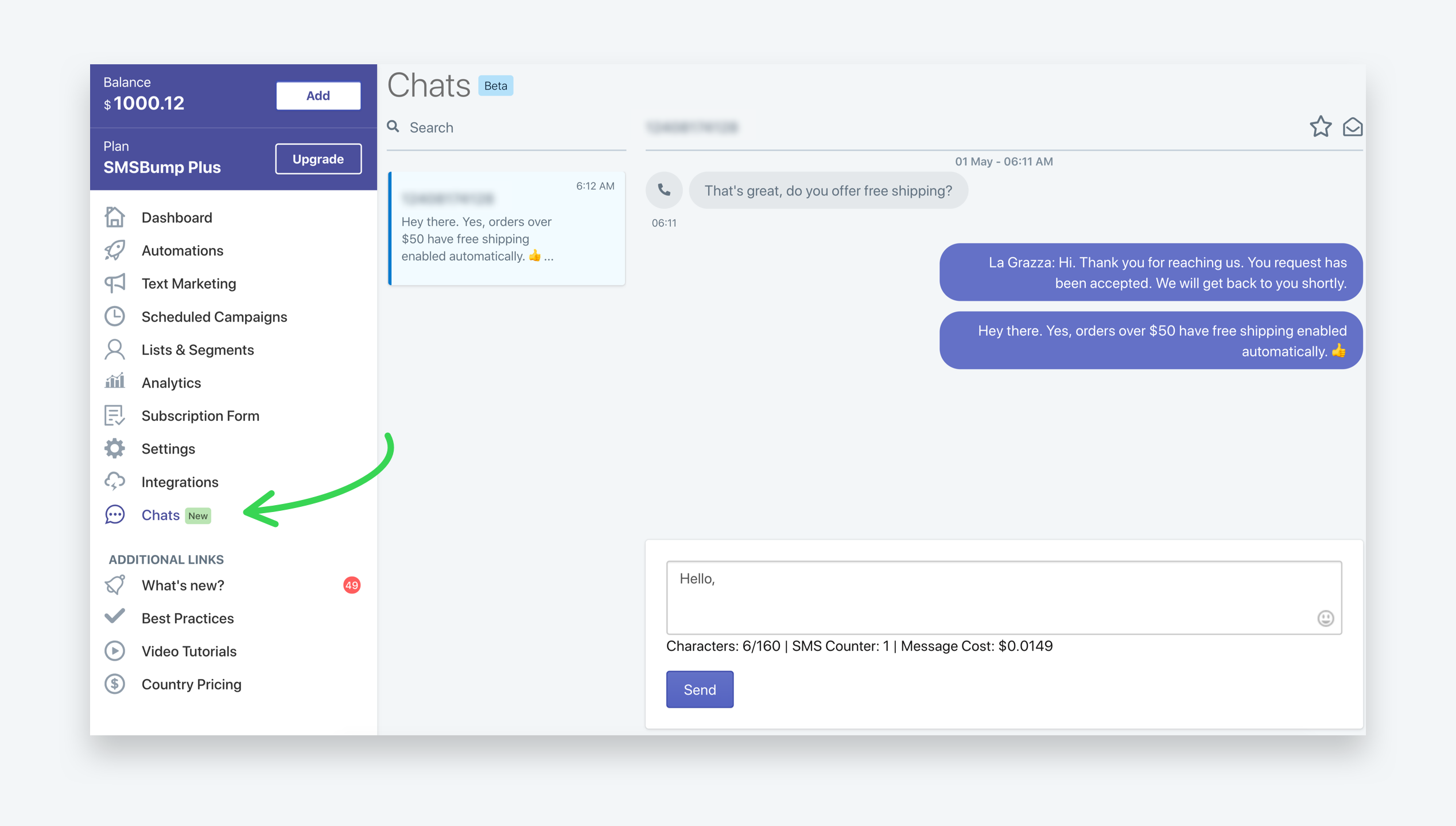 ---
Related articles