How to Install Yotpo SMS & Email in Shopify
Yotpo SMS & Email is an SMS marketing tool designed specifically for Shopify stores. It is the largest SMS marketing app in the Shopify market and gives users access to effective and unique tools that enable them to take full advantage of the channel's high open rates and return on investment.
This post covers how to install the Yotpo SMS & Email app in 7 easy steps.
To use Yotpo SMS & Email's features, you first need a Shopify store account.
Installing the Yotpo SMS & Email App
1. Head over to the Shopify App Store page and type in "SMS & Email" in the search bar.

Or you can just click on the suggestion as soon as you type in "sms."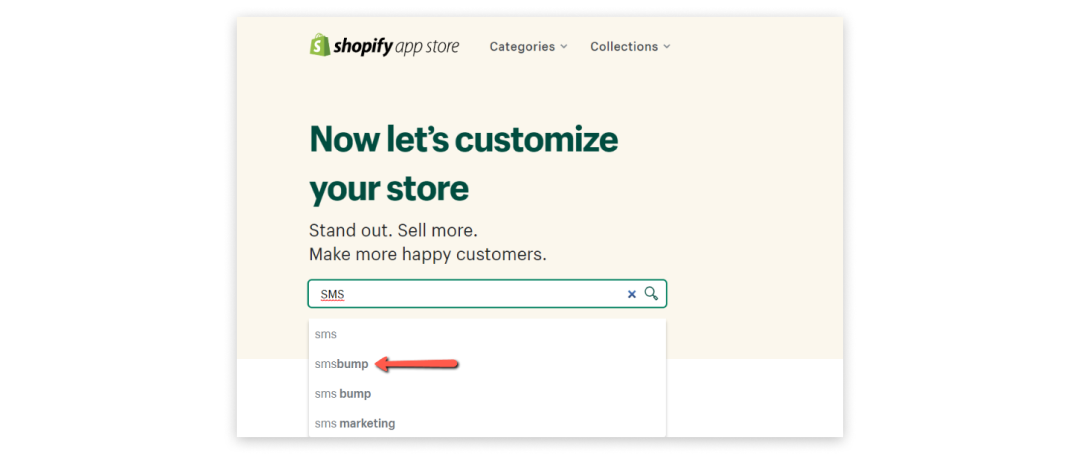 2. From the search results list, click on SMSBump SMS Marketing by Yotpo.

3. Make sure you have logged into your Shopify store account with your store URL.

4. Click on Add app to integrate the app with Shopify.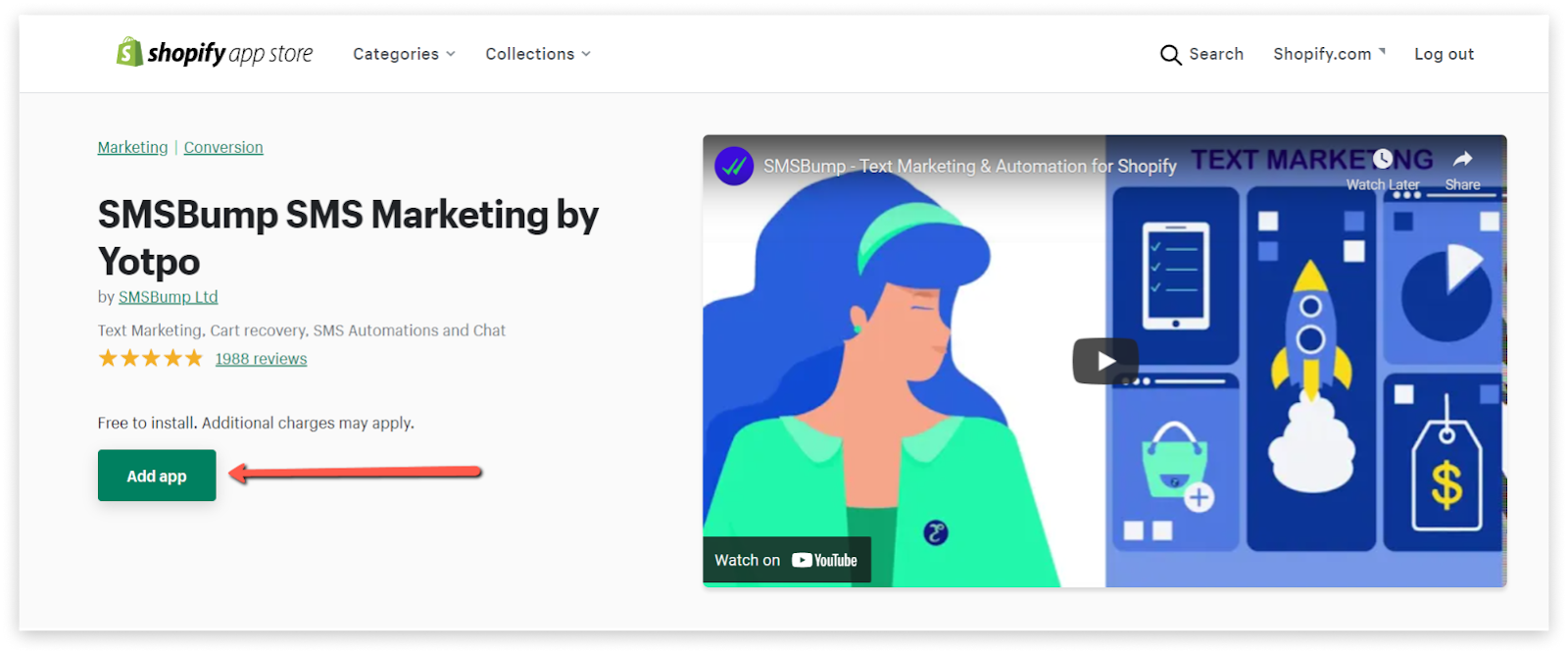 5. View details on what the SMS & Email app will have access to, and then click on Install app to finalize the installation.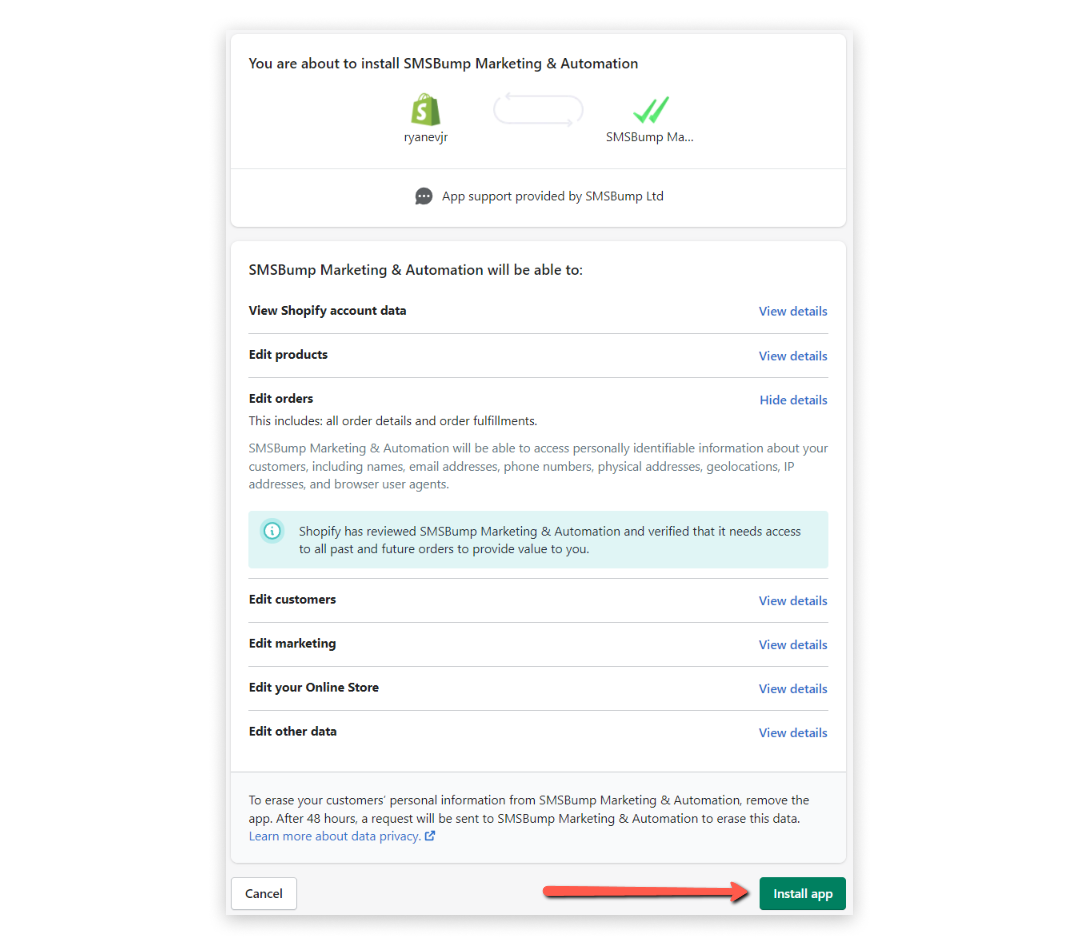 6. Next, you need to provide your business email address, country location, and phone number (it will be used for bookkeeping purposes and will remain hidden to customers). Don't forget to read over the ToS and Privacy Policy and check the box that you agree with them. Finally, click on Connect.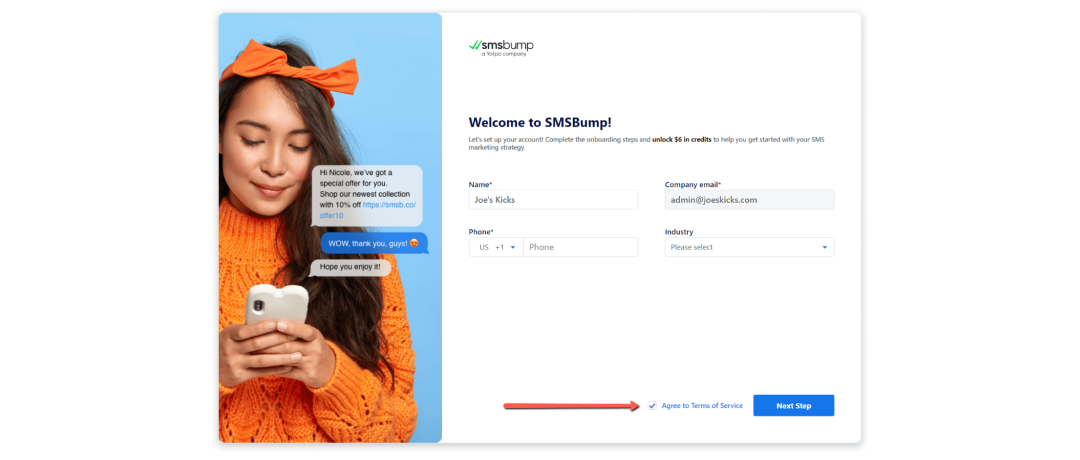 Great job! Clicking on Next Step will lead you to our quick onboarding, where you'll get acquainted with some of SMS & Email's main features. Follow the steps and start using the app.
Тhis was our tutorial on installing the Yotpo SMS & Email app in your Shopify store. For more helpful articles like this one, go to our Knowledge Base. If you have any questions or feedback, feel free to contact us.
---
Related articles