How to Install and Configure Slack in Yotpo SMSBump
Connecting Slack with Yotpo SMSBump lets you optimize customer support by providing one-click responses in SMSBump Chat and track all conversations in a dedicated Slack channel. You can also receive important notifications on low balance and a 24 hour follow up report on text marketing campaigns.
This guide will walk you through installing and configuring Slack in Yotpo SMSBump.

Installing Slack

Installing Slack in SMSBump is simple and can be done in four quick steps.
1. From the SMSBump side menu, click on Integrations and select Slack. Review the features and press Install.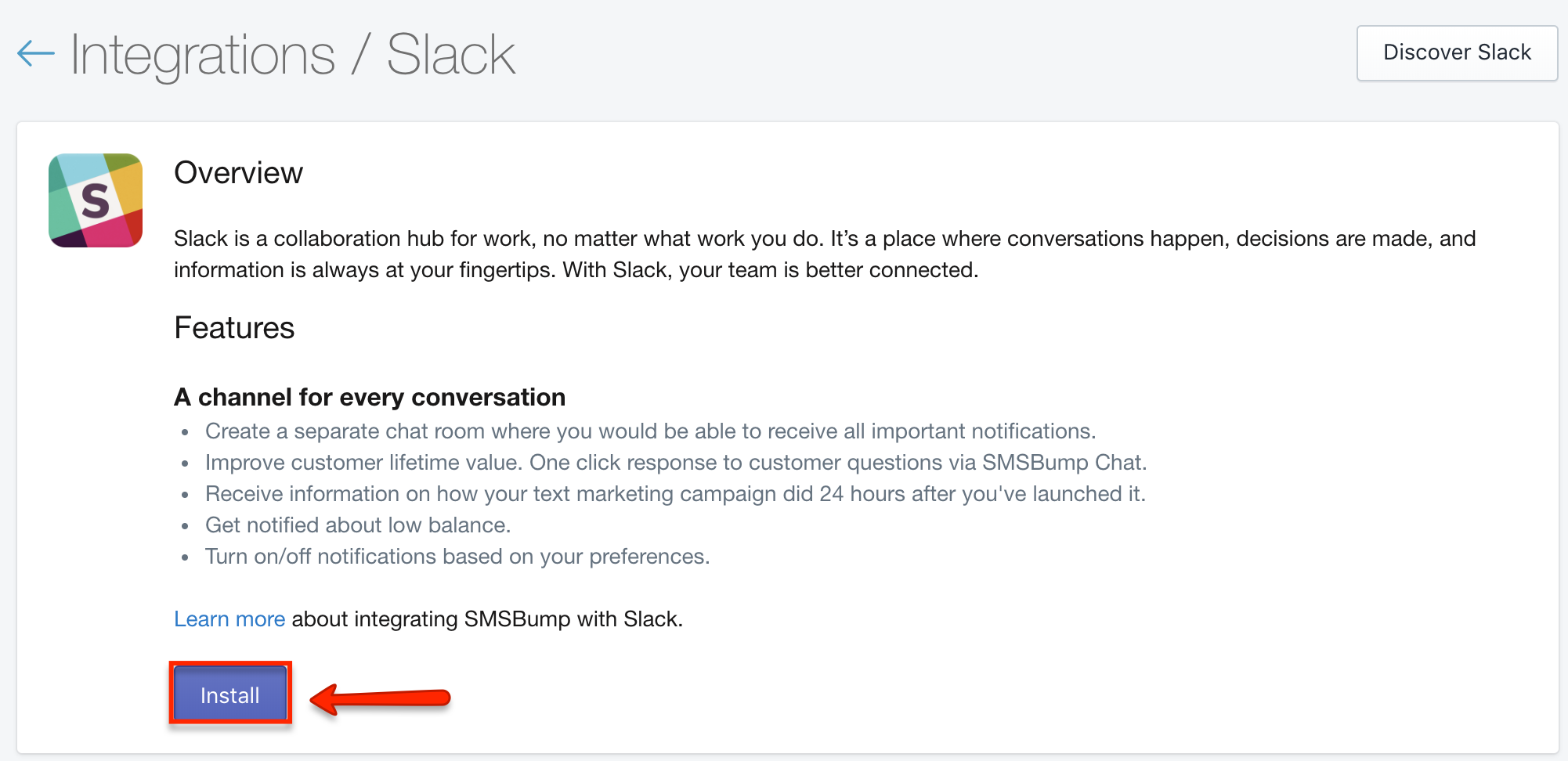 2. Enter your workspace's Slack URL and click on Continue.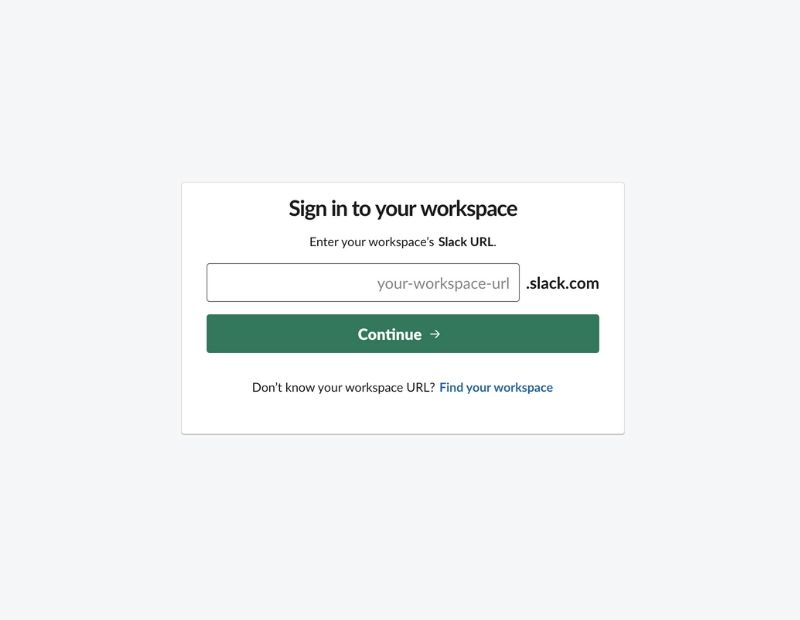 3. Enter your login information and Sign in.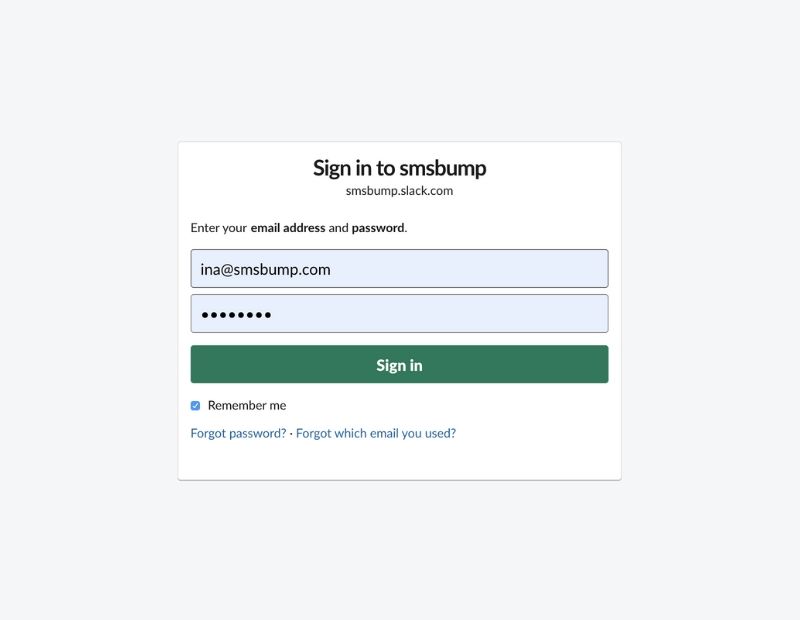 ​

4. Read over the terms of access and press on Accept. Good job, Slack is now installed in Yotpo SMSBump.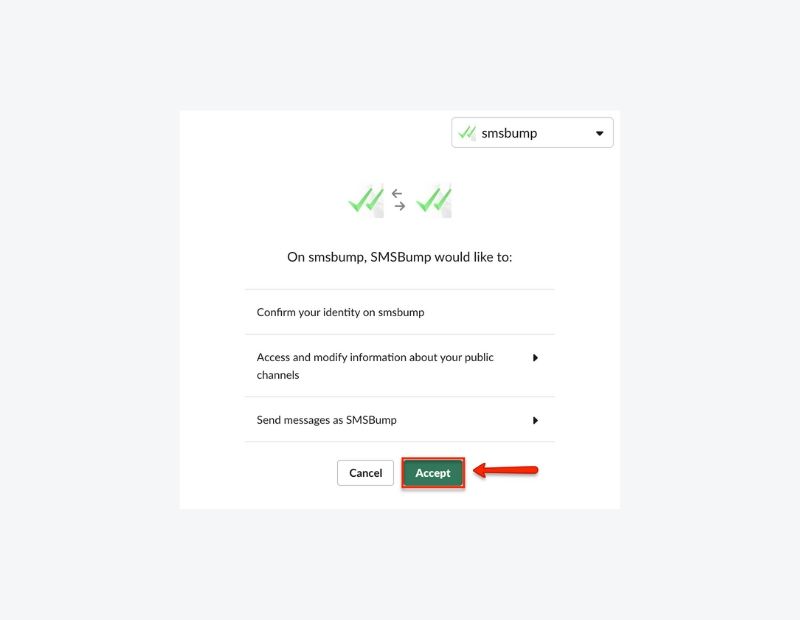 Configuring Slack

Follow the steps below to configure the app in Yotpo SMSBump so you can instantly give your customers the attention they deserve.
1. Inside SMSBump's Integrations select Slack and click on the Configure button.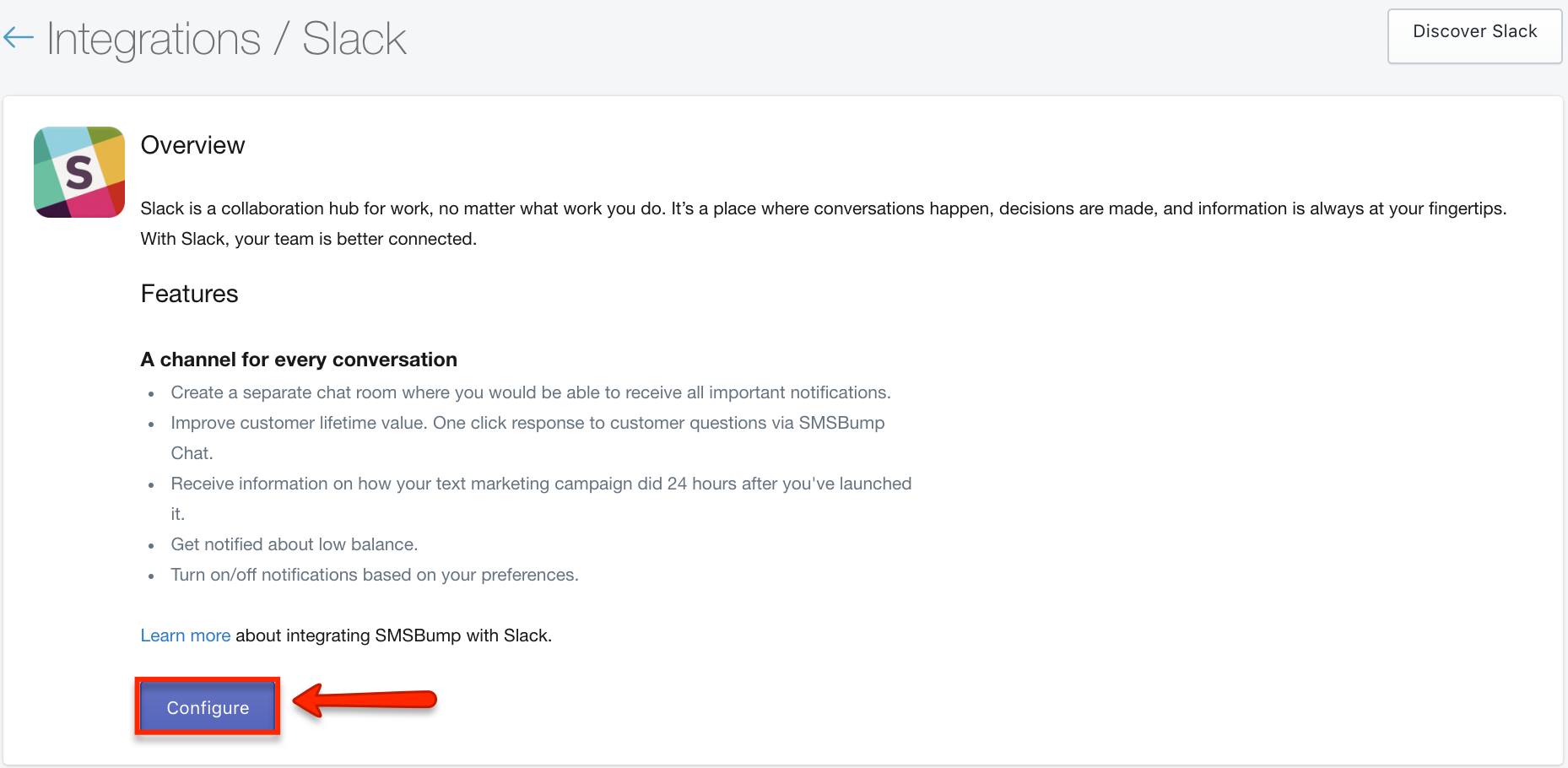 2. Use the toggle to choose which notification to enable, then click on Save.

Customer Notifications: Each time a customer sends a reply in SMSBump Chat, a conversation notification will appear in Slack to which you can respond to straight away.


Warning Notifications: If you are on SMSBump's Pay as You Go plan, you can receive notifications whenever your balance is running low.


Campaign Notifications: Receive a performance report 24 hours after a launched text marketing campaign.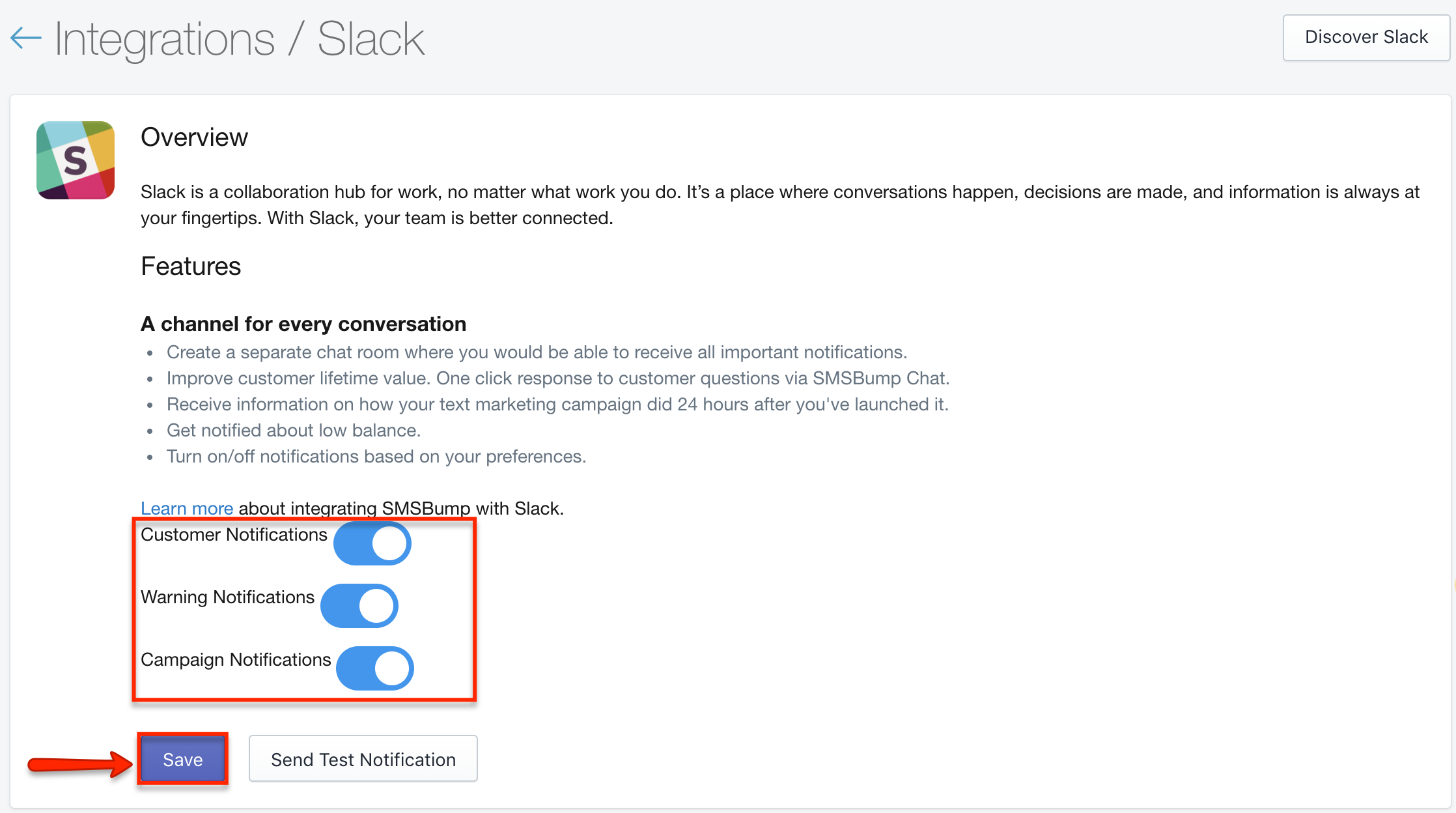 3. Click on Send Test Notification and you will receive a test notification in your Slack channel, SMS Notifications.


4. Congrats, you have received your first notification in Slack.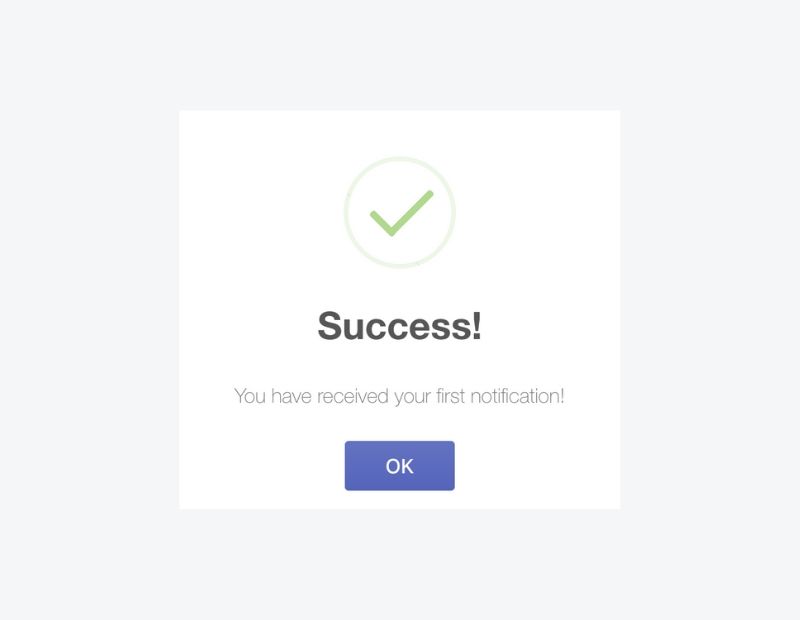 5. You will start receiving notifications in your #smsbump-notifications channel. Click on Manage Notifications to edit which notifications are enabled. Good job, you are on your way to optimizing your Shopify store's customer support.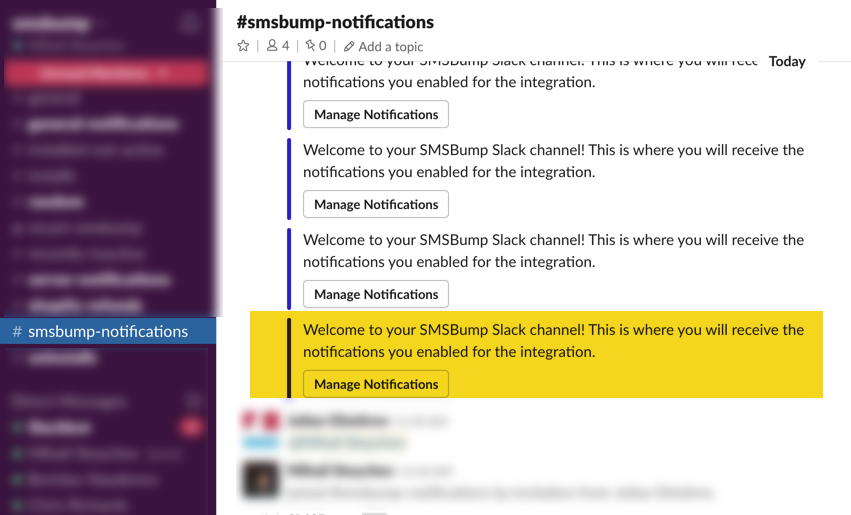 ​
---
Related articles