How to Connect Bold Cashier and Yotpo SMSBump on Shopify
Yotpo SMSBump has a running integration with one of the most popular checkout methods for Shopify merchants - Bold Cashier!
In this article we will show you how to configure and connect Bold Cashier and Yotpo SMSBump in your Shopify store in order to:
Enable Order Confirmation SMS: Send automatic order confirmation text messages to customers when they complete their Bold checkout.


Enable Abandoned Cart SMS: Send automatic abandoned cart SMS reminders to boost checkout recovery rates.


Grow Your SMS Subscribers: Set the signup checkbox during checkout so customers subscribe for your marketing text messages.
Let's roll!
1. Go to your SMSBump side menu and click on Integrations and then click on Bold Cashier.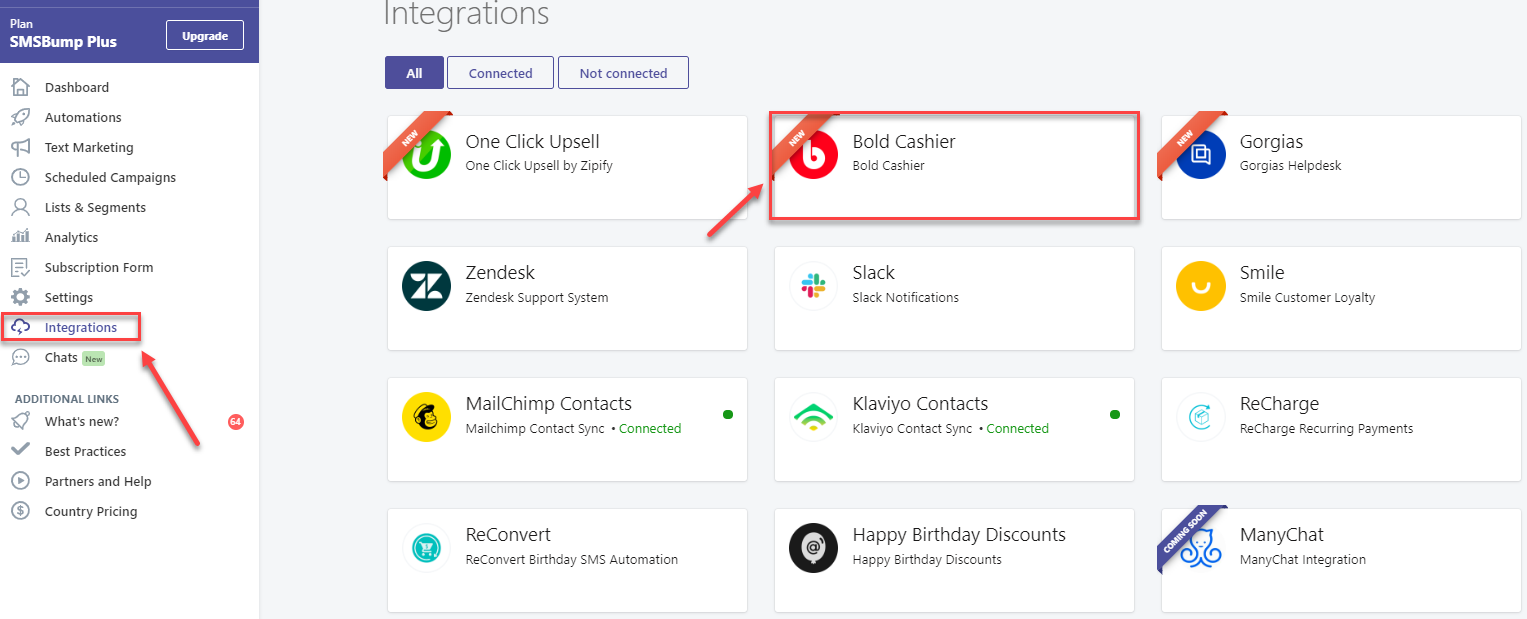 This is where you will be able to overview the Bold integration features before you connect the two apps.
You will see two installation methods that are designed for Shopify stores who already have Bold Cashier installed and for stores that are not running the custom checkout yet.

Steps For Stores Without Bold Cashier
1. Click on Install Bold Cashier to begin the installation process (step 2 from the previous screenshot). You will be redirected straight to the app installation screen of Shopify.
Important: If you have the pop-up blocker on, the screen will not show and your installation will not proceed. For the purpose of installing the app, disable the pop-up blocker.
2. A screen will show with all of the areas of your SMSBump account Bold Cashier will have access to. If you wish to review them, click View details. When you are ready to proceed, click Install unlisted app to complete the installation. If you wish to go back, click Cancel to cancel the installation process.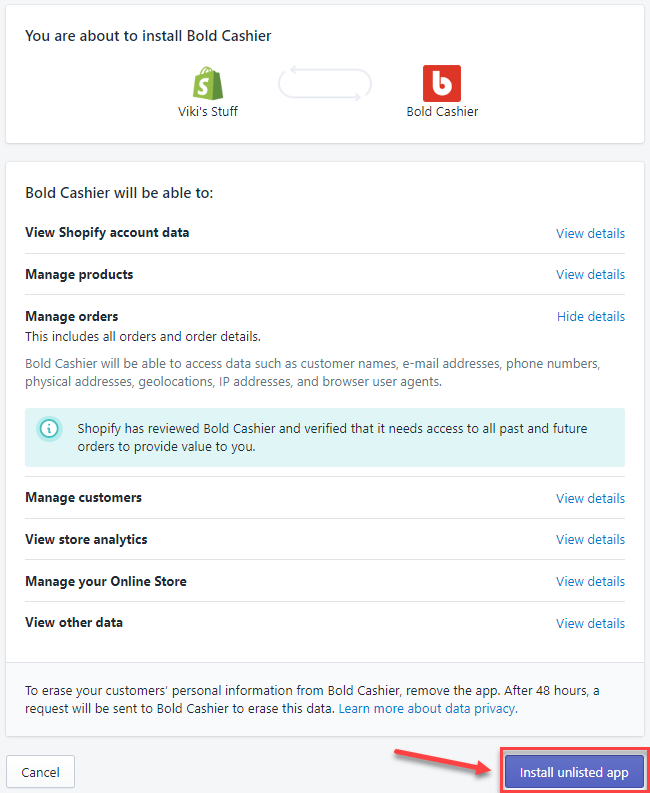 3. If you choose to proceed with the installation, the next step of the process will be reviewing Terms and Conditions. When you have familiarized yourself and if you agree with them, go ahead and click the Accept and Continue button, located on the top right or bottom right part of the page.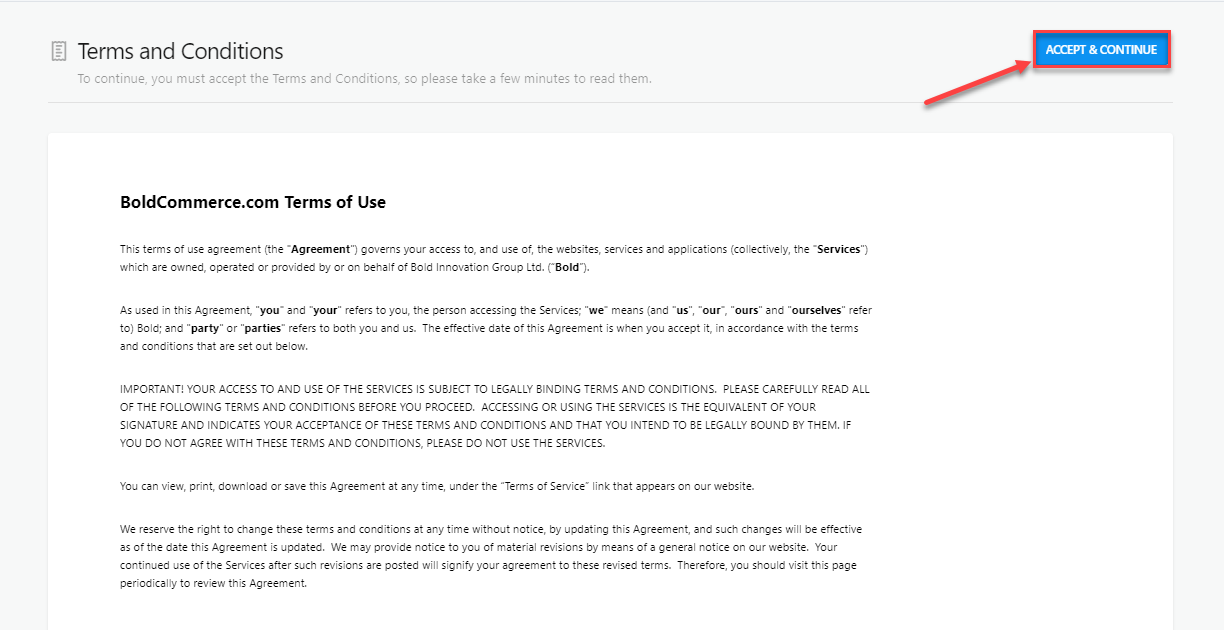 Note: If you have any issues regarding the terms and conditions, you can contact Bold Cashier.
4. Next the Bold Cashier app dashboard will open up, where you need to click on Marketplace to view all the Shopify apps you can install and integrate with the custom Bold checkout.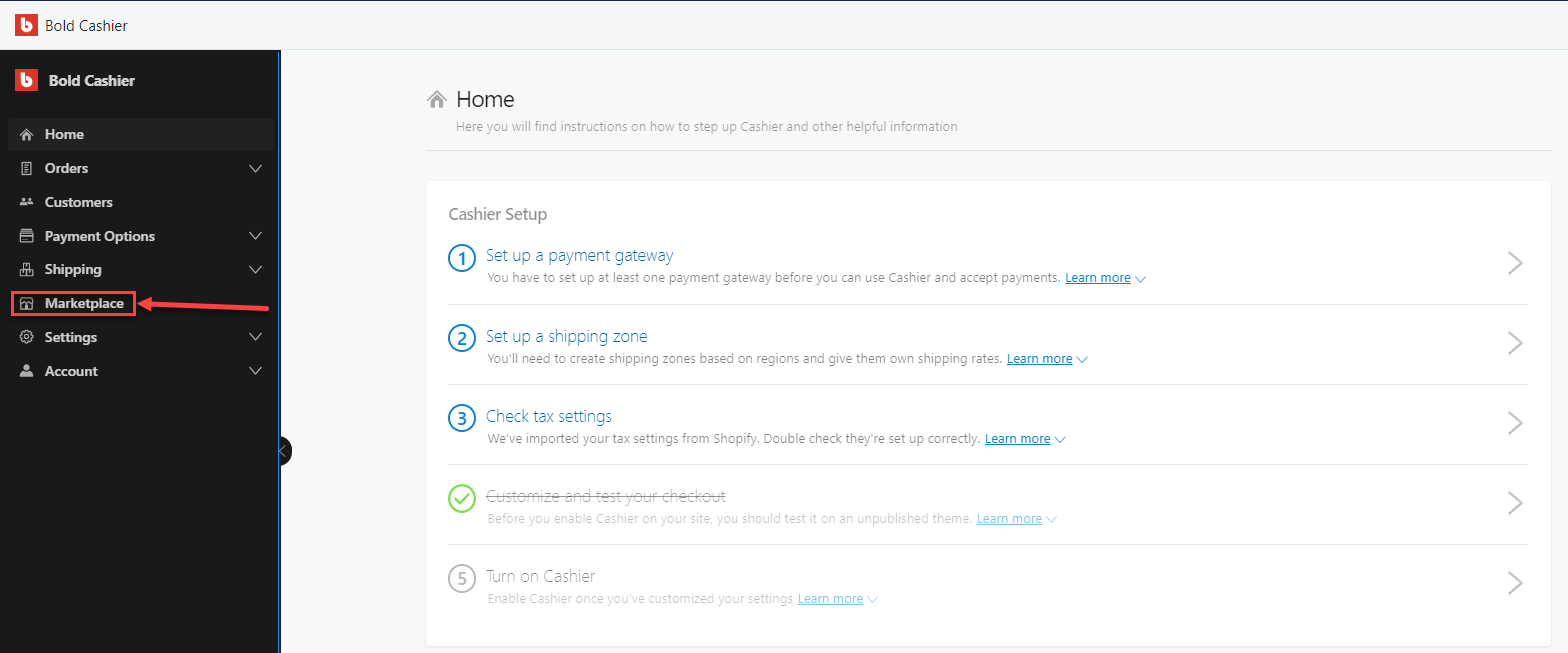 5. Find SMSBump in the list of Shopify apps and click the Install button.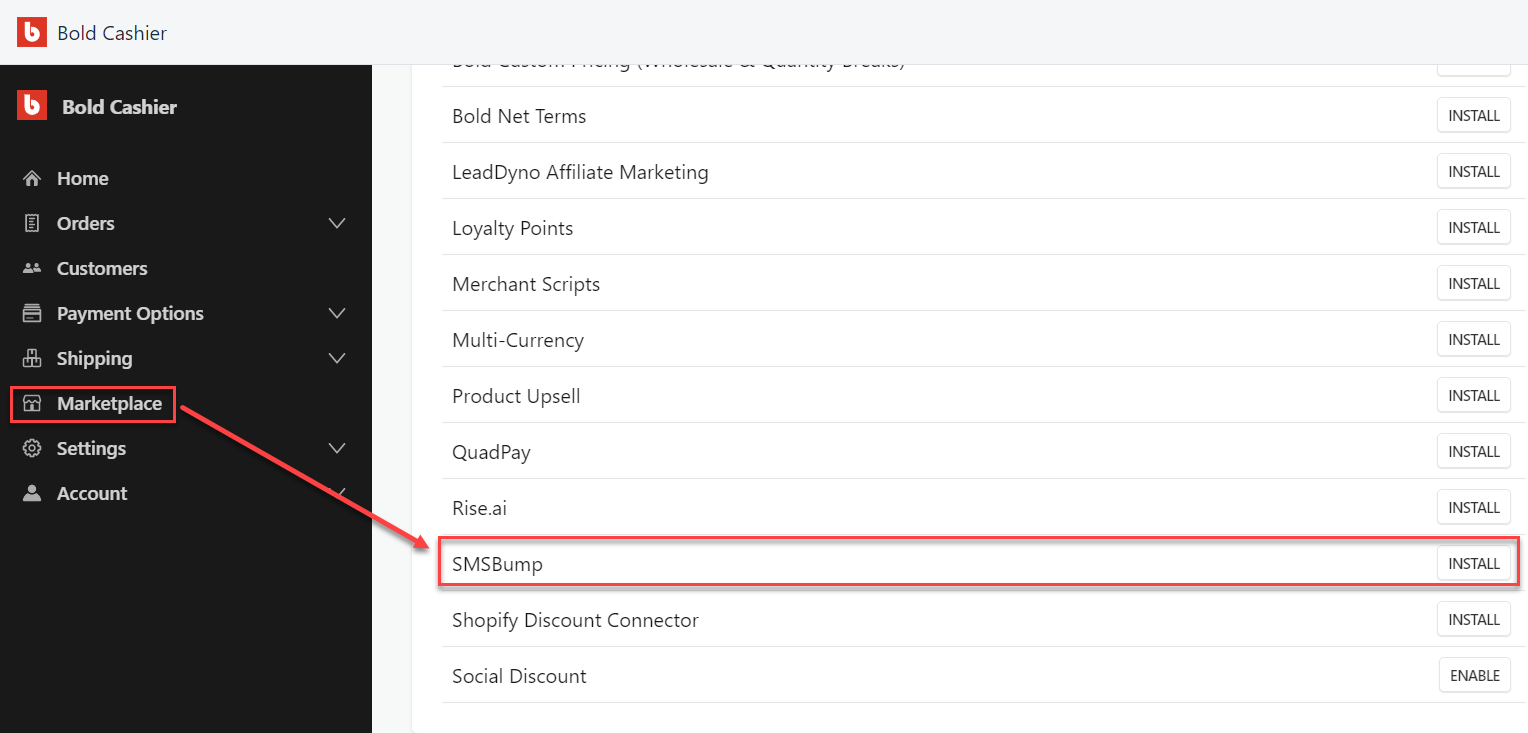 6. You will be redirected to your SMSBump account. To finish connecting, press Configure.

7. You will see a popup asking you to give Yotpo SMSBump permissions for your Shopify store. Click Allow to finalize the connection of Bold Cashier and SMSBump.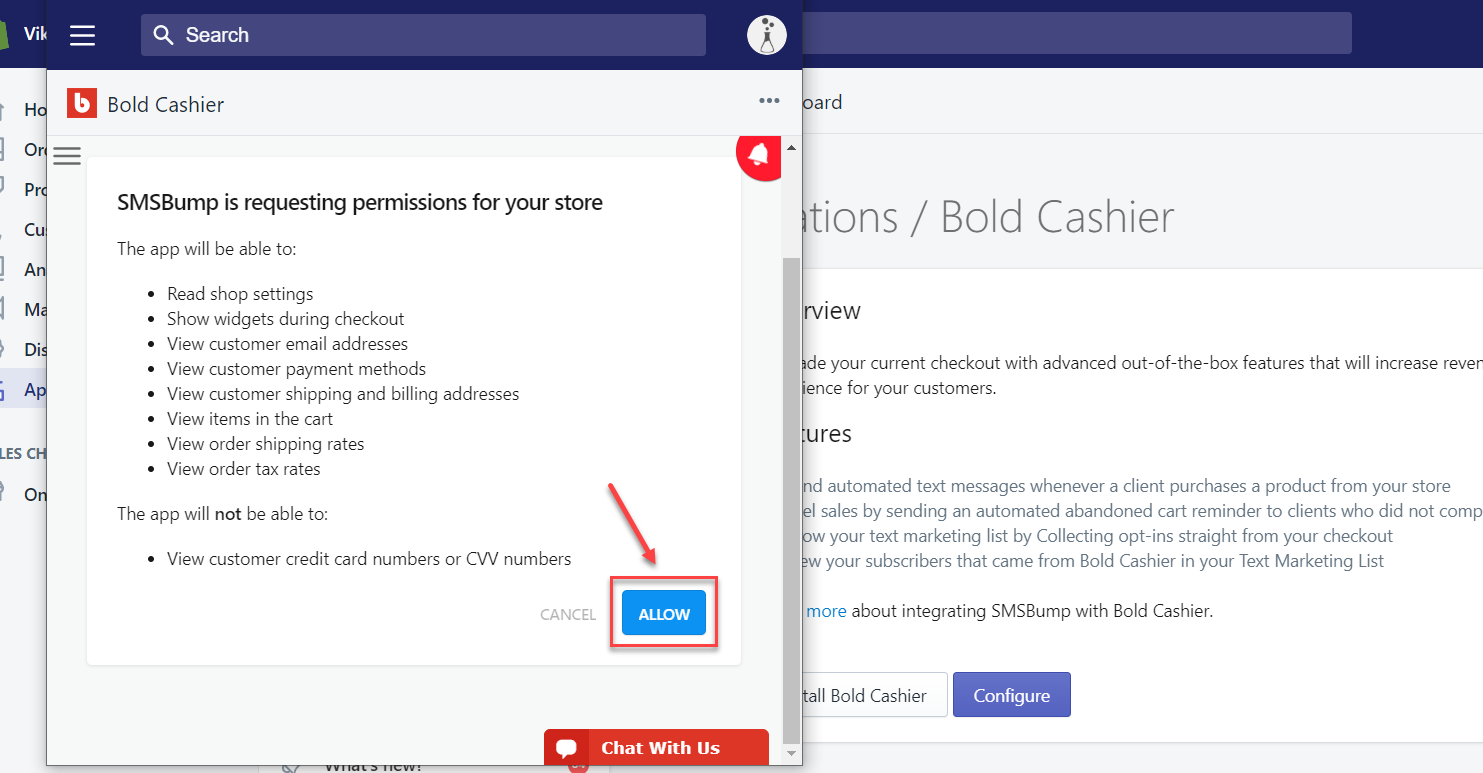 Once you have clicked Allow, you will be redirected to Bold Cashier Overview page on SMSBump. In order to start using the integration for your Shopify store, you need to select Enabled from the drop-down menu here: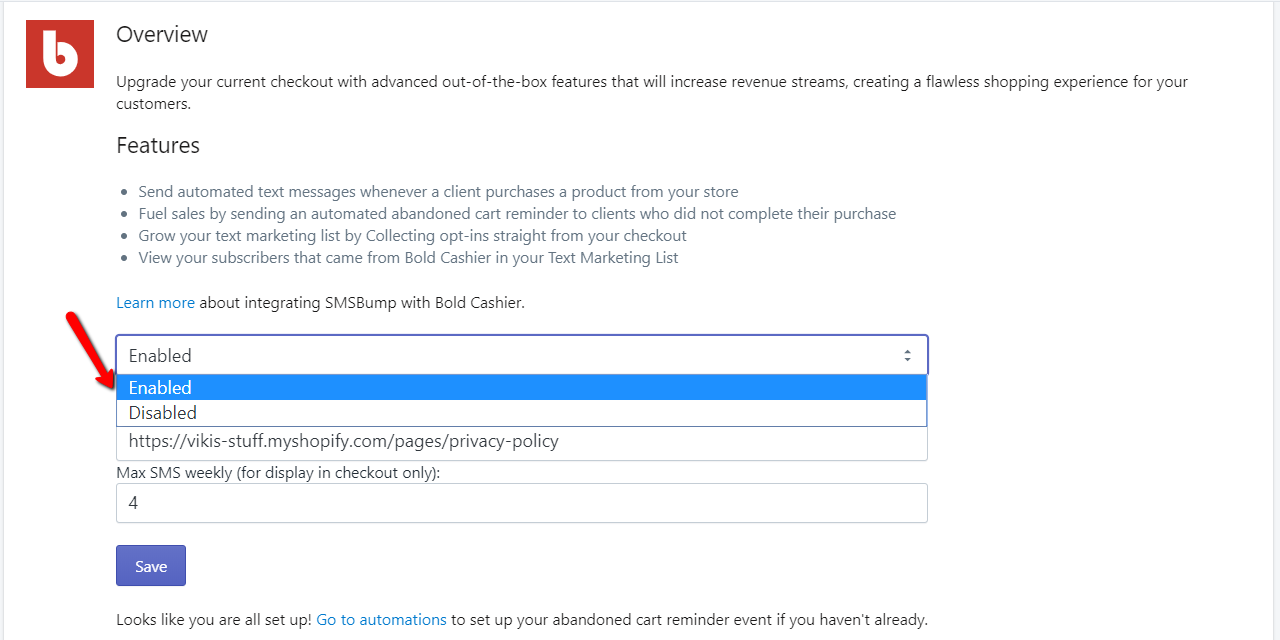 Bold Cashier Checkout SMS Consent Box
Go to the Bold Integration in SMSBump. Add your privacy policy link, which will display during checkout, in the Privacy Policy URL field.
To specify the number of messages your customers should expect when they tick the SMS consent checkbox in the Bold Cashier checkout, type in the desired number in the Max SMS weekly field. Click Save and you are ready to go!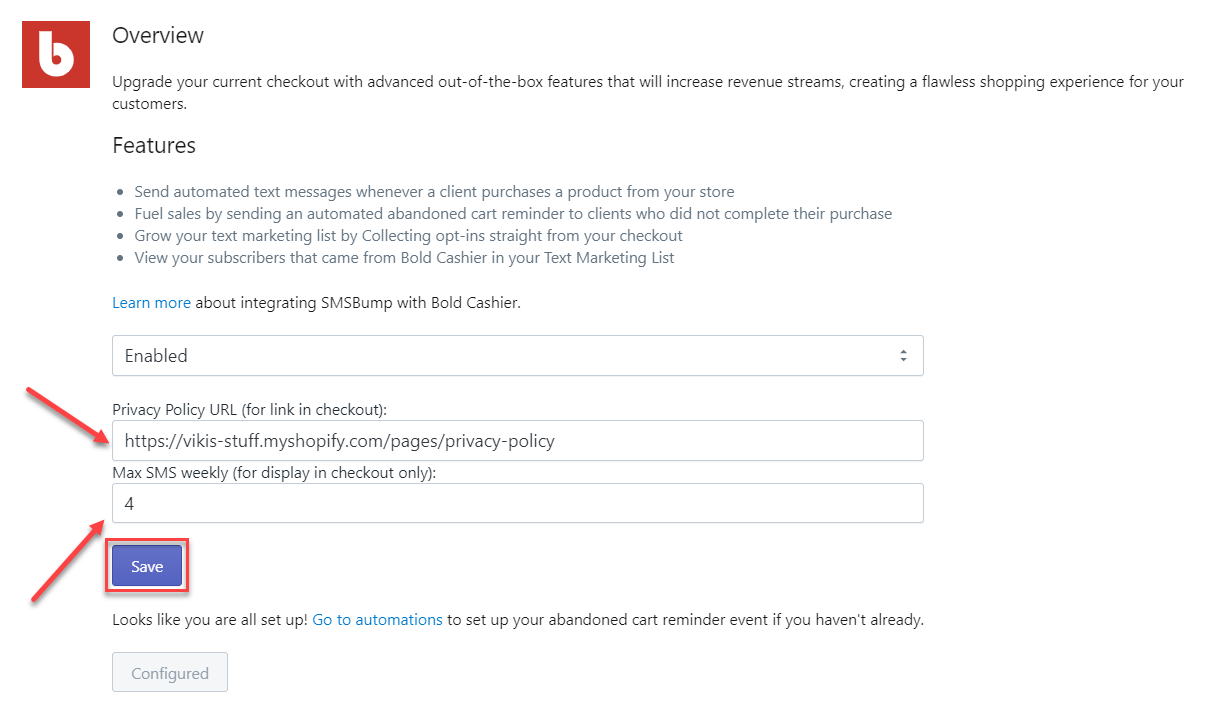 Note: You can modify this information at any time.
This is what you should see if your integration was successfully set up: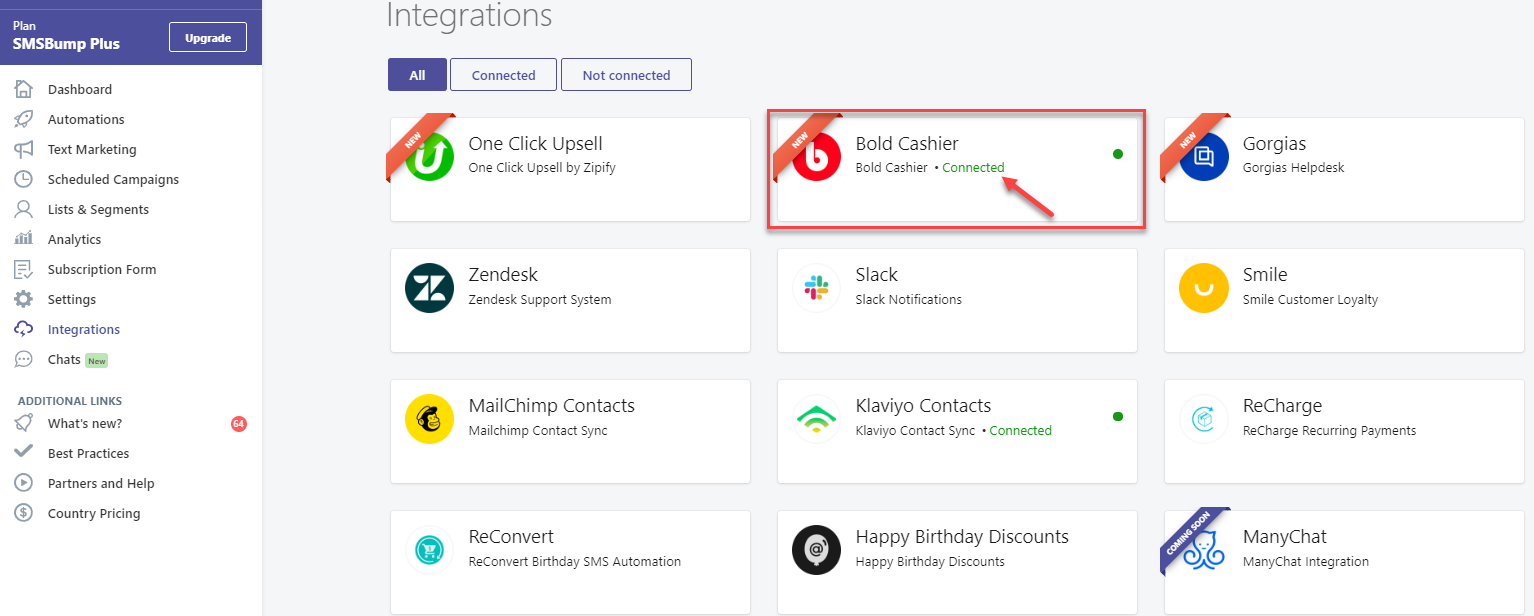 Good job!
Connection for Shopify Stores Running Bold Cashier
In case your store is already running the Bold Cashier custom checkout, you can begin setting up the integration with SMSBump.
Step 1: Go to your Yotpo SMSBump app Dashboard, click Integrations and open Bold Cashier.
This is where you will be able to overview the Bold integration features before you connect the two apps.
Step 2: Click Configure to activate the installation process.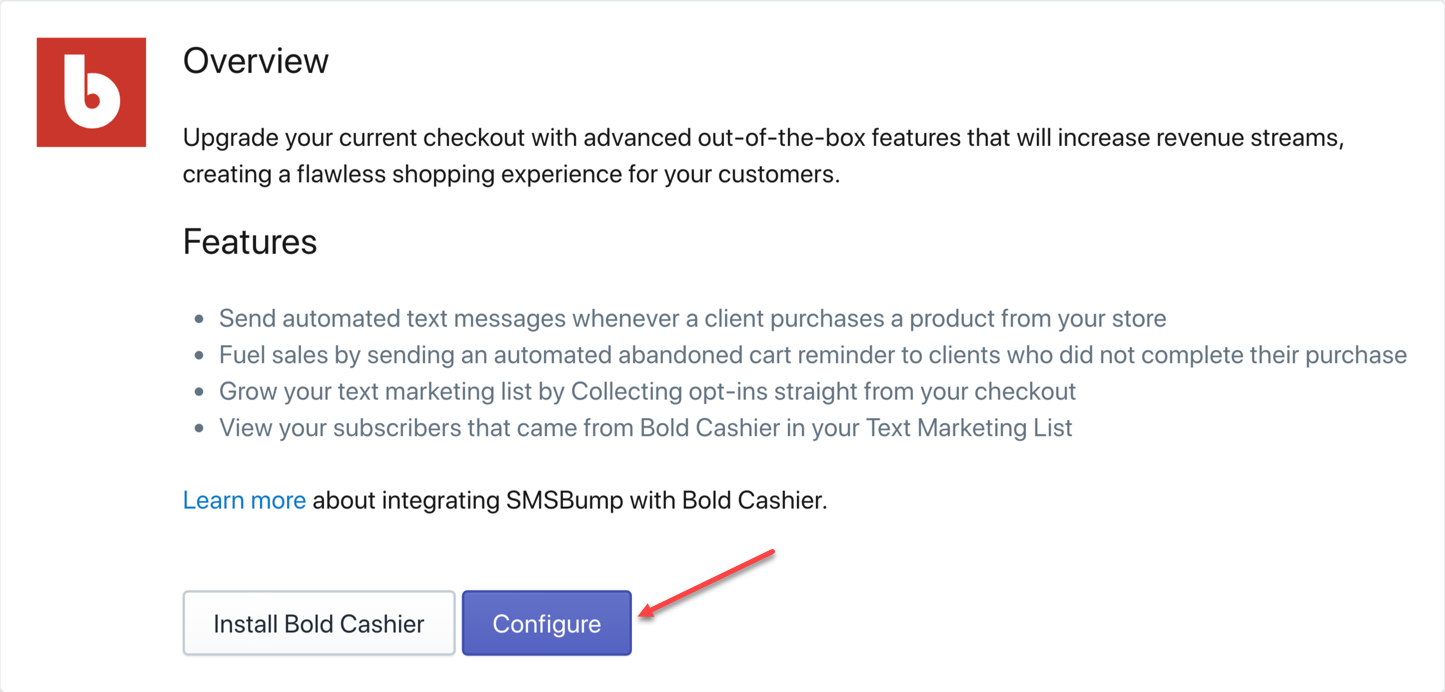 Step 3: Click Allow to grant permission for SMSBump to be able to send text messages, automate SMS reminders, collect phone numbers and customer consent for receiving updates, exclusive offers and news via text message.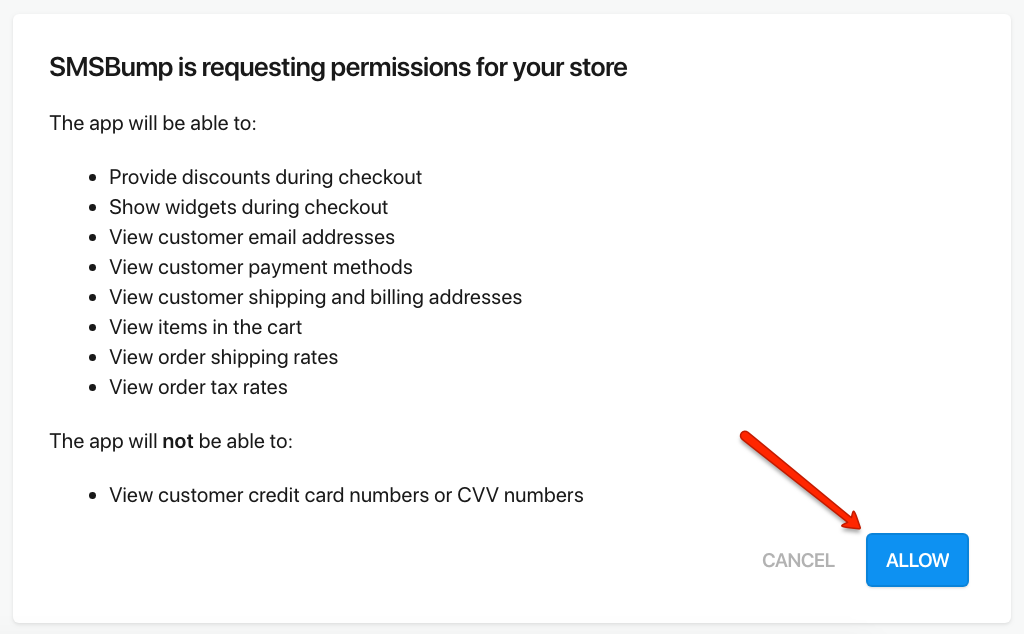 Important: Yotpo SMSBump will not request or have any access to your customer's credit card information.
Great! Your Bold Cashier checkout and SMSBump SMS marketing automation apps are now successfully connected.
Modify the Privacy policy URL in the text message consent box in your Bold Cashier checkout process, as well as enter the number of text messages your customers should expect per week in the Max SMS weekly field.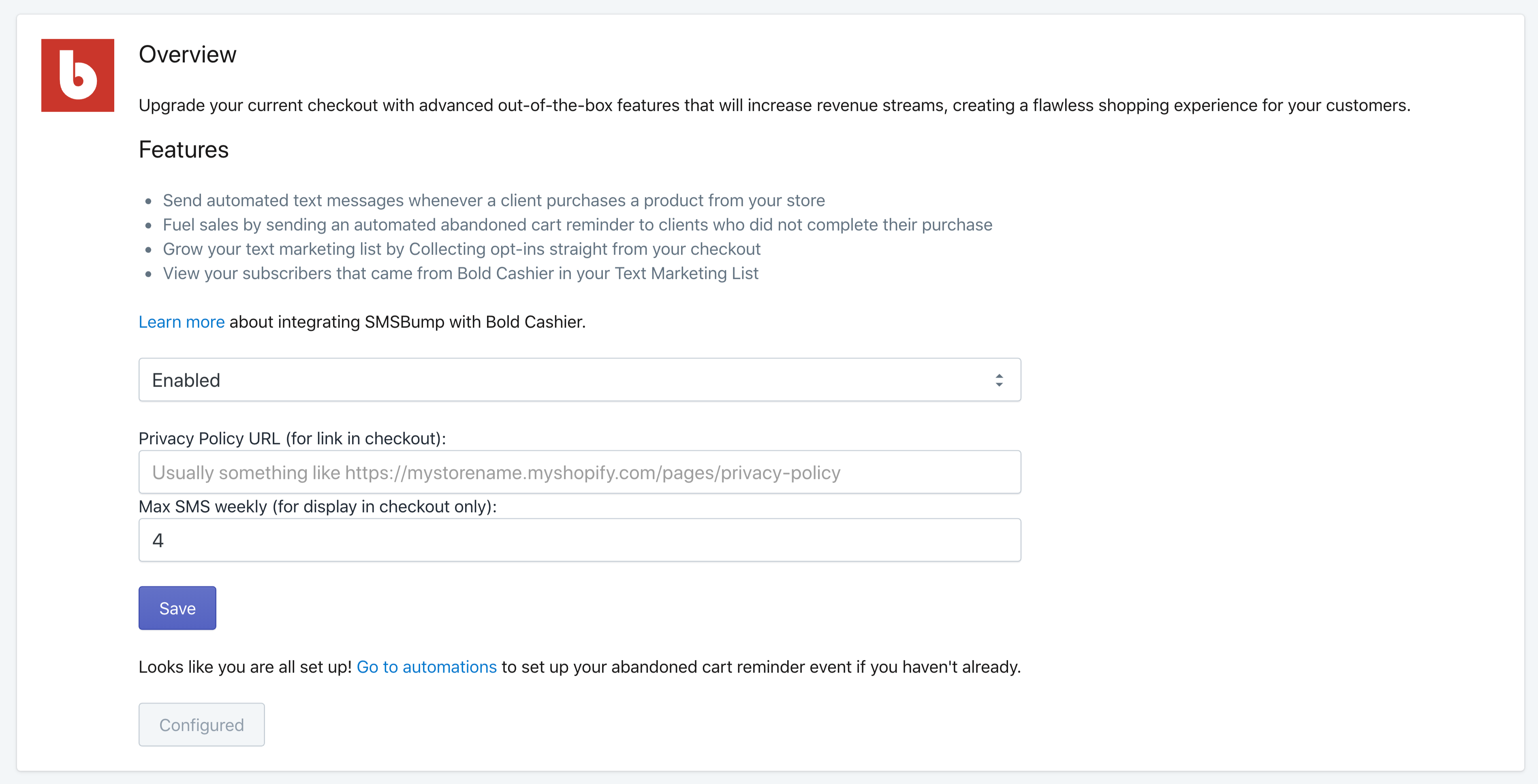 ---
Related articles