How to A/B Test Your SMS Marketing Campaigns in SMSBump
With A/B Testing, Shopify store owners can test different versions of text before finalizing a message that gets the point across most effectively to their customers.
The process is simple:
You write and split your message variants, send the campaign, then track your results in Google Analytics and SMSBump Analytics.
Important: The A/B Testing feature is only available to SMSBump Plus users. Sign up for the plan here.
Getting Started
On the side app menu, click on Text Marketing and then on Choose under A/B Testing.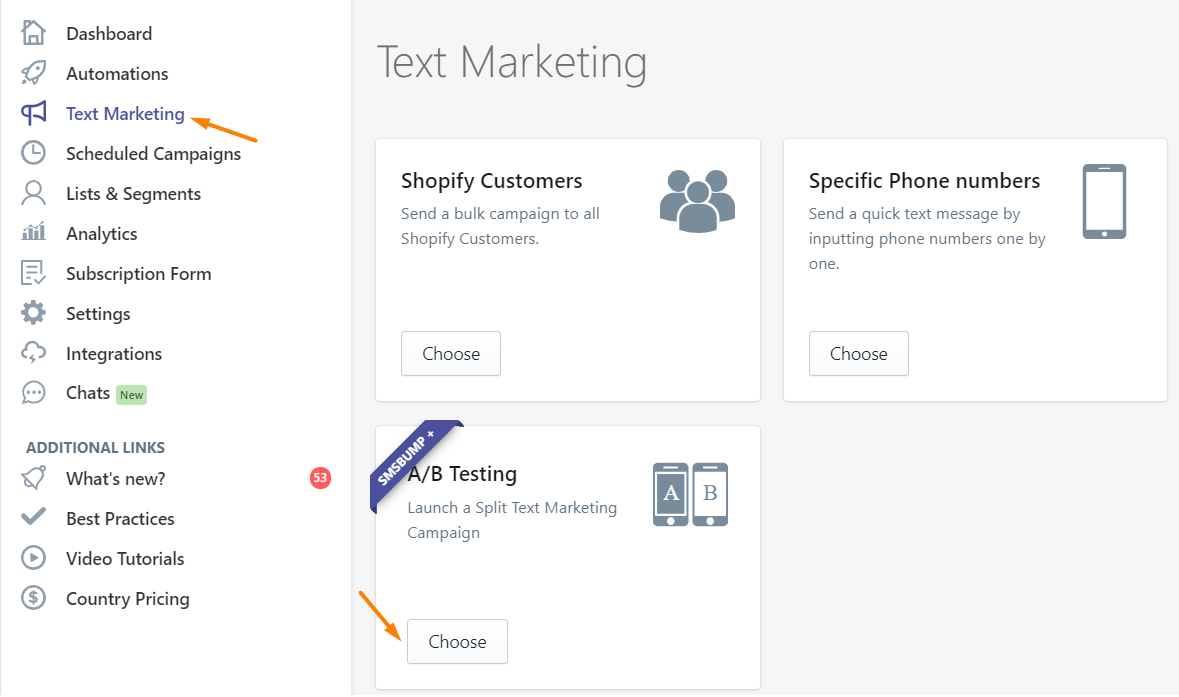 Recipient and Sender
In the Send To field, you can choose which specific customers will receive your message:
All customers (who accept marketing): These are all of your Shopify customers who have given consent to receive marketing messages.
Text Marketing List: This is an auto-generated list of all customers gathered from the checkout, subscription form, and keyword.
Engaged Customers: These are customers who have clicked on a link in a text message.
Converted Customers: These are customers who have made a purchase from a text message.

In the From field click on SMSBump and the message will be sent from the number 81787. For shop owners from Canada and USA the text is show sent by short codes.

A/B Test Scheduling
You can choose whether customers will receive the message right away or later in the field When to send.
When you click on Later, you will be able to choose a specific date and time to run your A/B test campaign.

Campaign Name
Next, you can choose a Campaign name that you can track in Google Analytics. If you skip this step, a name will be auto-assigned.
This feature only works with the shortened links option enabled.

A/B Testing Distribution
Next, you need to choose a split test and a distribution model under A/B Testing Properties.
You have four options. Choose one depending on your end goal:
A/B Campaign - Distributed 50% - 50% between 2 text messages

A/B/C Campaign - Distributed 33% - 33% - 33% between 3 text messages

A/B/C/D Campaign - Distributed 25% - 25% - 25% - 25% between 4 text messages

A/B/C/D/F Campaign - Distributed 20% - 20% - 20% - 20% - 20% between 5 text messages


Writing Your Messages
You should write a different text in each Message that will be sent according to the distribution percentage you set.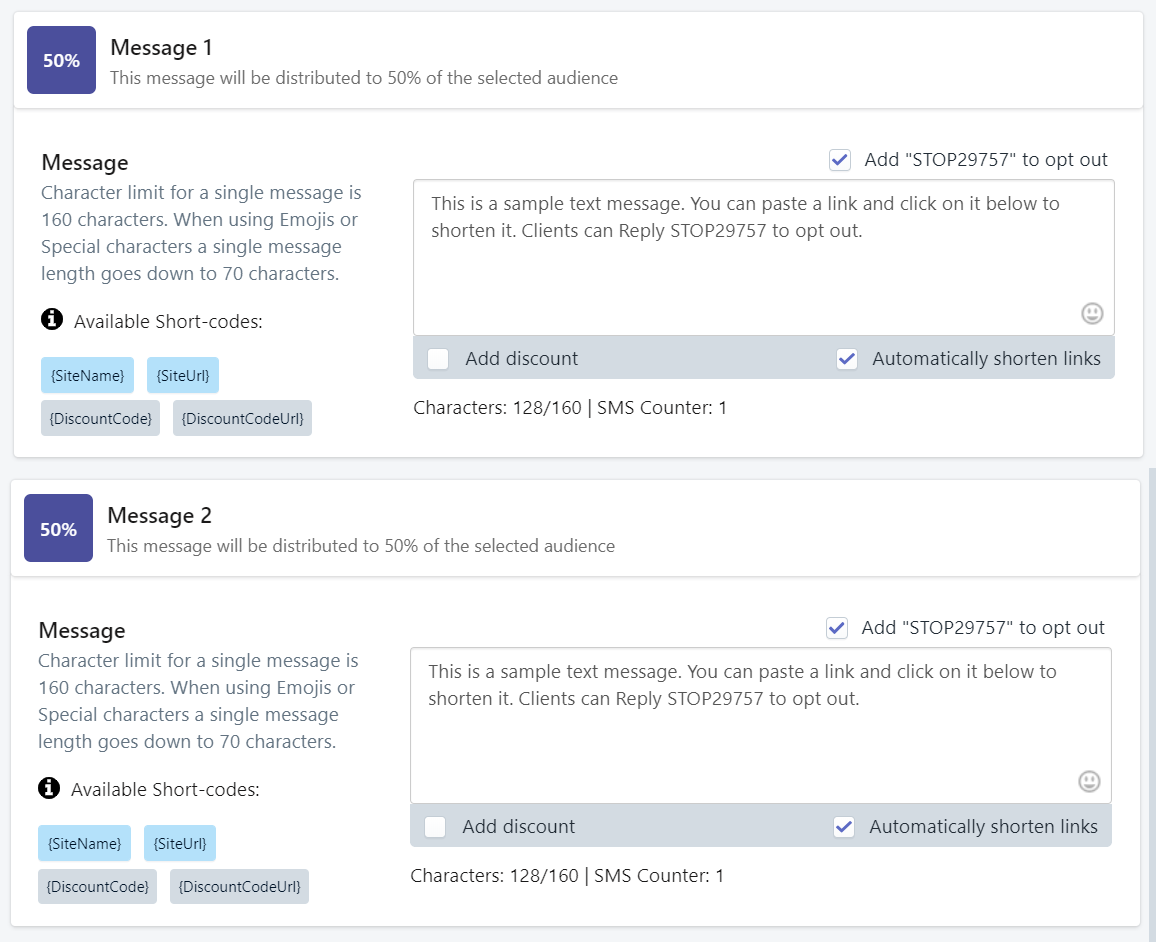 When writing your message, keep in mind the following:

Write a unique message for each of the samples.

Adding emojis reduces your character length to 70.

In A/B Testing there is no option to add an image or GIF. (MMS)

Only use the short-codes that are available. Pasting short codes from other campaigns or automations will not work.

Review and Send
After you are done writing your message, click on the Review & Send Campaign button to look over the details before sending.

Make sure that you see all green ticks under Campaign Overview. This means that you have filled in all the requirements correctly, and your message campaign is ready to send.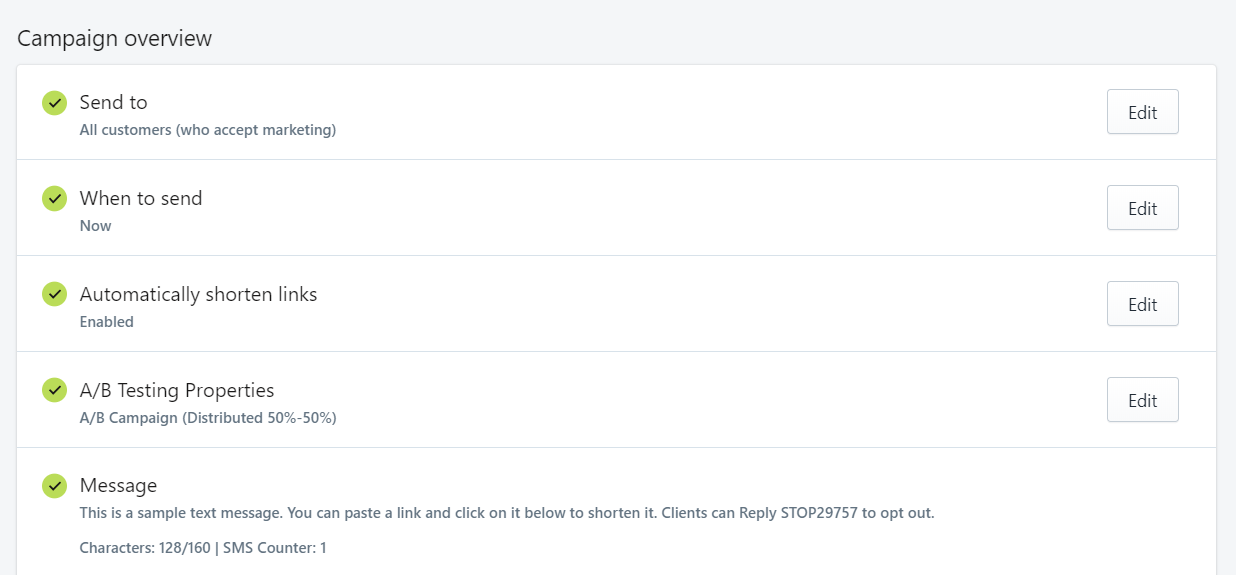 If you would like, click on Edit to change a setting.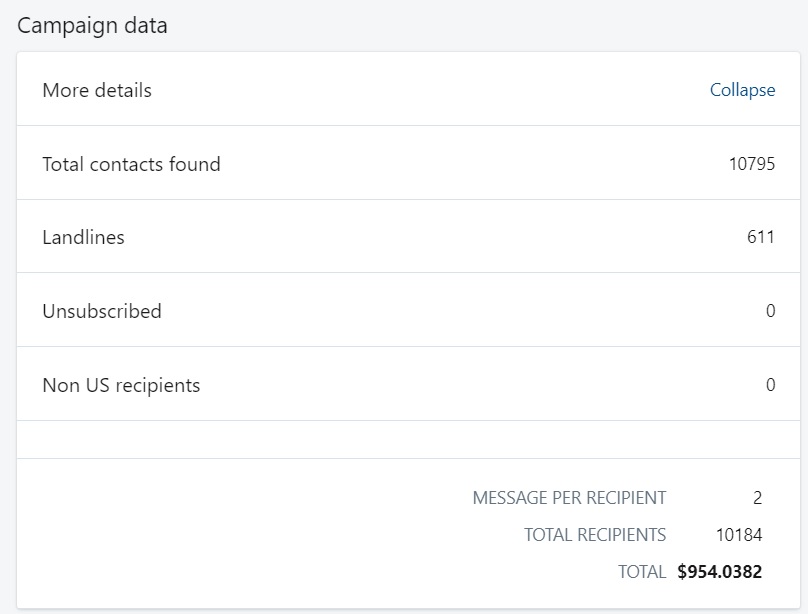 Finally, you should read over the details and cost in Campaign data.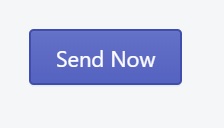 Click on the Send Now button to launch your A/B Testing text marketing campaign.
Once the campaign is sent you can track how well it did in the Analytics section of the app.
---
Related articles