Enforced Quiet Hours (U.S. Stores Only)
The Quiet Hours in your SMSBump app settings let you set a time limit during which your Shopify store won't send any messages.
The new improvement applies a strict time period for all United States-based online customers. The improvement will apply an automatic limitation that will not send any messages from 23:59 to 06:00 for the timezone your store is set to.
SMSBump takes privacy, compliance and proper text messaging practices extremely seriously. This measure is designed to prevent accidental spamming coming from Shopify stores who haven't configured their Quiet Hours setting and risk sending too many text messages at once.
Quiet Hours - Enabled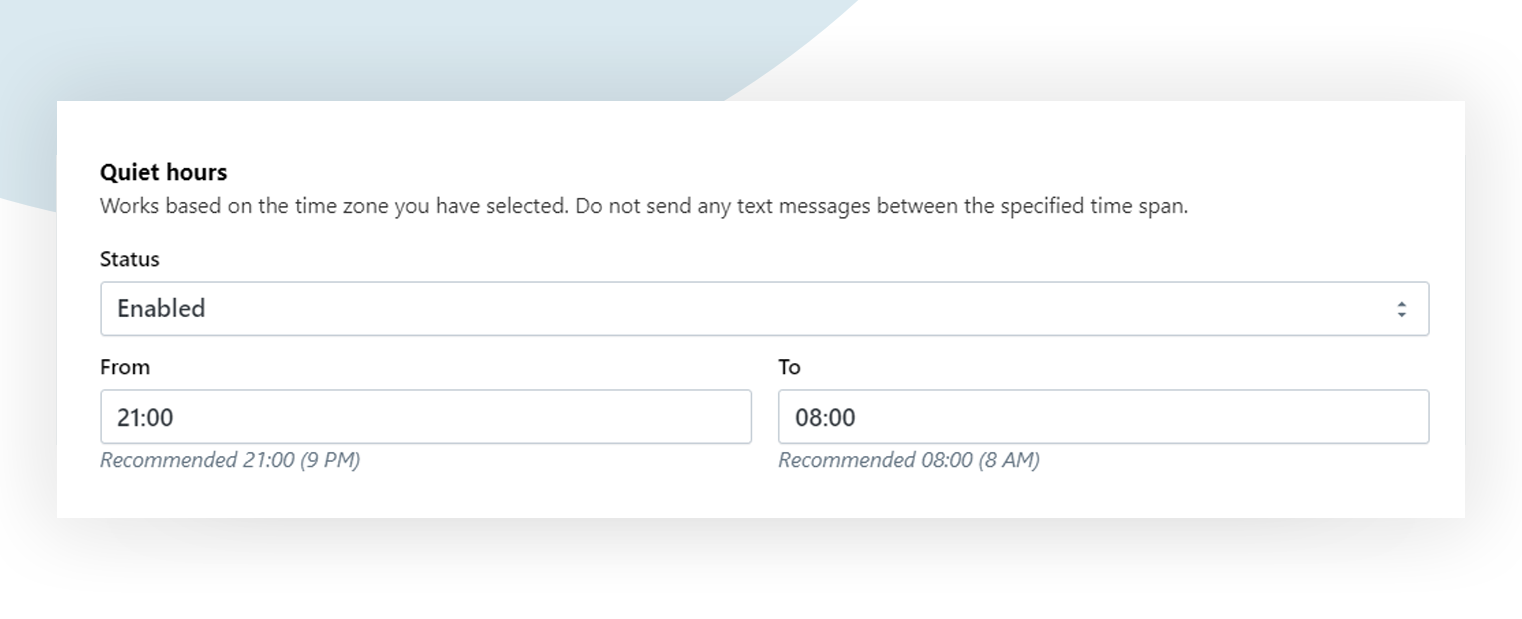 When your Quiet Hours are manually enabled and setup by you, the Enforced Quiet Hours will no longer apply.
Quiet Hours - Disabled

When the Quiet Hours are disabled, SMSBump will automatically apply the Enforced Quiet Hours. This means your store will not send any messages from 23:59 to 06:00 if they're scheduled for U.S. based online customers.
---
Related articles