How to View and Understand Your Yotpo SMSBump Analytics
Yotpo SMSBump offers all users the ability to review and track their progress in sales made through Text Marketing and Automations using the Analytics feature. Making a habit of regularly checking your Shopify store's statistics will help you gain clarity on how your business is growing, create a more robust marketing plan for the future and reach higher sales.
We have re-launched our analytics tool with many great features - available for all our users at the moment!
Accessing Your Analytics

To open your Analytics dashboard, navigate to the Overview from the Analytics section in the main menu on the left.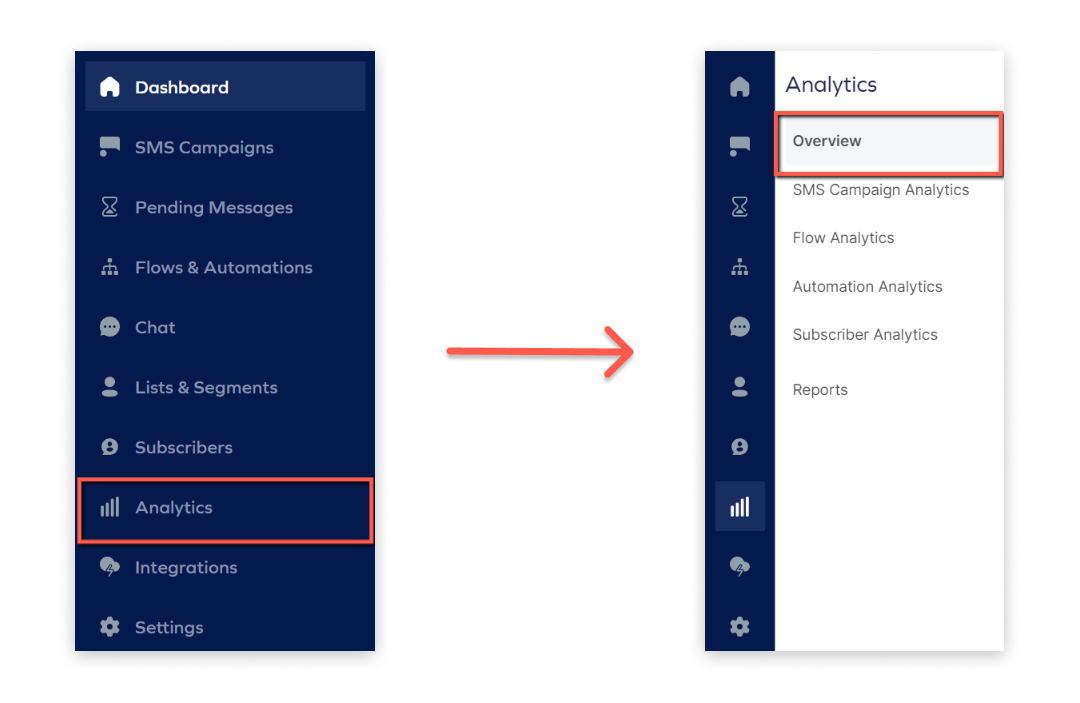 The Analytics Overview page will load and display a summary of key figures and visual information about your recent performance in Text marketing, Automations, and many more.
Setting up the timeframe

Before diving into your data, you should choose which timeframe to analyze. You can select between days, months, and even years. Use the Custom option if you want to choose a specific time period.

General overview of your performance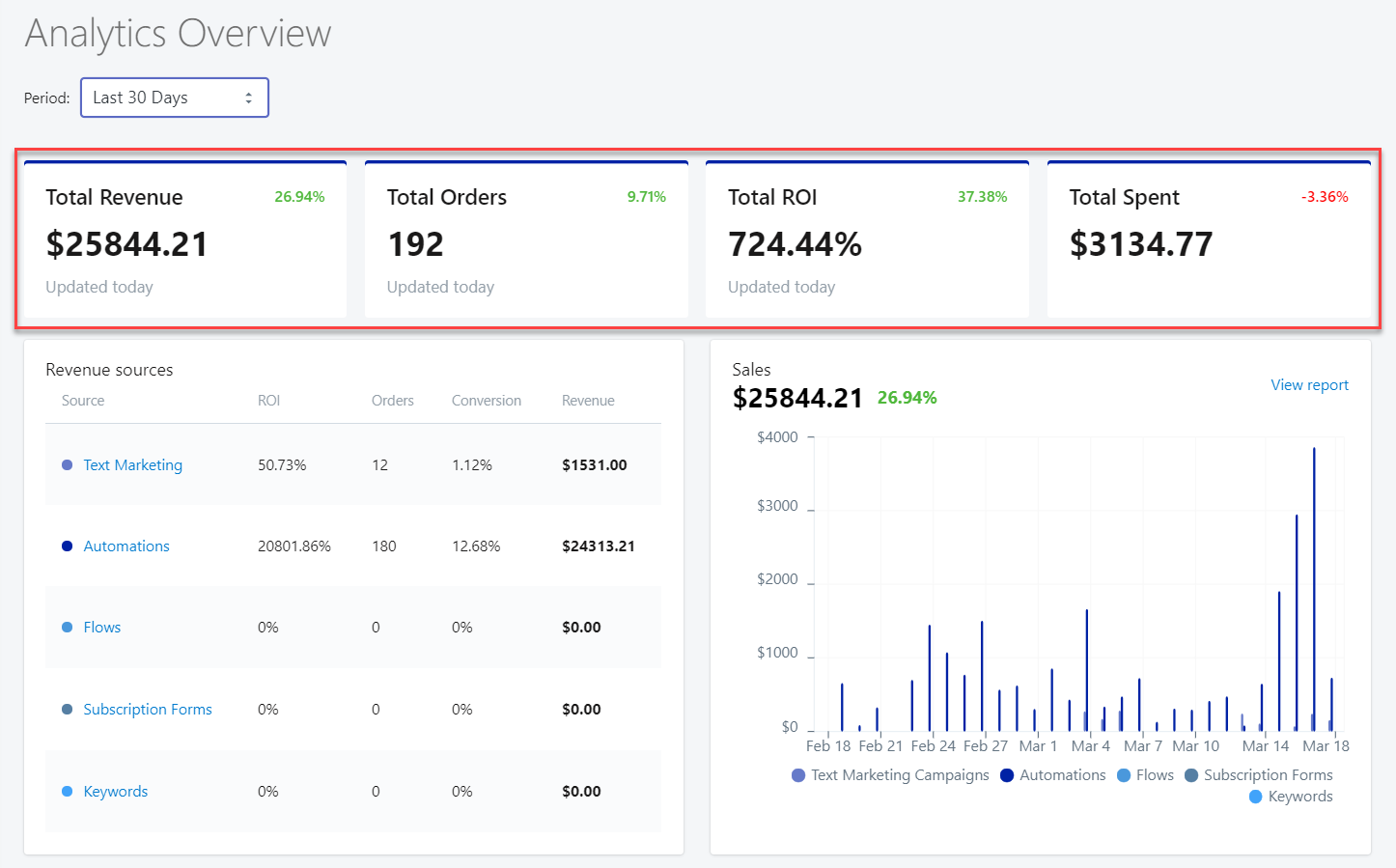 The first thing you see in your analysis is a general overview of your performance. It includes:
Total revenue - how much money you made via Yotpo SMSBump.
Total orders - how many purchases were made via text marketing.
Total ROI - this is your return on investment and is defined by the money you earned with Yotpo SMSBump campaigns and the cost of sending all messages.
Total spent - the total cost of the messages you sent to your customers.
The green numbers you see in each box show the difference in percentages from the previous time period.
Revenue streams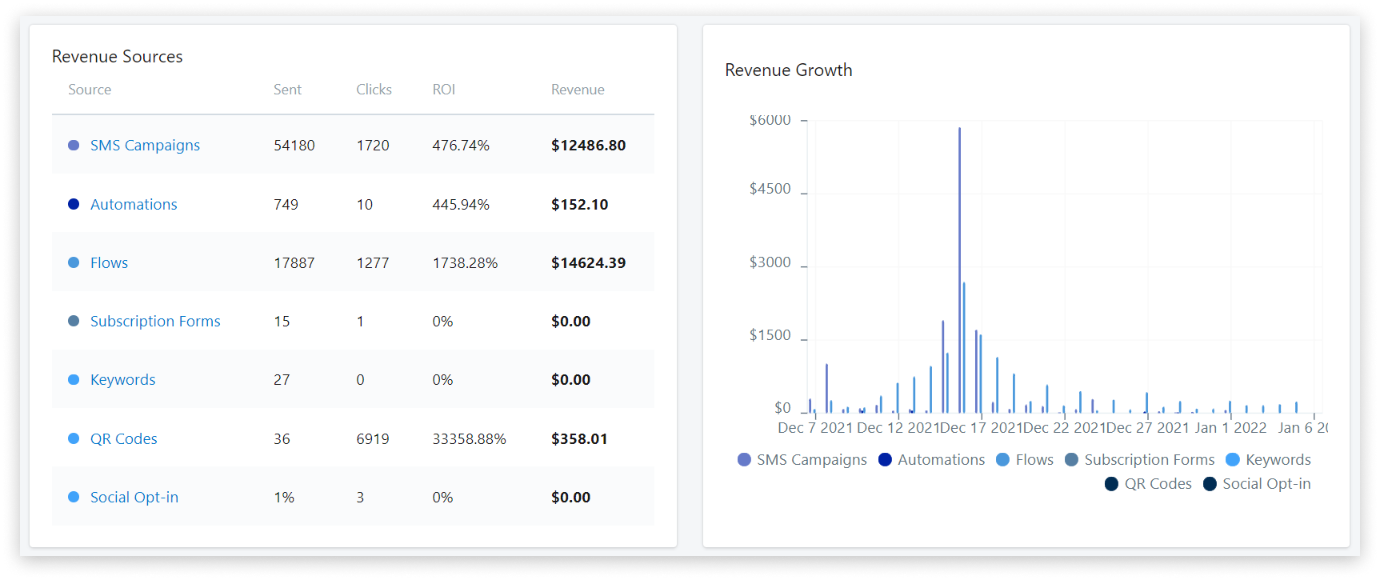 Next, you can review all the different revenue streams. They are divided into 5 categories: Text Marketing, Automations, Flows, Subscription forms, and Keywords.
For more detailed information, simply click on each stream. This will open a window with more specific data and analytics. You can also access these categories from the main menu on the left.
Subscribers information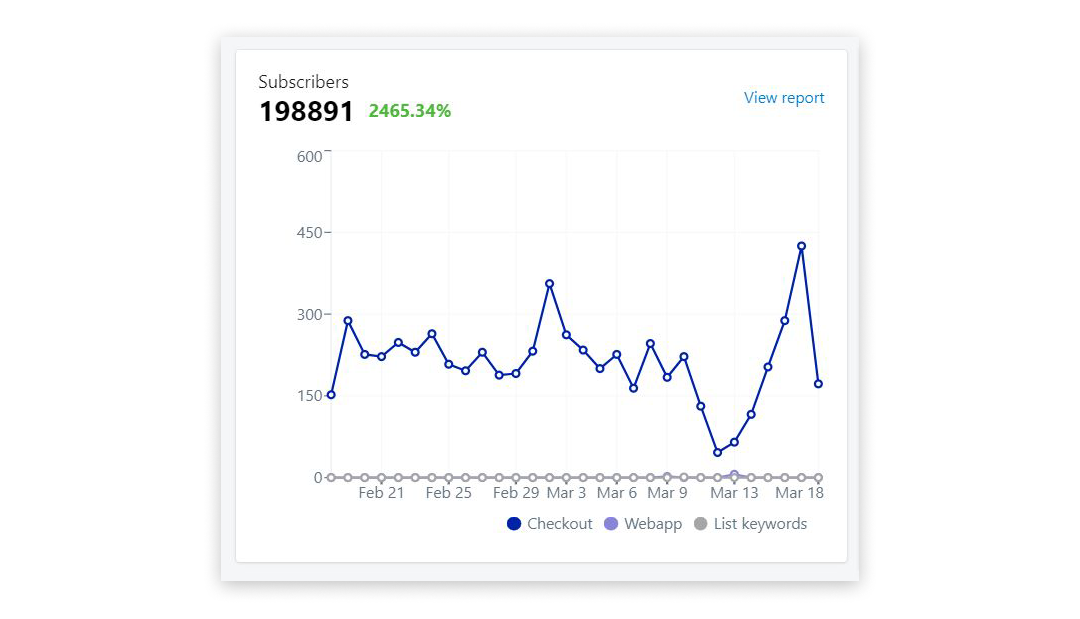 In the Subscribers graph, you can follow the growth of your subscribers list and see where the majority of them came from. If you need additional information, just click on the View report, and a new window with your subscribers list will appear. You can then filter them by country, source, or even name.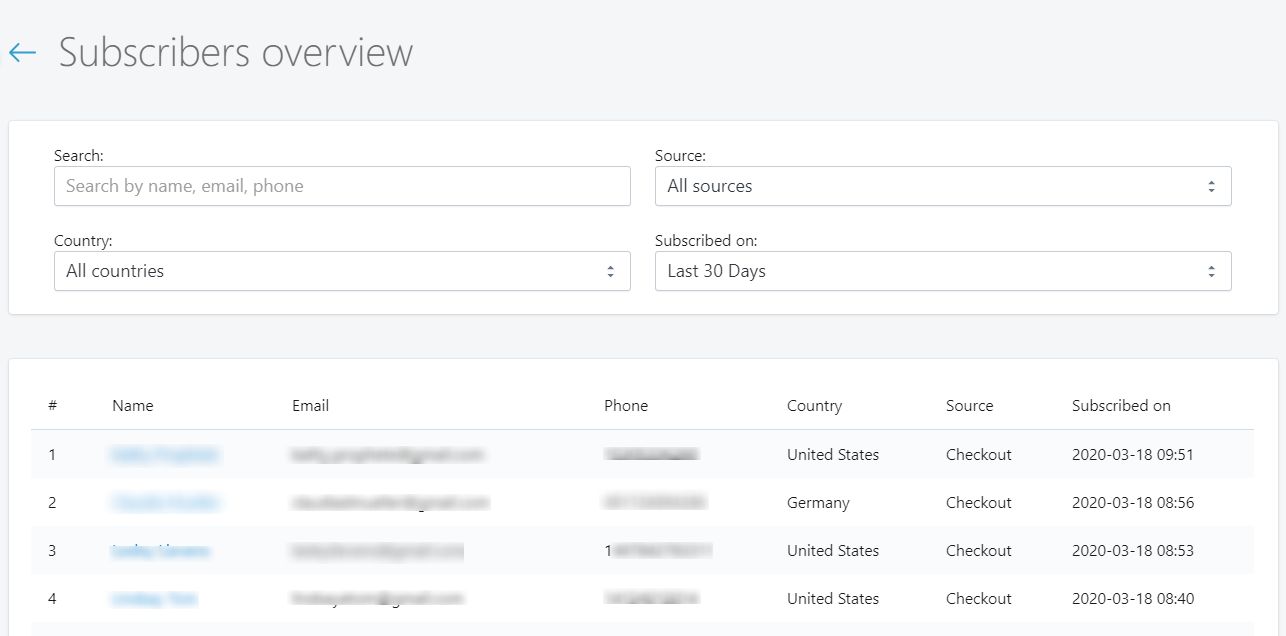 Top Products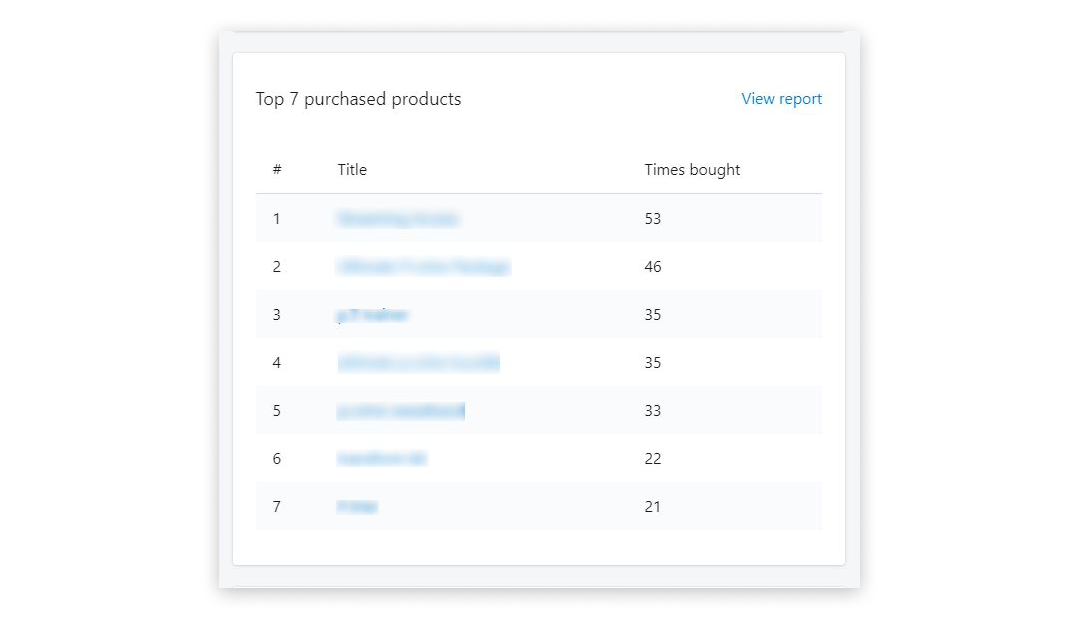 This is one of the most valuable new features our analytics tool offers. It allows you to track your most attractive products. You can access the whole list of purchased products from the View report.
Why is that so valuable?

Knowing your current top-performing products allows you to skyrocket your sales by offering them as an add-on in your upsell campaigns. It will also help you determine which products you should invest the most in terms of advertising.
Top-performing automations

The automations table will show you your most successful automations and their results.
If you click on the View report button, a new window with all automations will appear. It displays how many times an automation was sent, how many clicks and revenue it generated, and its status. From the actions button, you can go to the analytics page of each automation and learn additional information about it.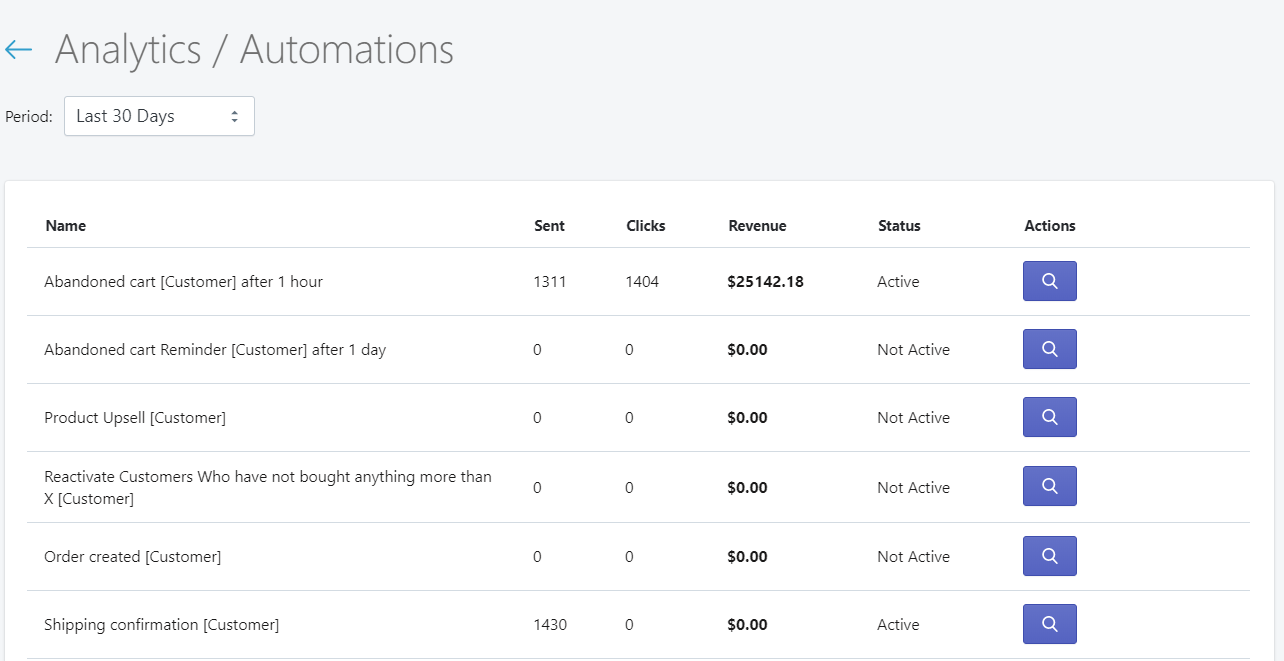 Integrations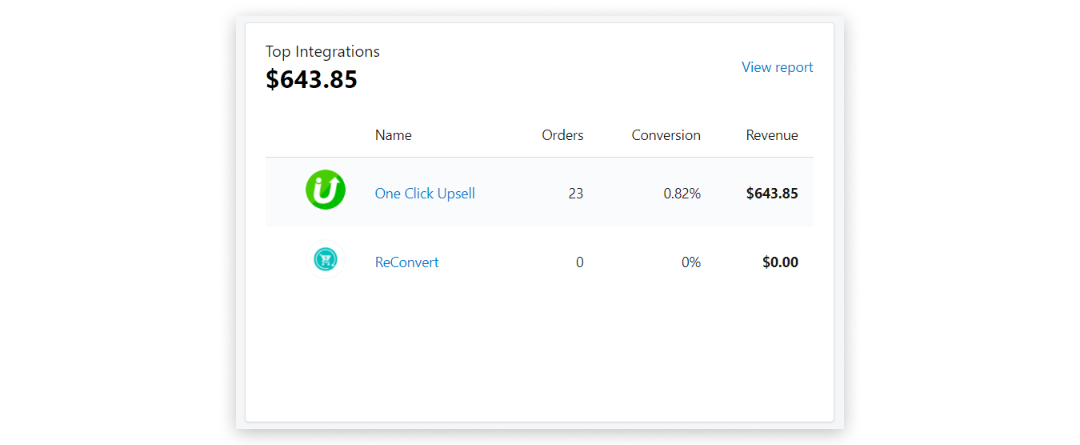 This section gives you more information on the performance of each integration. It shows the total number of clicks generated by all integrations, their conversion rate, and revenue. For the complete list of integrations, simply use the View report button. If you want even more details, just click on the magnifying glass.


Top customers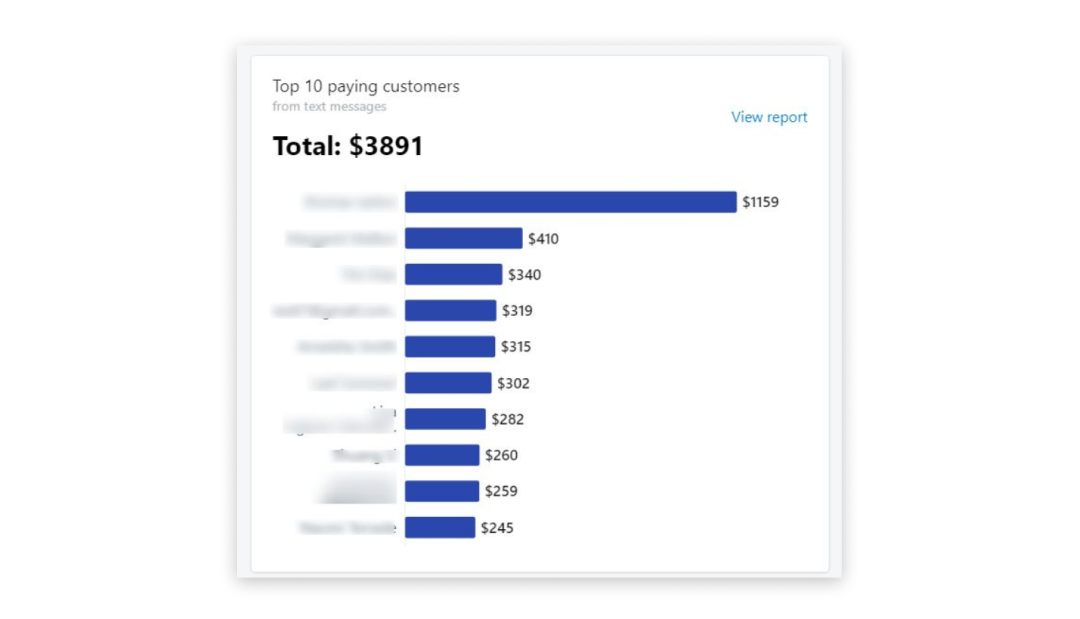 Another excellent addition to the analytics section is the list of your top customers. Those are the people that have purchased the most from you. This information is handy when celebrating significant events or launching new product lines. Show your most loyal customers some extra care by sending them "Thank you" notes, press boxes, or even small gifts.
To learn even more, click on View report. This is where you'll see when was the last time customers had made a purchase, since when they are your customers, how many times they ordered and what is the total amount of their purchases. You can also filter them by country, source, or even name.


Top text marketing campaigns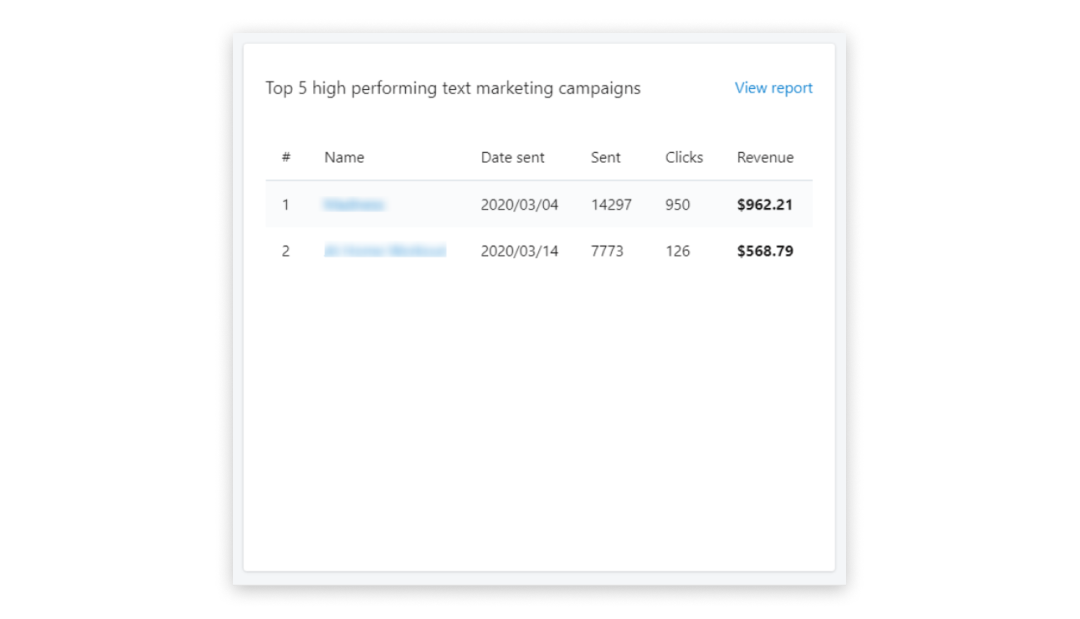 Use this section to understand better your one-off campaigns. It displays the top marketing campaigns as it provides you with additional information about them, such as when it was sent, how many times, how many clicks it generated, and the revenue from it.
A cool feature is the ability to repeat successful campaigns directly from the analytics menu. And if you want to know more details, just use the blue button in actions.

Messages
Under Messages you can see your last messages, when they were sent, to whom, their text, and how much each cost.

You can also keep track of the messages you are sending and how much they cost you. The analytics also show you the status of your messages.
Sent - The SMS was sent to your customer
Smart_send - The message won't be sent because of the smart sending preferences you've set in your account
Unsubscribed - The customer has already unsubscribed from your texts
Failed - The message has been sent from the application but has failed to be delivered to the destination. This could be due to multiple reasons, from downstream carrier issues to handset connectivity. You can always reach out to our support team to investigate such status' further with our providers
Orders
We also provide you with a shortcut to all orders made via SMS. If you click on the Order ID, you will be redirected to the specific order in your Shopify menu.

​
This was our guide to the Analytics Overview which will help you better understand your results and improve them. Don`t forget to contact us if you have some questions or feedback for this feature, we would really appreciate it!
---
Related articles