An Introduction to Yotpo SMSBump Integrations
Installing Partner apps in Yotpo SMSBump extends your business opportunities and makes SMS marketing campaigns more powerful. You have integrations for increasing your Shopify store sales, managing your customer support, executing different E-Commerce marketing strategies, and more.
Managing Integrations
Click on Integrations on the Yotpo SMSBump side menu.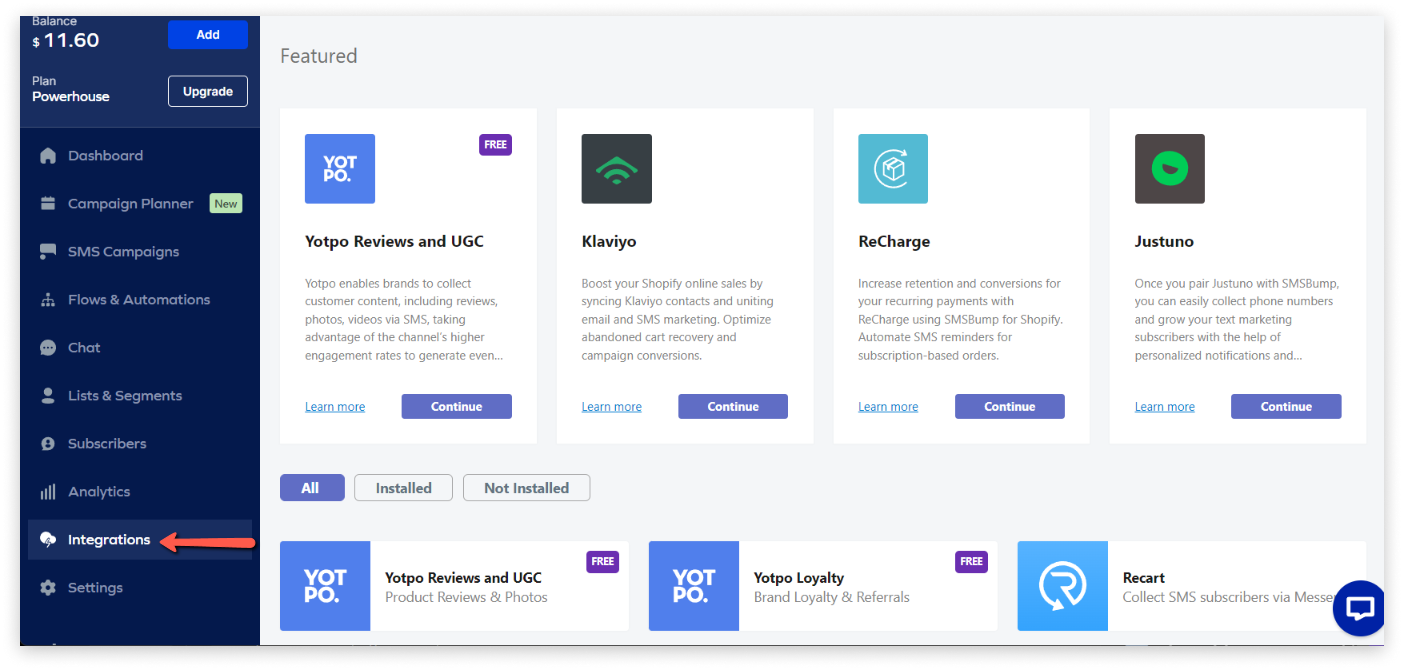 All of the integrations that are compatible with Yotpo SMSBump will appear on the page. After successfully installing an integration it will appear in Installed, while all others will be in Not installed. Click on an integration to learn more about it.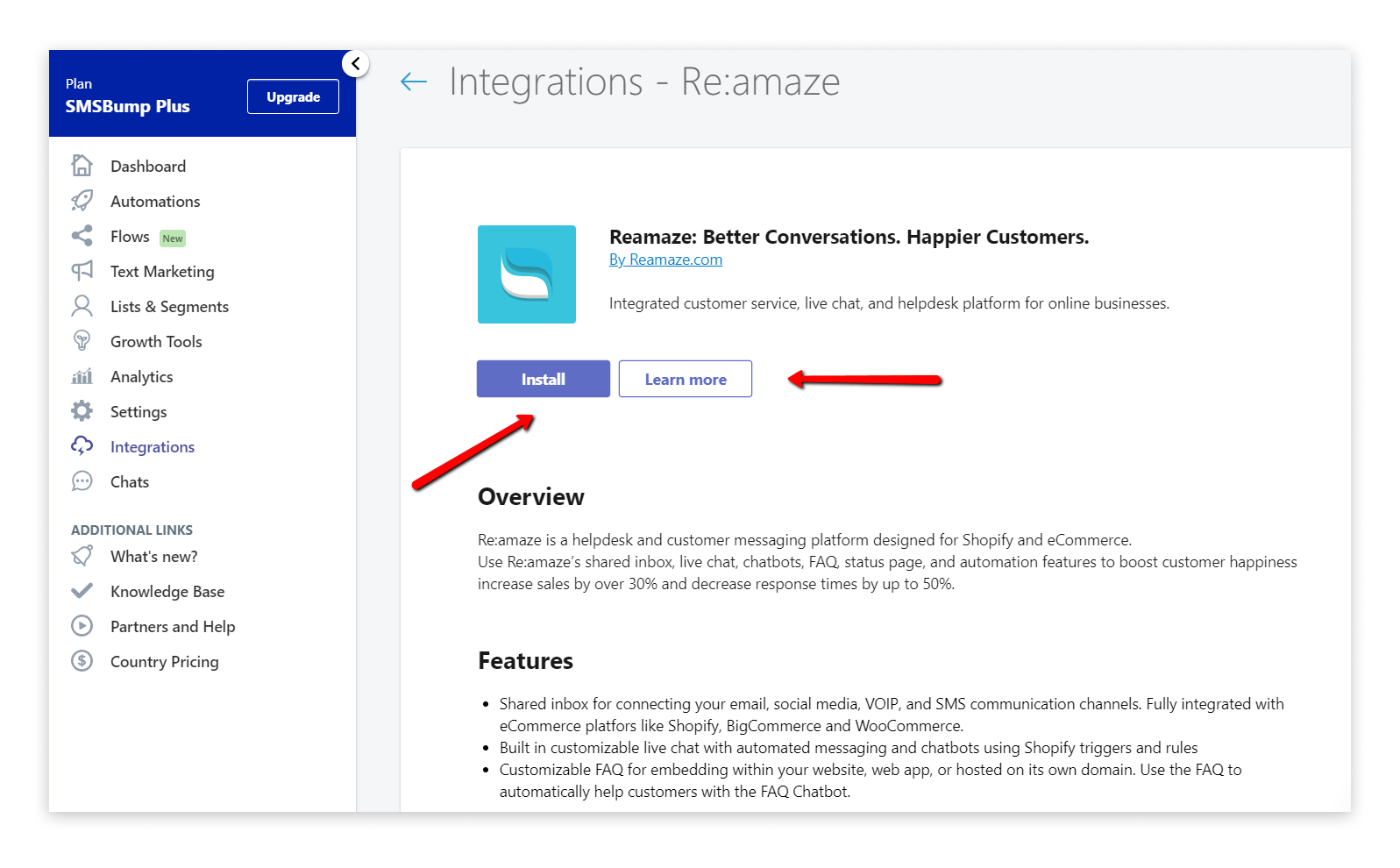 You can quickly start the integration process by clicking the Install button. Learn more button will lead you to extended review and guidelines for this integration.
Check out a list of all available integrations:
Configuring Integrations
Each E-Commerce integration with a Shopify app has its own specific requirements for configuration and connection with your SMSBump app. You will have detailed setup tutorials for each integration you want to set up.
Click on any integration to see a brief Overview of the integration as well as its Features to see if you find it useful for your next SMS marketing campaign.

For example, this is the Overview of the integration with Privy. In this case we have a single Install button that begins your app connection process.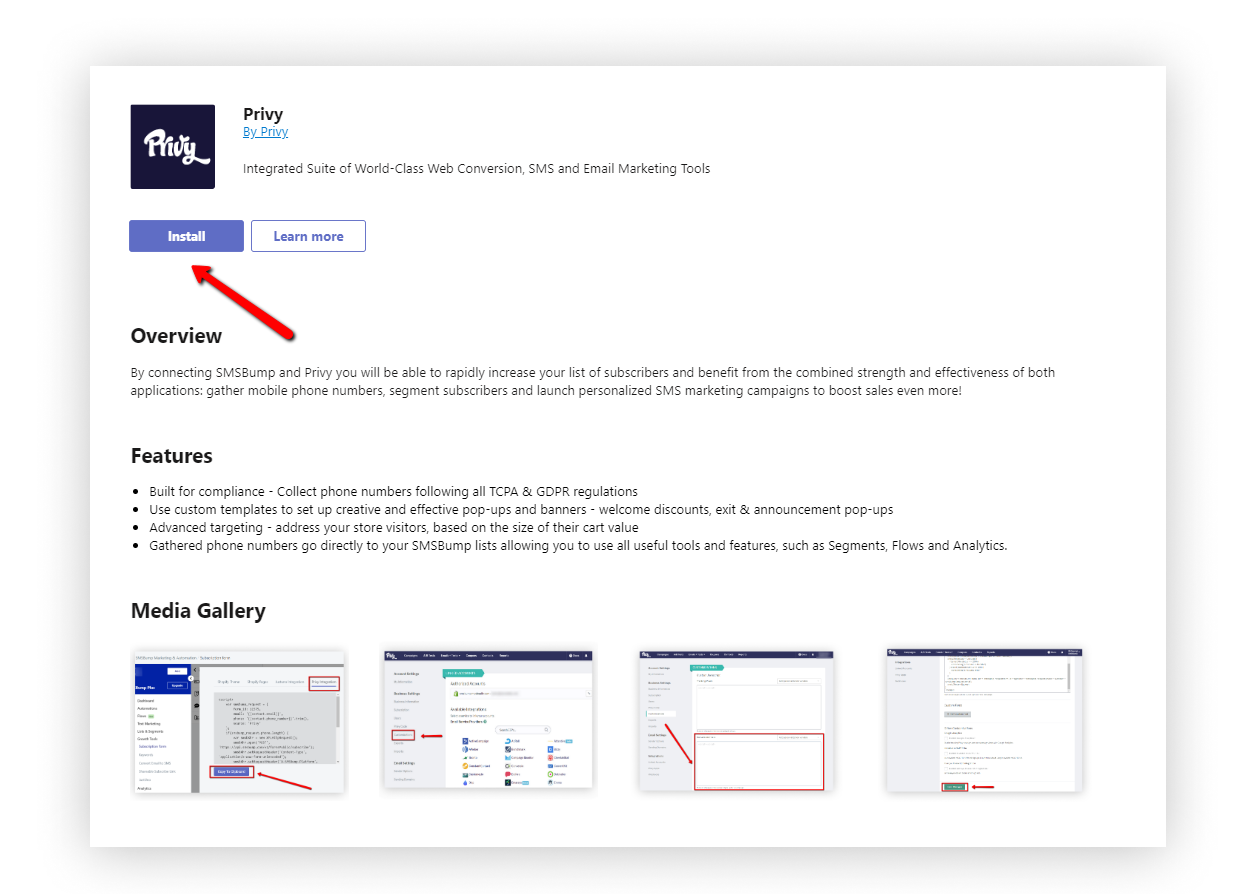 Important: Each integration will have its own specific installation & connection process.
---
Related articles