Adding Products To Your Email
Add Shopify products to your email campaign in order to promote best-selling products or special offers.
To add products to your email, do the following:
1. From the email editor, click and drag the Products block into your layout.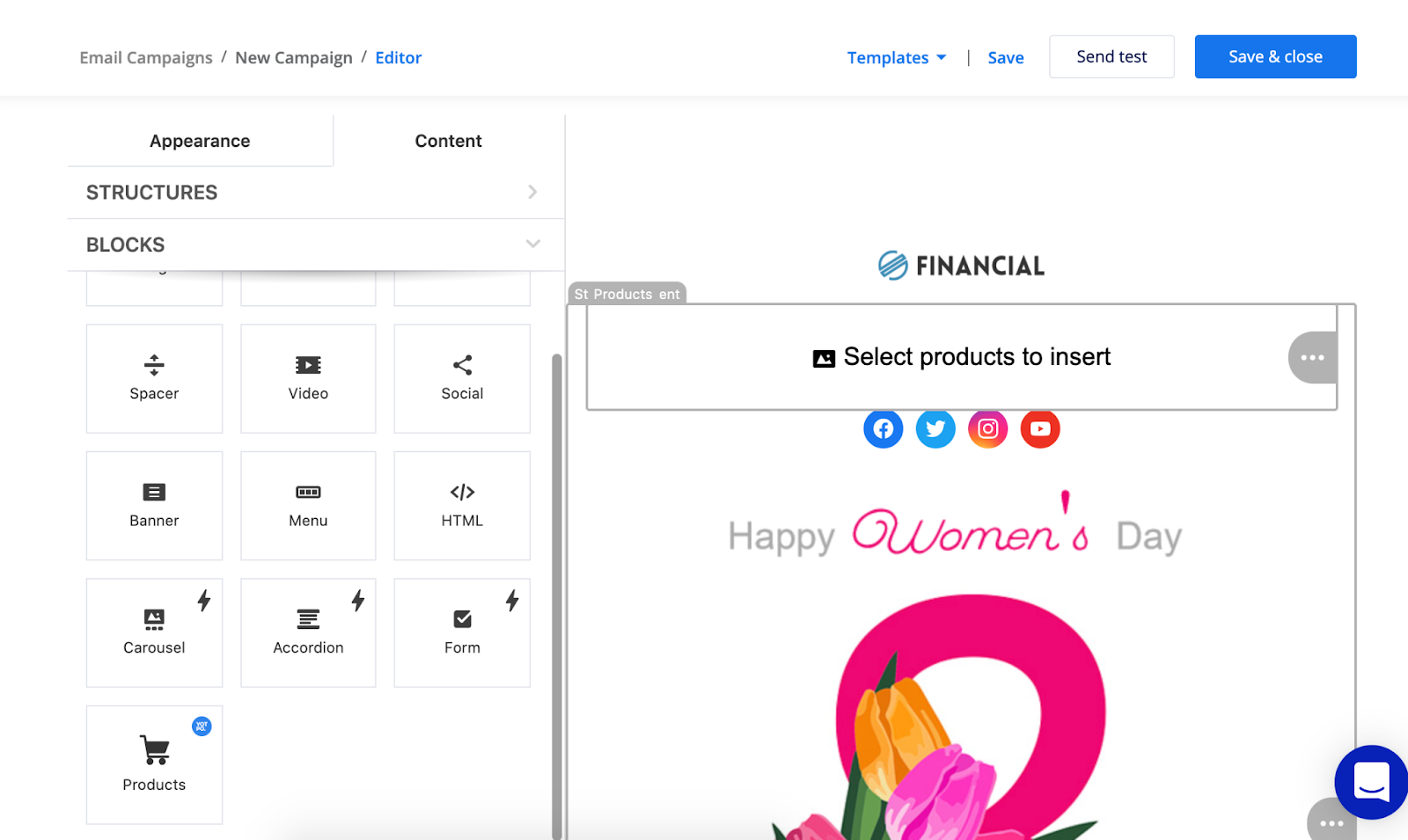 2. In the block you just added, click Select products to insert.
3. From the panel on the left, click Add products. Your Shopify product catalog opens.
4. Search and select products from your catalog.
5. Once you've finished selecting products, click Add to email.
Customizing your Products block
Edit the information you display about each product in the Products section on the left.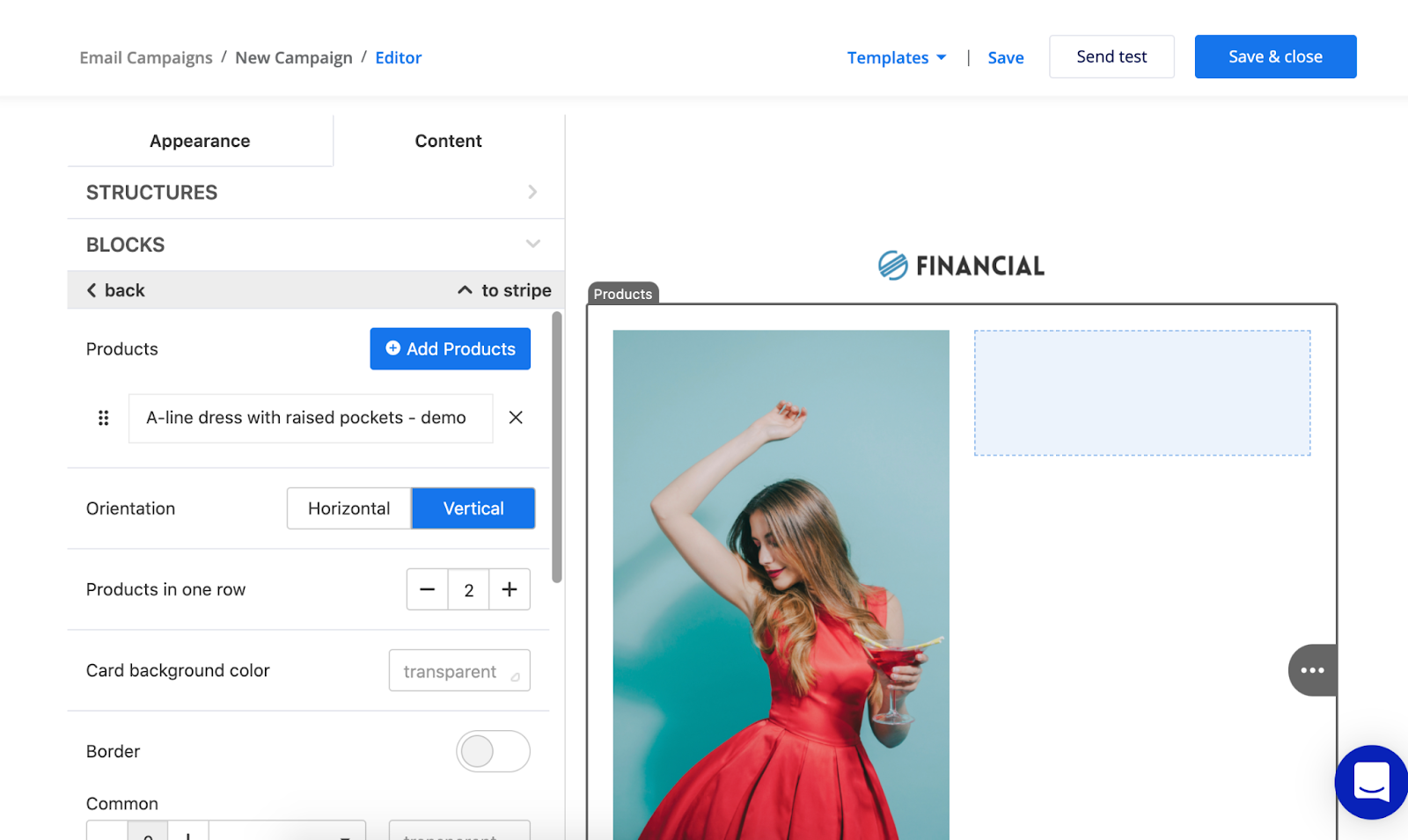 You can customize the following product details:
Title: Change or remove the title of a product
Orientation: Define if your products display side-by-side or vertically
Products in one row: Define how many products you display in a row (up to four)
Card background color: Define the background color of the block
Border: Change or remove the border of the block
Product attributes: Add, remove or customize the product image, name, vendor code, dimensions, price, and button
Next steps

Once you've finished designing your Products block, you can continue designing or test your email.
---
Related articles